Nothing lasts in this digital world where everything goes faster. So yes, it is difficult to stay "in" all the time. But without keeping up with the pace, a brand's audience could be called into question: " why haven't they updated their site? "," there has been no post for three days ... are they all in seminar? "," If they write this, can I trust their products? ". Here are some pitfalls to avoid for a consistently effective content strategy.
Mistake # 1 - Always use the same format
It is not because we are part of the same target that we must necessarily appreciate the same type of content. Some readers like to dive into a long article that really gets to the heart of the matter, while others prefer to skim through a short text to get straight to the point. Changing the style, length, format (computer graphics, video, etc.) of the content makes it possible to meet the expectations of a large audience. It is possible to alternate the publications in different formats to make the content more varied and therefore more attractive. We can even try to publish the same subject in 2 formats and let the reader choose the one he prefers to consult.
Mistake # 2 - forgetting your editorial line
A good content strategy is a defined and planned strategy. It will be the implicit "communication contract" between you and your audience. If your audience is large, so is "you". At the start, all contributors must share the editorial line and its pace. All the members of the team will thus know its main objectives, the editorial planning and the angles of attack for each type of subject. Once shared, the animation of your editorial line will be facilitated.
Mistake # 3 - Do not take risks
Avoiding risks is as risky as taking risks - yes, that's a lot of risk sorry! In order not to tire your audience, it is essential to try new things. A new approach for each social network, an original advertising campaign or a video of your team in action to show the "off". Doing something new, original or surprising every month is a challenge that will maintain the affinity bond with your audience and internally the team spirit.
Mistake # 4 - Going digital
"Traditional communication" is not dead, it is just different: you continue to meet your "physical social network" in the street (the market on Sunday morning, Laura's housewarming last Saturday, the next job forum, etc.). ), at the same time that you connect to your "virtual social network" (Facebook to find photos of Laura's evening, Marmitton to find a recipe, Twitter to follow We Are COM, etc.). By concentrating all our efforts on digital, we come to forget that "digital" really comes from "finger" / "touch" / "real"… Create physical events with your followers, edit original business cards, produce a white paper as the object of your expertise, take care of your telephone reception… in short, everything is contained and everything can lead consumers to your brand.
Mistake # 5 - forgetting your content
The content does not always hit the mark on the 1st try. Failure does not automatically mean that this content is bad or definitely "dead". Define a strategy for each content to be shared (now, in a week, in 6 months) by avoiding a few oddities to give it a "long life": avoid temporizing it (example: "this back to school year, we are offering ..." ) and regularly update its data. Your site is a real living space: some content is born there, others sleep there, others wake up, etc. A lovely hostel!
Mistake # 6 - Writing for Search Engines
It is a fact - and it is regrettable - that search engines pay little attention to writing. And readers aren't interested in brands that post basic, keyword-heavy articles. So writing for search engines is not the answer. It's best to learn about trends online and contextualize your content based on the trends, keeping in mind what the audience likes (not the search engines). It is only once the content is completed that you will add the tags, the right title, the right SEO tags, etc. Have the pleasure of writing for your audience. If it is there, the search engines will too.
Mistake # 7 - Writing about rebutted topics
Some topics have hundreds or thousands of search results, but they all say the same thing 🙁 It's one thing to be in the news, quite another to repeat it. If a topic generates a lot of articles, then you have to find a new angle to deal with it. Writing the same list articles or rehashed how-tos, especially if other brands have done it before (and maybe better), won't make your content perform. It is therefore essential to research the content available on a subject before deciding to write.
Mistake # 8 - Charging your content
If you don't offer anything for free, someone else will. Don't we say that we must give in order to receive? Analyzing content for its long-term benefits is a profitable strategy. Publishing ebooks, white papers, guides, will position your business as a strong leader. And when readers need the products or services, they'll have your brand in mind… not your competition's. Your ROI is here!
Mistake # 9 - Using an outdated writing style
Readers are no longer interested in reading an infomercial. They want to read something casual that they can relate to. Or learn something without necessarily being bored. Without being familiar, the content must follow current communication trends: be aware.
Mistake # 10 - Forgetting the power of the user
Consumers know what other consumers want to read and don't to increase your sales. The campaign of National Geographic on Instagram encouraged thousands of users to share their images to win a trip to the Arctic Tundra. And it was a huge success. So even if you don't have the budget to deliver a dream vacation, you can find easy ways to include your loyal customers and audience / "fans" in your content strategy to make your business more attractive. Brand.
Bonus for your CFO> Error # 11…
Have too low a content budget
Online visibility is too important to leave it out, so the budget for content creation must follow (your digital footprint does!). Good content is a real investment that will generate significant returns. Your content strategy should be original and smart, not boring or old-fashioned. Have fun during its implementation and start today to build a recognizable and attractive online brand to preempt new communication territories or even soon win new customers 🙂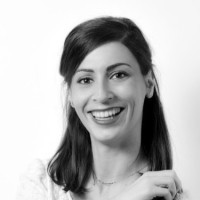 Rym Bachouche,
Tribune by Rym Bachouche, Marketing and Communication Director of Meltwater and guest of the We Are COM team