Xavier Rivoire, little scribe of great human stories at Decathlon, confided in the We Are COM team in December 2016. Journalist at the BBC then at RTL, L'Equipe, France Football... first of all as a speaker during training courses on communication and taking speaking that he met the Decathlon teams, before jumping into the deep end of the "Com'". Regularly awarded "Best Sport Brand", Xavier shares with the We Are COM team the secrets of Decathlon and its sporting vision of communication. So thoroughly the COM? - Interview published in December 2016
Hello Xavier. You have been a journalist for 20 years, consultant, trainer then Dircom ... In light of your background, what is your definition of corporate communication and the role of the Director of Communication?
For me, corporate communication is the constitution and transmission of messages to the media and institutions to explain what the brand I work for, to specify what it does, to reveal what it is living for. inside. This communication is not one-sided: I see my role as Director of External Communication as the link between the brand, its 15 employees and the external, including the media: journalists, bloggers, influencers. But I also see this role as the link between Decathlon in France and sports institutions in our country.
My conviction is that being a communication professional doesn't mean anything as such. You must first be a professional in a specific field (writing and information in my case) and then train these skills to disseminate them, and, ultimately, to be able to exchange. You can be a sports pro and become a good communicator! But being a com professional doesn't mean anything to me. Communication is - in my eyes - the setting to music of a panel of expertise and skills.
Decathlon celebrated its 40 years in 2016. How do you cultivate the pioneering spirit internally?
Decathlon has managed to remain a "start-up" since its creation in 1976 in the North of France. Because the pioneering spirit naturally exists internally. We are all athletes and in sport we naturally question ourselves. At Decathlon, we have the culture of surpassing oneself: the foundation of the values ​​of sport. Sport is an incredible glue, which makes our diversity a strength. It is also a strong collective culture, transmitted by the creators of our brand who still explain today that the adventure is in the hands of our current and future employees and that it has only just begun!
Innovation is often associated with your brand. How the " Innovation Awards by Decathlon »Contribute to your corporate culture with your employees?
The fact that we are recognized for our innovations is essential, both internally and externally. The Decathlon Passion Brands don't just produce products, they design them. We are in a process of co-designing our products with all of our employees and our customers. They can, for example, come and drop us their ideas on our Villeneuve-D'ascq Campus (in a dedicated place called Alive) then the R&D teams transform these ideas into new concepts, always in conjunction with the idea holders. We always seek to design innovative products (these are often breakthrough innovations) but which remain, in terms of use and price, accessible to all. We are followers of frugality – that is to say "smart cost" and reduced costs – to best serve our customers, without compromising on safety or quality!
What is the place of the collaborative in your customer communication, beyond the rating of your products? Are you in the race for fans on social networks for example?
We give our customers the most important place possible. Thus, we dereference the Passion Brands products if our customers do not grant at least three stars - out of five - by a simple vote. We also offer free product tests, not necessarily to convince but, always, to listen to our customers.
It also shows on our social media. We don't differentiate between social media and physical stores. For us the virtual only has meaning if it has a reality. Digital is just an additional service for our customers, coming upstream or downstream of a quality welcome in the store.
We've never been in the fan race. So our Facebook allows us to be in the conversational with the general public, our LinkedIn page to listen in particular to opinion leaders. I also have a personal page on LinkedIn with which I make it my duty to answer every question or comment on sport and Decathlon. We realize - as if by chance - that these relays, which we have listened to, are the ones who come to support us and defend us in hard knocks for example, to explain what we are doing. Employees and customers therefore become brand ambassadors.
The employees and our customers are the dircom!
You are then the ambassador of a committed and citizen brand. What is the place of the employer brand in your communication system?
It would be pretentious to advertise oneself as a "citizen brand". Decathlon has no other desire than to express the fact that it wishes to support all athletes. Besides, I don't know if I am the ambassador, in any case I try to be one among many others. I am an involved athlete, yes, but at my modest level. And as you say, the employer brand already has a lot of impact on the image of a company; and she will have more and more. It is in this spirit that we have created the " Passion portraits " sure media.decathlon.fr that highlight our employees and their passions. We also share more and more the exploits of our collaborators who use and imagine our products as, among others, Stephane Diagana who designs our road shoes, the Kiprun from Kalenji.
But we don't want to do storytelling, to do "communication for communication". It is my role to be the editor who comes to shape all these beautiful chapters, these stories of collaborators and customers, already experienced. I'm not a salesman who pushes people to tell stories they don't buy into. This storytelling and music of personal and professional passions, of sharing within the company and beyond, that is the role of a Dircom today (if this name still exists!) . Because, beyond this somewhat pompous and outdated title in my opinion, it is the employees and our customers who are the real dircoms! They are the ones who transmit the values ​​of the brand. In the journalistic sense, I am just the editor and the "titler" of their stories: the one who, in writing, just proofreads the articles and gives them an explanatory title.
How do your many own brands - very strong and independent - contribute to developing the umbrella brand Decathlon? Some are so powerful (like Quechua or Tribord) that they no longer seem to be in the Decathlon universe… and could be sold through other distributors, right?
These are brands so innovative that they perfectly represent the Decathlon universe. Yes, we have requests from international distributors (e-commerce or distribution network) who would like to distribute our own products. But no. Decathlon will remain exclusive and unique in the range of innovative and affordable products it offers. Different and differentiating therefore, singular. We preserve this universe of design, development, distribution of products and services and support for our customers, while enriching it.
In 2008, your parent company became "Oxylane" to house all of the Group's activities. In 2014, "Oxylane" became "Decathlon" again. Why this return to origins?
Because the Oxylane brand was not necessarily readable and visible to our customers, Decathlon has once again become the "global" brand. Oxylane perhaps had a meaning for the specialized sports or economic press, but not necessarily for our athletes, our practicing customers. We have always remained "Decathlon" in people's minds. We therefore reiterated who we are for better readability. We have also known how to listen to our customers who always tell us "A fond la forme", a slogan dating from the mid-80s. products and services. Decathlon will also remain in the collective imagination the Tarzan of Jacques Séguéla.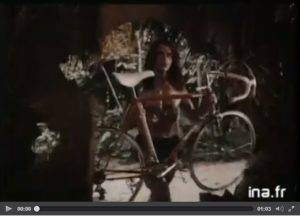 In October 2016, Decathlon experienced a " badbuzz »Following the malicious interpretation of a poster from the Ajaccio store. What is your feedback? What surprises / lessons do you draw from it?
This franchise store (the only one in France because all the others are owned) created a 4 x 3 poster and put it up without our permission. We immediately had the poster withdrawn and we specified that the Decathlon brand had not validated this communication. But the strength of social networks has produced a multitude of hijackings. What is very interesting is that the majority of our clients came to defend us, to support us when they learned the real facts and understood that it was a local initiative not validated at the national level. The need to explain is permanent, and natural, because it is normal for our clients to demand accounts and demand explanations in such a situation.
There is no longer a border between external and internal communication.
What sponsorship actions are you considering? Support for the bid for Paris 2024 where the best sprinters would wear Kalenji for the 100 meters or for the opening ceremony?
We are not in pure and hard sponsorship. We leave that to others, who do it well. We put our resources elsewhere: more directly for our customers or our employee ambassadors. We support them, for example, in terms of products and equipment. We are "official partners" of sport for all, through our strengthened partnership with the French National Olympic and Sports Committee (CNOSF) in particular. We organize the event VitalSport in September, attracting nearly 500 people during free sports initiations, in connection with sports clubs, and in addition to the week Feel Sport. As long as there is sport and physical activity, we are ready to go!
And in concrete terms, how is communication organized Decathlon Campus ?
We would like the only Communication service that exists to be the one that leaves room and voice for our athletes, practicing customers and passionate employees, passionate customers and practicing employees. Through their passion, their knowledge of products, they are our real media relays. And we are making sure to move in that direction.
The Passion portraits show: there is no longer a border between external and internal communication, all the content we produce is valid both internally and externally. We have therefore taken a decisive and proactive step in France. Today, this operation is different internationally depending on the degree of maturity of our country establishments.
Finally, tell us everything… What is your secret to becoming Dircom?
Once again, I assure you: the only Dircom are the customers and the collaborators. The secret to supporting communication is to listen and to stay attentive every day. This path therefore encourages simplicity and humility. My magic ingredient, since always, is the practice of the sport. I become another if I do not run daily, or almost. And the only recipe that works, in my eyes, is passion. Passion for the other, passion for sport. In this, I could not ask for a better place than Decathlon! We say at Decathlon that we recruit personalities more than graduates and I can confirm it to you: here, it is the heart at work first.
3 things to know about Xavier Rivoire
> He was the biographer ofArsène Wenger, Robert Pires et David Beckham.
> He is passionate about running. This year, he ran the last Nice - Cannes marathon and is preparing for the following races: the Templars are scheduled for 2017.
> He is very active on LinkedIn et Twitter. To be continued 🙂