April 21th
COM'1 Monday is a summary of last week's COM news, to share in a team meeting 👱🏻‍♀️🧔🏾 or around a coffee ☕
#SOCIAL MEDIA
Snapchat muscles its Lens Studio
Evan Spiegel's social network announced this week several new features relating to the "Lens Studio", a service that allows you to create augmented reality filters and then share them on its platform.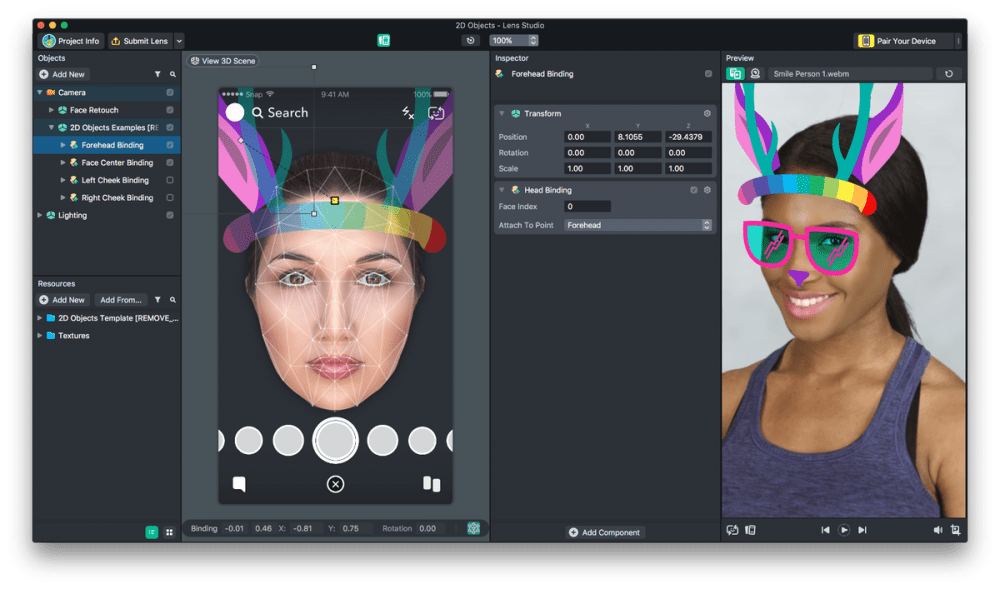 Aimed at advertisers (but also at all users), the new features aim to give more visibility to products and creativity. In the program :
call-to-action ("buy", "visit this site", "download") – functionality still under test
access to GIFs from the GIPHY platform
the possibility for the Community to publish its Lens in the "Discovery" tab of Snapchat. All users will then be able to use it, as official filters.
At the same time, Snapchat unveiled its "Creator Program" to promote and help the most talented creators. They will then have access to new features but also to technical support and even exclusive promotions.
#DATA
Facebook, GDPR friendly
While the hearing of its founder before the American authorities is still making headlines in the media, Facebook has already announced the deployment of new privacy settings in accordance with the European Data Protection Regulation (RGPD).
As such, the social network will invite all of its European users to configure much more finely the degree of use of their personal data on features ranging from facial recognition to advertisements based on "likes".
In connection with the Cambridge Analytics scandal, special attention is placed on the sharing of political and religious information. This data can no longer be used for advertising targeting.
#COUNTRYSIDE
SeLoger opens the door to its employer brand
On the occasion of the launch of its new recruitment site (recruitment.seloger.com), SeLoger unveiled its new employer identity. Under the baseline "Together to get things moving", the campaign highlights 50 Group employees, including the members of the Executive Board.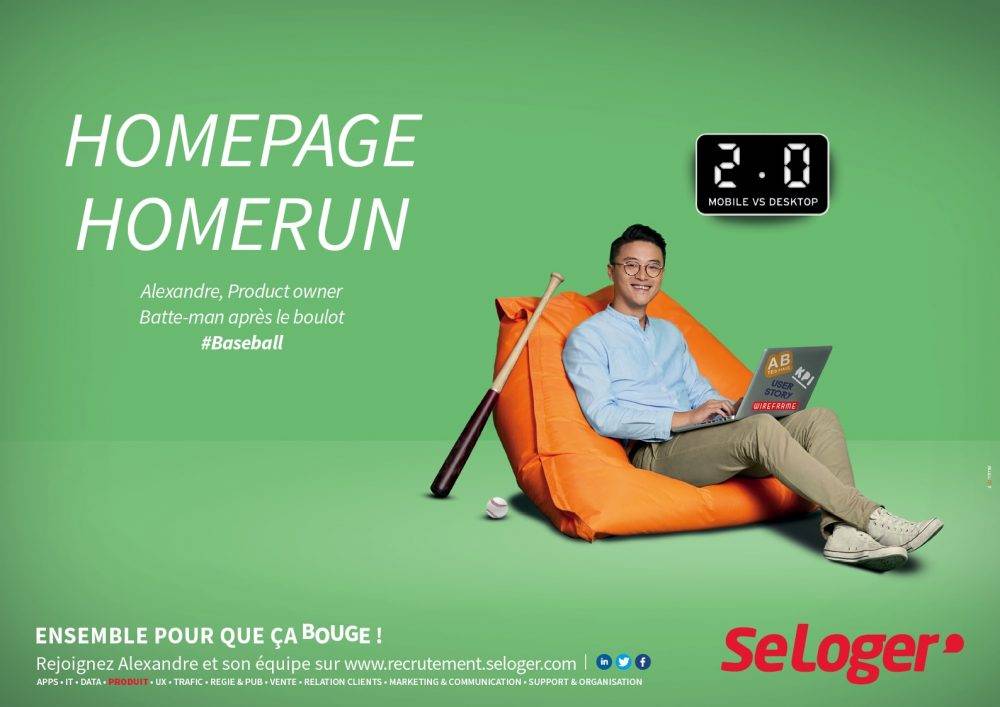 Objective: to recruit the pearls of digital, but above all to enhance the personalities of each one. Each visual promotes both the expertise and the passion of each employee. A speech in tune with the times, also palpable on the recruitment site. Values ​​of "the house", behind the scenes of the highlights of the life of the company thus take up as much space as job offers. A winning bet?
#DATA
Facebook still n ° 1, Instagram still on its way
The agency We Are Social and its partner Hootsuite unveiled a 1st update of their annual study on the use of social media around the world. A welcome news as many voices are raised for predict the end of Mark Zuckerberg's social network. If Facebook is indeed attracting fewer and fewer teenagers, its number of users has nevertheless increased by 14% between April 2017 and April 2018. Note, on the content side, it is the videos that generate the most engagement ( 5,87%) versus images (4,95%) or links (3,61%).
Among other social media, Instagram continues to attract attention. With 813 million users, the majority of whom are 18-34 years old, it has grown by 36% between April 2017 and April 2018!