5th May 2018
COM'1 Monday is a summary of last week's COM news, to share in a team meeting 👱🏻‍♀️🧔🏾 or around a coffee ☕
#MATCHING
Love at first "like"
Facebook held its annual "F8" developer conference this week. The opportunity for Mark Zuckerberg and his team to unveil new features for all of its products.
On the side of the "historic" social network, there are new features focused on the protection of personal data (such as the possibility of seeing and erasing your consultation history) but also a new tab for group content. The most important announcement, however, was unexpected: the appearance of a "Dating" feature. On the program, a separate profile (so as not to inform his friends of his "research" 🙃) and the matching based on your Facebook preferences. Something to make Tinder, Meetic and the others tremble?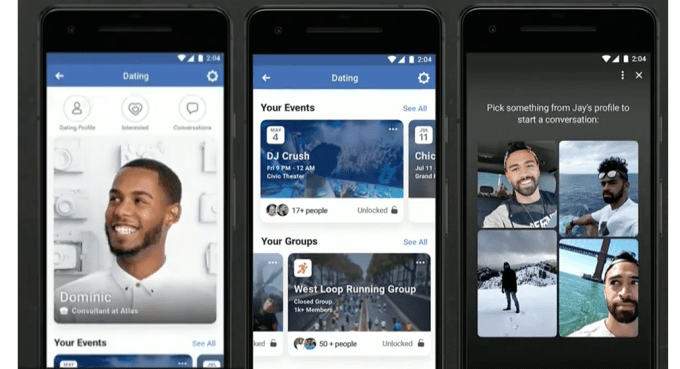 Among the novelties for its other applications, we note:
On Facebook Workplace, the integration of more than 50 professional applications, ranging from JIRA to SurveyMonkey
On Messenger, the arrival of augmented reality (to try on glasses, clothes)
on Instagram, the appearance of video chats
#SHOPPING
Instagram integrates a payment service
Instagram is currently testing a payment feature that allows users to make purchases without ever leaving the app. A few weeks after the onset from Instagram Shopping, allowing 1-click access to a product sheet, social media's foray into online sales seems to be a priority.
And its ambitions do not only concern fashion: cinema, restaurant, etc. Instagram wishes to position itself as an intermediary of choice for all leisure expenses. A promising niche, proven by the Chinese social network WeChat and on which Snapchat is also eyeing!
#GHOSTING
A gloomy 1st quarter 2018 for Snapchat
After Facebook and Twitter, it was the turn of the site of Evan Spiegel to present its results for Q1 2018. And in contrast to his little comrades, the visionaries of Snapchat are not green. The social network thus recorded its smallest growth in new subscribers since 2012.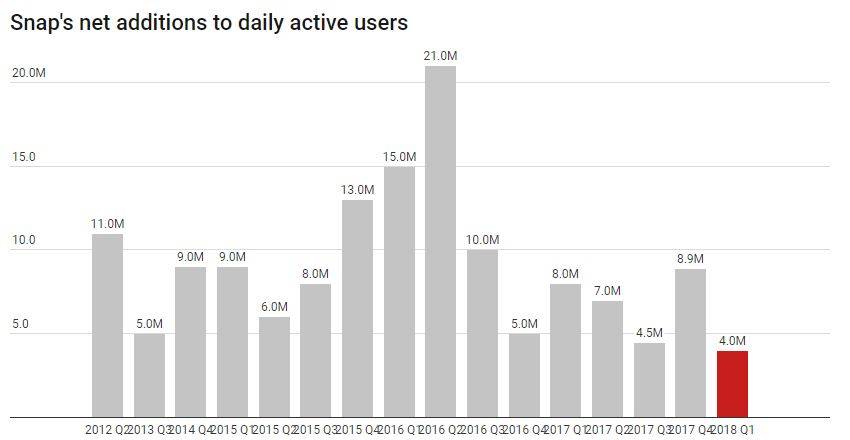 Coupled with results below analysts' expectations, Snapchat's figures worry the markets. For the site, the reasons for this bad quarter are simple and should quickly disappear, namely the seasonality but also the last controversial version of its application, being redesigned.