12th May 2018
COM'1 Monday is a summary of last week's COM news, to share in a team meeting 👱🏻‍♀️🧔🏾 or around a coffee ☕
#5 STARS
Glassdoor joins the Indeed family (for $ 1,2 billion!)
The corporate rating site created in 2007 has just been bought by the Japanese Recruit Holdings for $ 1,2 billion. This buyout comes as Glassdoor, a company valued at $ 1 billion, was preparing its IPO for the second half of 2018.
Already happy acquirer of Indeed in 2012, the company specializing in human resources thus wishes to develop its presence on the other side of the Atlantic and complete its offer. We look forward to seeing the synergies that will be developed between these two services, essential in their segments.
# 1STAR
Klout closes its doors
Created in 2008, the "Klout" influence score will be taken offline on May 25th. This American service allowed everyone to discover their Klout rating, from 1 to 100, supposed to reflect their influence on social media (Twitter, Facebook, Linkedin, Instagram). The interest of the service has generated many debates on the relevance of the measurement of influence on social media.
And while the rules for calculating the Klout score have always remained opaque, new media metrics like videos or stories have gradually made it obsolete. Klout, you're OUT.
#OKGOOGLE
Always more services for Google
Google I / O is the big annual mass of the Mountain View firm, summary of announcements and news. On the program this year, a lot of Artificial Intelligence and Voice Assistance. We remember that Gmail will be able to predict your next sentences while Google Home will soon be able to call a restaurant for you and make a reservation. 🤓
On the Android side, there is always more interaction between the OS and applications as well as the development of a version of Google Maps in augmented reality. For new advertising opportunities?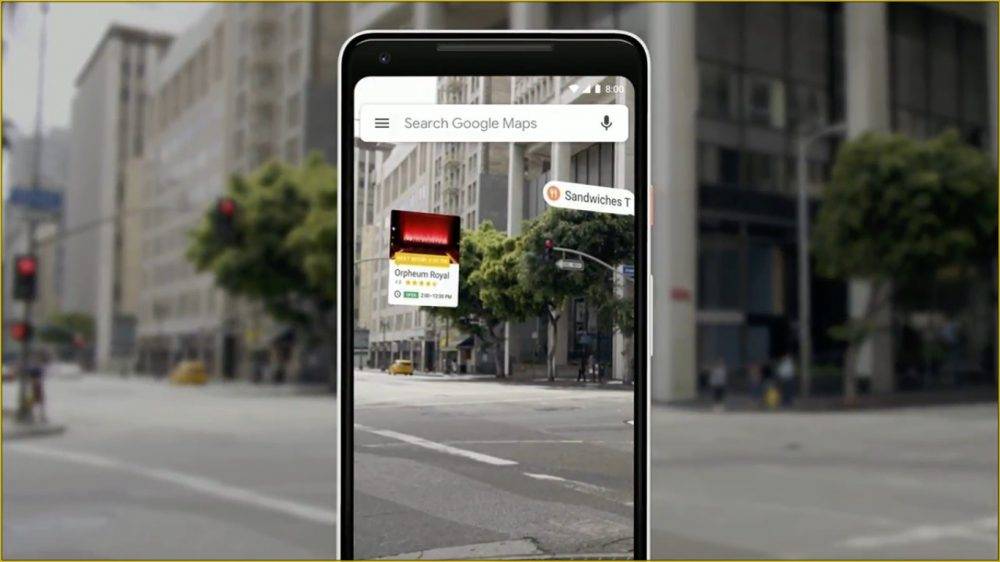 Less encouraging news for brands: from June 11, 2018, Google Maps pricing is revised upwards. Until then, it was possible to display a Google map in its site / application for free up to 25 times per day. The service becomes chargeable from 000 postings… per month.
#YOU HAVE A MESSAGE
Instagram is launching a new messaging for companies

According to official company figures, over 150 million people have a conversation with businesses via Instagram Direct every month and 1/3 of those posts start with an Instagram Story.
A real headache to manage for brands and their Community managers, via the Instagram interface designed more for individuals ... Social media wants to help them in their missions and thus unveils a new version of its messaging tool. This will soon make it possible to tag the messages received, to distinguish the messages of certain users (prospects, customers, influencers) and to have ready-to-use response models.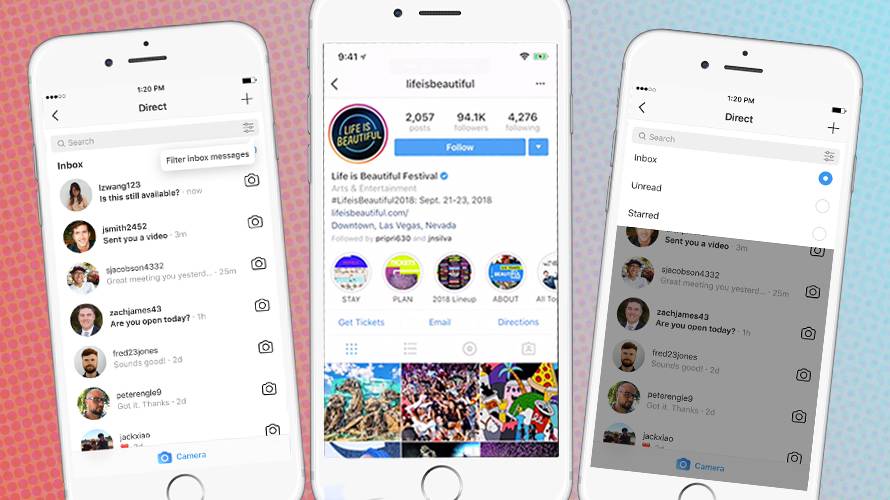 Another novelty for the brands: the appearance (in test) of new action buttons allowing to buy tickets and to book directly from the profile of a company.
#Update
The panorama of social media in 2018
Fred Cavazza, pioneer of social media in France, has just unveiled the annual update of his famous "Social Media Panorama". An infographic that allows you, at a glance, to learn about the essential media and trends of the year. We invite you to read his tribune on 2018 novelties. What to give a facelift to its Powerpoints!