27th May 2018
COM'1 Monday is a summary of last week's COM news, to share in a team meeting 👱🏻‍♀️🧔🏾 or around a coffee ☕
#GDPR
New regulations, new opportunities?
Since May 25, the General Data Protection Regulation (GDPR) is in force across Europe. After making headlines in the specialized press, and above all, generating hundreds of thousands of dedicated emails, we sometimes forget the good side of this new regulation, namely: "going from Big Data to YES data"! Frédéric Raynaut, e-mailing specialist and associate director ofActiveCom explain to us why this new regulation is not a barrier to communication.
And if you still have doubts about the application of the GDPR in your company, the CNIL, the body in charge of its application in France, has also published a guide to remind you of the basic precautions to be implemented. A healthy read!
#QUEDESSTORIES
Facebook adds ads to its "Stories"
Popularized by Snapchat, taken over by Instagram, WhatsApp and Facebook in particular, "Stories" have been THE essential format of recent months. Hence a merciless war between platforms to attract as many users and brands as possible.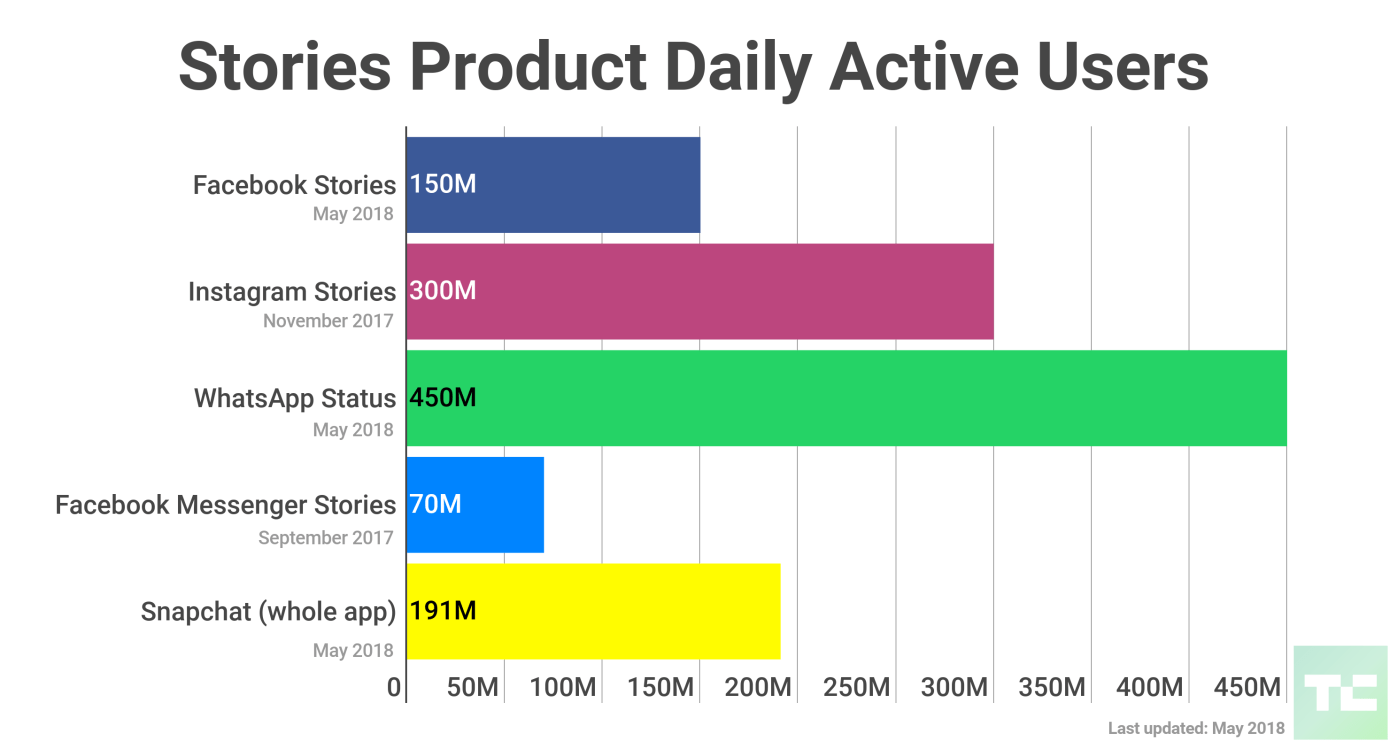 When you learn with amazement that WhatsApp is the leader on the stories 😱
Facebook has just announced that it has (finally) crossed the symbolic threshold of 150 million daily stories and, in the process, the launch of an advertising format adapted in the form of "skippable" videos of 5 to 15 seconds. Still in the test phase, this format can be taken from Instagram ads or publications from a Company page. Aware of having to prove its relevance in "stories" mode, Facebook also provides access to advanced statistics for each content.
And to learn more about the "stories war", we recommend this TechCrunch article ????