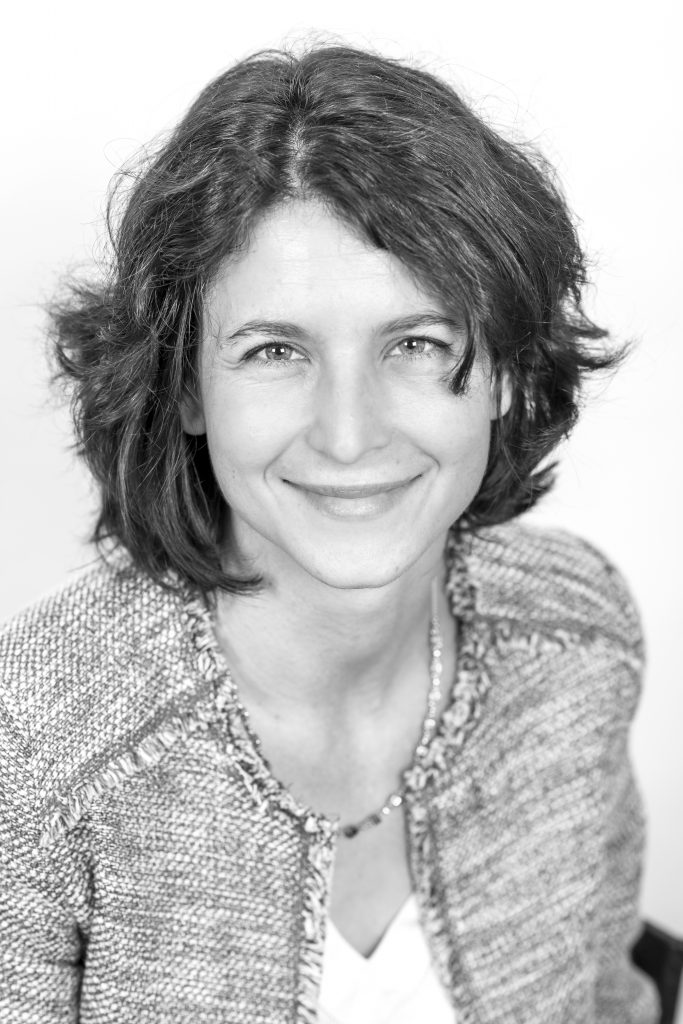 Mirna Cieniewicz, Director of Corporate Communication and Public Affairs at the Beneteau Group is one of those DirComs with atypical and authentic backgrounds. Specialized in influence and financial communication, she explains how she succeeded in developing corporate communication within a Group initially oriented towards product COM, and in getting all the brands on board in this adventure. We dropped anchor for an interview by boat ⛵
Hello Mirna, you surely know our traditional question 🙂 What is your vision of corporate communication?
I do not have a personal vision of the corporate communication and am comfortable with standard definition. In corporate communication, we think about and implement all of a company's communications to its various audiences: its customers, employees, suppliers, distributors, investors, and beyond.
For me, the stake lies in the capacity of corporate communication to translate and express the personality of each company to achieve communication that is specific to it and to which the company can easily be identified.
We juggle a lot between the present and the medium term, between the products and services which are at the heart of the activity and the strategic issues in the medium term.
What are the particularities of communication within the Beneteau Group? How is it structured?
Le Beneteau Group was born from the success of its trademarks and their products. We have two main activities: boat building and boat building mobile home. Historically, communication has been primarily product-oriented, then financial with the Group's IPO.
Corporate communication began to take shape again in 2016 thanks to a change in general management and the arrival of a new management team. It was then that I joined the Beneteau Group, and the work is still underway.
On the organizational side, all product communication is managed by marketing communication teams organized by brand. The first step in our work was to define with them the complements that corporate communication can provide to successfully identify all the issues. We work on transversal themes such as employer brand, financial communication, the Group's discourse on industry, technologies, innovation, the environment, societal issues, etc. We cover a very wide spectrum of topics and issues with a small team. This requires a lot of versatility, flexibility to be effective.
Today, corporate communication constitutes a common foundation, each brand appropriates it and expresses it in its own way, according to its needs. There is no top / down.
To what extent has the COM enabled the Group to be a global player in the nautical industries and European leader in leisure habitat?
It is undoubtedly the commercial communication combined with the excellence of the products that has made it possible to support the growth of the brands and then of the Group for decades. Beneteau became the world leader in sailing in the 80s, then strengthened its positions through acquisitions and organic growth. For several years, he has set himself the goal of becoming a major player in the motor boat. The Group has grown and become more complex. We are now facing several challenges: the evolution of consumption towards use value, the phenomenon of generational transition, etc.
This is where institutional communication comes in and brings all its added value: it explains the changes that the company is going through by making its action intelligible, by recalling the strategic course set by the leaders and by showing concrete progress. This implies a global vision of the Group and a good understanding of the expectations of the different audiences we are addressing.. A lot goes through coordination and exchanges between the different communication teams. It is to this extent that corporate communication really brings a unifying side.
The most important thing for me is consistency : the messages that we put today at all levels - employer brand, financial communication, environmental and societal commitments - are commitments.
What are your challenges in financial communication?
I'm more like newcomer in financial communication. This area is very regulated from a regulatory point of view and the obligations change each year. As I am optimistic by nature, I see frequent opportunities to rethink our actions and do better. In 2017, we started with completely redesign the Group's website after 10 years of good and less good service!
You have to have effective tools and be up to date. For example the fake news constitute an increased risk in financial communication because of the speed of their propagation on the internet. Remember the consequences for Vinci of the dissemination of a fake financial press release… It marked me because I had just taken up my post in the Group. An important issue is therefore that of dissemination and authentication of web content : faced with a rumor, a trader or a shareholder wants to know very quickly whether the information is true or false in order to react just as quickly. We must be up to these new challenges!
How to succeed in the digitalization of financial communication, this great lady of the COM a little upset?
In the nautical industry, corporate communication is essential to complete our financial communication. There are few listed companies. It is therefore difficult for investors to be able to make general cases. Our financial target needs to understand the business and the projects carried out by the company. Digital technology allows us to be all the more efficient in the way we deliver our messages consistently.
It's obvious that digitization is accelerating in financial communication. Soon, all listed companies in the European Union will have to prepare their annual financial reports in a single electronic format called XBRL. We find this tension between regulatory obligation and the need to innovate. All this is progressing very quickly, it is important to be well accompanied.
To conclude, our straightforward question: how do you become Dircom?
Above all, be curious and feed your curiosity by varying your professional experiences because there are many very different dimensions in communication. Do not hesitate to do something else because this something else will always feed the reflection.
As for skills, it seems unthinkable to me in our professions not to be interested in new solutions and technologies which are constantly developing. The challenge as a DirCom is that you are in great demand from service providers and agencies. As our time is running out, we must choose and be limited to priority topics for the company and its communication strategy.
In France, we are still very attached to initial training as if all the years spent in a professional environment counted less than the few years of initial studies… It is regrettable! Working in Croatia and then in Belgium in a very multicultural European environment, I adopted the pragmatic approach: to become director of communication, you need business skills - that's undeniable! - and common values ​​with the brand that you will develop.
3 things to know about Mirna:
> She does not understand why the best friend of the Net surfer seems to be the cat if used on YouTube, in GIF or in advertisement!
> She likes committed brands like Patagonia. Taking an interest in the origin of what we consume has become a real underlying trend.
> His favorite annual report (yes yes) is that of BPCE in 2016, in the form of a short story in 2 volumes The intriguing Mr. Langley. A publication that broke the codes of the genre!