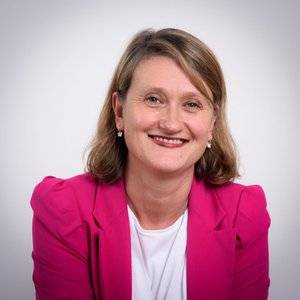 What is financial communication in an age of immediacy, identity theft and fake news? How did the demand for transparency, the weight of morals and the moods of public opinion take precedence over the figures? After having drafted the statement of the problem, we went to collect the solutions of an expert: Anne-Sophie Gentil, great pro in corporate communication and President of Kairos consulting.
Hello Anne-Sophie! To begin with, where does financial communication come from?
It dates back to the XNUMXth century in Sweden. A Falun copper mine was said to have been the very first private company to seek investors. In France, the first joint-stock company was created in 1250 in Toulouse. But it was especially in the United States at the beginning of the XNUMXth century that financial communication took off, in parallel with the development of the American economy and in particular of industry which required significant funding.
And who is financial communication aimed at?
His specter grows. For a long time it was a subject for specialists, technical, perceived only as a regulatory obligation and a tool available to financial teams. It was aimed primarily at shareholders, investors and analysts. With the financial crisis of 2007 and the rise of social networks, la financial communication broadened its audience to include all stakeholders who demand more transparency from companies and do not hesitate to call on them directly.
Is this discipline of Communication an integral part of the reputation of brands?
Yes, definitely. The reputation of a business represents about a quarter of its value; it is therefore not to be taken lightly. Effect of the 2007 financial crisis, there is a very strong premium on transparency, morality and ethics. THE'public opinion wants to understand, demands accounts. The adage " To live happily, let's stay hidden Fizzled out.
Stakeholders now have with the Internet and social networks a huge playing field to express themselves and challenge companies and their leaders. And they do not deprive themselves of it! There are many examples of online petitions addressed to executives of CAC 40 companies protesting against their high salary or hat-retirement. Without counting the boycotts against certain brands which would not have an irreproachable behavior in environmental matters: Nutella (Ferrero group) and palm oil, banks and the financing of polluting industries, etc. All this has a financial impact because companies are led to give up certain activities or decisions under pressure from public opinion.
In this context, financial communication contributes to the transparency of the company and therefore to its reputation. It is essential to explain to investors and now more broadly to stakeholders how and why the company is performing - or not -, what is its vision, what are its objectives, how does it create value for its employees. , its shareholders, its investors, its customers ... Cit goes well beyond financial regulation and its mandatory communication exercises. And this contributes to the positive reputation of the company.
In "COM FIN" (for insiders), can we still do without digital?
It will become more and more complicated to do without! For some, digital - and more particularly the use of social networks - is anxiety-provoking. We cannot deny the negative aspect of the latter with the vertiginous rise of fake news, the aggressiveness that reigns there. Today, communication teams and communication agencies digital technology that supports them are aware of these phenomena and are there to manage them. But we must not forget that digital is a great tool for increasing financial communication, educate the company and its figures, speak for the leaders. Look at what Bouygues, Sodexo and Crédit Agricole are doing. Digital is extending their classic financial communication - essential - when publishing financial results or a Investor Day. It is also a very useful tool in times of crisis: it makes it possible to detect warning signs and, when the crisis is triggered, to intervene very quickly with an extremely large audience.
But what impact can a simple tweet have on a stock market price?
Strong ... And rather in the sense of a rapid drop in the stock market price, or even a tumble. This is one of the elements that listed companies must now integrate into their financial communication. Elon Musk, Rihanna, Kylie Jenner, Donald Trump all have in common to have seriously shaken the stock prices of large companies (Tesla, Space X, Snapchat, Toyota, General Motors…) on social networks. At the risk, like Elon Musk after multiple devastating tweets - including one announcing his plan to remove Tesla from the listing - of being sanctioned by the Security Exchange Commission (editor's note: SEC - regulator of financial markets in the USA) : 20 million dollars fine and obligation to leave his post of Chairman of the Board of Directors for 3 years. Tesla saw on this occasion a fifth of its capitalization disappear. Also the posting of a video where we see Musk shooting a joint and drinking whiskey triggered a NASA investigation into the security of Space X, which has been its service provider for 10 years ...
Another example: Snapchat. These leaders surely would not have imagined that their stock market would tumble by more than 6% after Kylie Jenner just tweeted that she was no longer using their social network. More than a billion dollars in capitalization have gone up in smoke! A few months later, the social network saw its course unscrew again after being harshly challenged by Rihanna following an advertisement for the game " Would you prefer Which asked Internet users to choose between "slap Rihanna" or "give Chris Brown a point." Victim of domestic violence in the past, Rihanna has very moderately appreciated. And the Snapchat course too.
There are the real tweets and also the fake press releases! Vinci was the victim: a CP had been disseminated by "pirates" in the name of the mark evoking important accounting errors. Result: lower CAC40. So today, how to guard against such theft of "brand identity"?
All players in the information chain are concerned. First and foremost companies who must secure as much as possible the financial information they disseminate. Beyond the precautions of great vigilance and rigor in the processing of information which are essential but not sufficient, one of the current solutions seems to be the blockchain. This comes to the aid of companies, by making it possible to secure the financial press releases they send. EDF is one of the first companies to have done so in France, this is becoming generalized since this famous Vinci affair.
Beyond the figures and the stock market weather, the extra-financial dimension is becoming more and more important. Why ?
Gone are the days when only financial criteria predominated! This is one of the virtuous effects of the 2007 crisis. The extra-financial dimension meets the need for transparency and ethics which emerged in the wake. Public opinion wants to decipher, to make informed choices. She wants to understand the commitments of companies, their values. It is in this context that the extra-financial has taken in a few years an essential place today in the strategy and governance of companies. And by the way, just as they have financial reporting obligations, companies now also have non-financial obligations : to name just one, the mandatory declaration of extra-financial performance under the Sapin II law.
As we know, it is not only the financier who contributes to the creation of value in a company. The extra-financial too. And this is what the declaration of extra-financial performance (in particular with the description of the business model) enshrines. It is interesting to see that financial analysts are increasingly watching what is happening in extra-financial matters in companies. The growing proportion of the latter who publish integrated reports is proof that the two fields come together and complement each other. The bringing together of the extra-financial and the financial allows the company to communicate in a global way, to give a 360 ° vision, complete, coherent, integrating all the elements which participate in the creation of value.. Some companies go faster than others when it comes to extra-financial matters. As such, the example of Atos is very interesting and inspiring. Atos is the first company to have its shareholders vote at a General Meeting on its raison d'être.
Speaking of GA - often a forum for great feathered chefs - the big boss does he still have to go up to the net?
Not necessarily. This is often the case but it is not an obligation. Lhe leader's word must be used judiciously. It is not a question of exposing it systematically. As with any speech by a leader, you have to ask yourself the question of their interest. When publishing the results, a investor day or a strong financial announcement, the manager is obviously essential to give the major strategic messages, to show that there is a pilot on board. The CFO and his team Investor Relations are the privileged contacts for more detailed financial questions and for day-to-day relations with analysts and investors. They do a considerable and indispensable work with the markets and the investors. The manager sometimes comes in relay in the roadshows, bringing the strategic vision. Everyone has a role to play.
To conclude, what are your recommendations for effective financial communication?
This is certainly a basic observation, but let's not forget that in "financial communication", there is first of all "communication"! Financial communication is not just numbers and tables, although of course they are essential. Successful financial communication relies on the winning double - which is often far from obvious - of communication and finance. In an ideal world, the Communication and Investor Relations teams work hand in hand, anticipate risks, prepare upstream and in a coordinated manner the messages and the speech given by the company. Together, they build the financial communication strategy for stakeholders.
In reality, things can get complicated. Often, teams work in silos: communication is involved sporadically and late in the process. The more teams work together upstream, share information and build it together, the better the result. The financial expertise of some complements the communicative gaze of others and their ability to set financial announcements to music.
Effective financial communication is " equity story »Well put together, which will highlight the company, its teams, its ambition, its values, its strategy. It makes it possible to create commitment and meaning with the various stakeholders. It also enables stakeholders in turbulent times to understand course changes, operating losses, socially difficult decisions and other milestones. Well-conducted financial communication helps build a solid reputation, even in the face of headwinds.
---
3 things to know about Anne-Sophie:
> A roadshow financial with Anne-Sophie always ends with a Mojito!
> She has in her bag the cousin ofElkette, the plush moose that has become the financial communication "mascot" (and not only) of the Italian bank UniCredit. A social media phenomenon...
> Jean-Marie Messier's holed sock posing lying on his bed for Paris-Match still amuses him.