It's surely common sense… But yes, anticipation is good for your health! At a time of immediacy, of "everything, right away", let's slow down the pace… And ask ourselves the right questions before acting – too often – in haste. The goal? Greater serenity in everyday life. (And this is not only valid in communication 🙂
Be zen with a clear direction
« The greatest foresight is to have hours set aside to plan things. » Already in the XVIInd century the writer Baltasar Gracian y Morales understood that foresight was a key factor in the organization of projects. However, we let ourselves be caught up in our daily life: the immediacy of Social networks, urgency of emails, permanent connection with news feeds via our mobility tools… Urgencies tend to catch up with us. So, how to anticipate your communication strategy?
Some points to define upstream to activate the right levers at the right time :
What are your goals ? (Build loyalty, launch a new product, unite employees, create notoriety, convince a funder to follow your project, etc.)
What are your targets?
What positioning compared to your competitors?
What is the message for each audience?
What geographic area?
When to communicate
Once your strategy has been defined, it is time to plan a media and non-media action plan. The master word ? Coherence ! "The reflection on the tools only intervenes at the end of a process of strategic reflection upstream, it cannot replace it. " highlighted Marie-Helene Westphalen. This planning is in fact the result of strategic thinking!
For example, the web is obvious to many, but are we investing in this media for the right reasons? Too often linked to the defense of a competitive territory, the creation of a website must above all meet objectives: to develop notoriety of its brand, sell products online, develop its employer brand, enable its customers to follow up in real time, increase visibility… And this reflection is valid for all tools.
And in crisis communication?
For bad buzz on social networks: yes, you have to react quickly ... But not in a rush! It is therefore necessary to have anticipated all the potential risks. This is the whole objective of crisis communication. Some essential steps to follow:
Define sensitive points upstream brand and provide an appropriate response to each "threat"
Internally, develop and implement a charter for the use of social networks for community manager employees or ambassadors to clearly define what can be published and what cannot be
Set up a watch on its e-reputation (and its traditional reputation too!)
Define each person's roles upstream in case of bad buzz
Communicate while remaining transparent, honest, empathetic and realistic. Even with humor or self-mockery to defuse the bad buzz.
Concretely, what are the main stages of a project?
After having clearly defined your objectives, it is time to define an action schedule, ideally with N-1 anticipation. This planning must take into account all the stages in the construction of a communication project. We speak of a graphic chain: it is really the production process to obtain a finished print or digital product.
There are 5 main steps to take into account in your planning:
Design
The composition
Development: photoengraving / flashing (print) - HTML coding / animation / programming (web)
Printing (print) - Uploading and administration (web)
Finishing / delivery (print) - Webmarketing / visibility (web)
It is essential to ensure deadlines with each stakeholder of a project: communication agency, translator, photographer, videographer, developer digital, community manager, printer… Have the most concrete vision possible to build your schedule.
And for an event? Also find We Are COM's event planning !
The greatest foresight is having hours to plan for things
Better organization means saving money
It's time for campaign report ! Yes, improving efficiency also means optimizing your budget and monitoring your ROI, by integrating KPIs into each communication action. This is the icing on the cake ! Anticipating generally allows you to obtain preferential rates on the volume of your investments over the year and to limit "express" or "rush" rates as much as possible.. We are thus able to negotiate the costs ofbuying space in line with its advertising volume, etc.
What you must remember…
For several years, communication has no longer been one-sided, but two-way. Now, customers want immediate answers from businesses and don't hesitate to let it know. But being both responsive and relevant requires having well defined upstream strategy. Get started on Social networks without positioning, without editorial line, without planning… In short, without anticipating the risks, it's going to break the pipe! The more responsiveness a tool requires, the more you have to prepare for it. Like an improv actor, you have to have rehearsed.
Our best advice: think about your communication in a global way to create synergies between your different tools and gain consistency.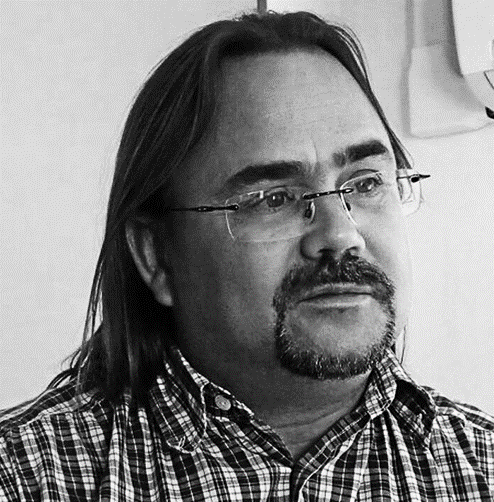 Alexis Desjeux, DESJEUX CREATIONS (communication and training consulting agency @desjeuxcreation), guest of the We Are COM team