The quest for meaning in backpacking the world is over. To change his life to become a farmer in the countryside. To gorge yourself on personal development books while drinking coconut water. What if the new El Dorado of communicators was to work in an SME? Do you think we are selling you a dream? Maybe ... But let's take a closer look at SMEs. They are still unknown and have many advantages.
Less sexy than the start-up and its nap room, less prestigious than the large group and its advantageous CE, the SME nevertheless has everything of a great. In France, we count nearly 4 million SMEs, i.e. 99,9% of companies and 6,3 million employees !
Are you skeptical? Here are 7 reasons to review your judgment! 🎉
1. Versatility: in an SME, you are on all fronts
Are you the type of person who never knows how to choose between cheese or dessert? So working in an SME is for you! The jack-of-all-trades will love it. In communication, you can just as easily, depending on the size of the company, manage all or part of the missions of internal communication, event, community management, media relations ... It's nice to go from one subject to another when you like the versatility of communication professions.
2. Skills: you can do almost everything
Who says versatility, says skills. Unlike large groups, you will not necessarily have internally a designer, a community manager, a videographer ... in other words, a specialist and a lot of creativity. So according to the strategy and the budget of the company, these missions will either be outsourced and you will pilot them, or internalized and it will be up to you! Enough to add lines to your CV and make you feel really useful.
3. Autonomy: you lead the boat
Farewell to the little chefs who reclaim your ideas and reap the laurels! In an SME, the communicator works alone or in a small team. You will therefore be asked for a great deal of autonomy. You alone will carry out your projects well and give them the orientation you want, with the agreement of your management of course! 🙂
4. Responsiveness: you are in direct contact with management
And your management, in fact, is not in the office on the corner of the 8th floor with his secretary who can politely block you. In an SME, you are in close proximity to the management, that is to say THE boss of the company. This is the ideal position for getting quick approvals and making efficient decisions. A good way to avoid all the stages of process and validation of your N + 1, N + 2… More in the action and listened to your management: it is the ideal way to express the needs of your company in terms of communication. Your proposals will only be more relevant!
5. Proximity: you are not anonymous to your colleagues
It is impossible that you will be mistaken for someone else or that your first name is forgotten in an SME. In a human-sized structure, everyone knows each other, both your manager and your colleagues. You'll never be a vaguely-like number or photo on a trombinoscope again. Beyond user-friendliness, it will also be easier to hunt for information and identify the interlocutors which can feed your communication. Better yet: they will come to you. What to facilitate the internal communication !
6. The singularity: you operate in an unknown sector
SMEs sometimes operate in a very specialized universe. Sometimes very technical, technological or responding to a niche need in B to B. This particular know-how deserves to be valued by your communication actions. This is the perfect opportunity to become a real expert. Something to shine in your dinners with family or friends to enlighten the guests on this little French nugget which evolves in this little-known sector ... But really interesting!
7. Involvement: you are part of a global project
In an SME, you really have the impression of participating closely in the company's major projects, in its life, its successes, and of understanding its failures. You do not see yourself - and are not seen - as yet another cog in the great machine. The idea of ​​being part of a whole and playing a major role in it is fulfilling and motivating.
So, convinced? Do not neglect SMEs any longer, whether for your applications or your providers of choice!
Know yourself well to make the right choice 💪
As an SME can have between 20 and 249 employees, your life as a communicator will obviously not be the same depending on the size of the company. Admittedly, the SME, just like the large group or the start-up, is not suitable for everyone. For each type of business, it is therefore necessary to list the advantages and disadvantages. The parameters to be taken into account? Your personality, your skills, but also - quite simply - your desires! So do your research, talk about it around you to form your opinion and shape your experience according to your expectations as a communicator.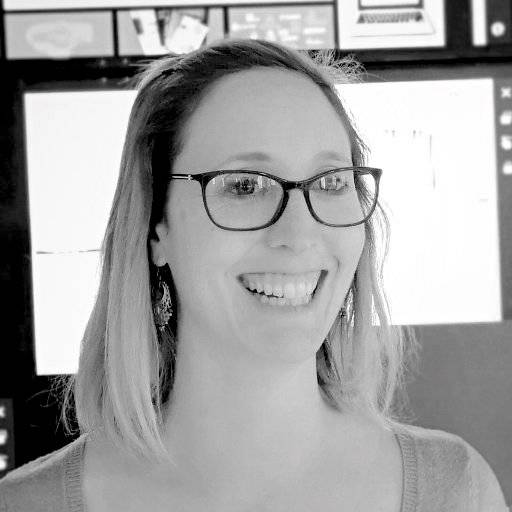 Chief Communication Officer at Immersion