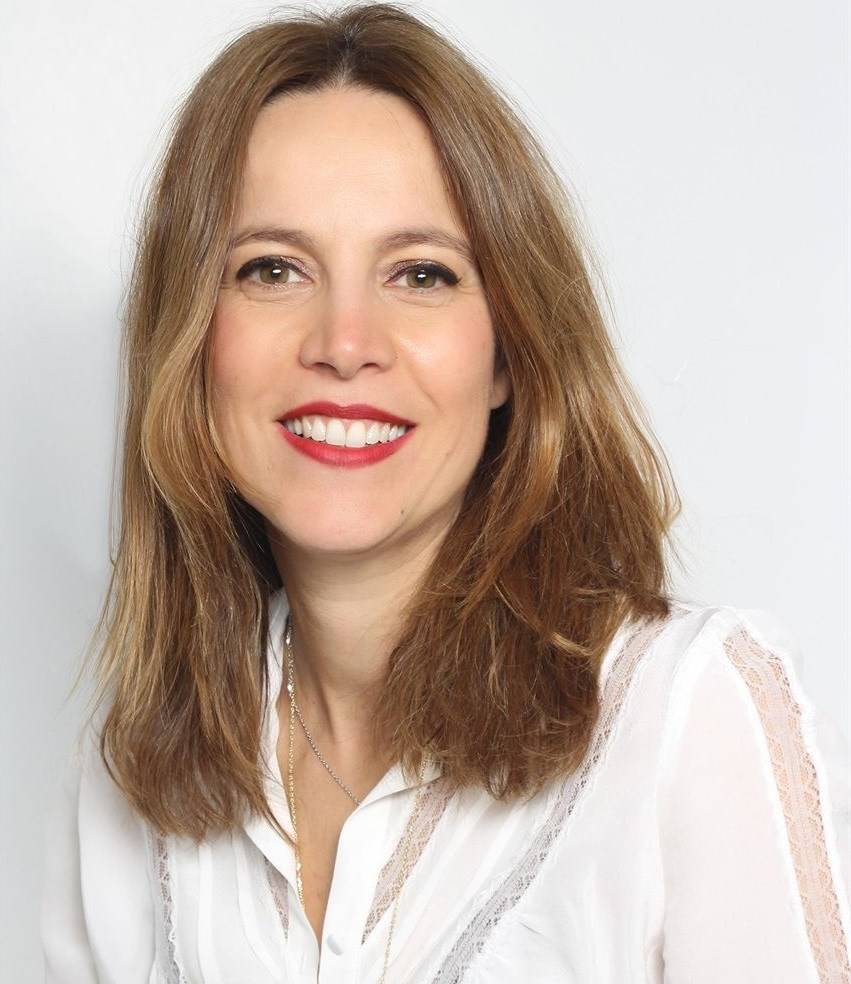 Cathy Ibal is Senior Vice President EMEA of CNN International Commercial. A pure CNN product, she is responsible for TV and digital campaigns within the group. A work made possible by a very transversal organization between Abu Dhabi, London, Dubai and Paris. We wanted to know which control is behind this pioneering media, with well-crafted information, and which woman oversees all this brain juice. A behind-the-scenes investigation at CNN, signed We Are COM.
Hello Cathy! Welcome to We Are COM 🙂 The media landscape has been turned upside down for 20 years. What is your view on the media?
Between the arrival of streaming platforms, the erosion of TV audiences, the development of social networks, the media universe has completely changed. Of course, technology has accelerated this upheaval. But what has changed above all is our media consumption, our uses. In short, globalization has accelerated, in the service of better connectivity, of a more service-oriented approach, thus bringing about new practices and major cultural changes. And it is not over with the arrival of 5G in France. At the house of CNN, we had to adapt and respond to these changes by offering continuous information throughout the day. D'Elsewhere, another media has imposed itself as an extension of ourselves: mobile (and not only among young people)! Today, we are almost nothing without him. No company can ignore the importance of this new media in its communication. I am sure the next 20 years are going to be just as exciting.
How has the relationship management / advertisers evolved? Are there continental disparities?
When I was a planner, we spent 1/2 hour planning TV spots on Excel to build our campaigns. Little by little TV sponsorship developed and digital took over. Today it gives real impetus to the campaigns of advertisers. Indeed, 60% of our media consumption is done on mobile! As a result, the campaigns have become more sophisticated by now integrating brand content, editorial content, audience targeting tools, etc. As proof, 70% of our partnerships are based on a complete system (TV + digital). And this meets new expectations from advertisers. We are also very active with our in-house production studio, which handles over 60% of campaign production. With us, the production of a campaign is never done in silos : the teams work hand in hand, mobilizing the data insight, editorial, communication and digital departments.
Also, campaigns are not built in the same way depending on the country! Even if we address our communications to a target BtoB, CSP ++, the issues, and the cultures are indeed very different. For example, in the Middle East, la governed rather targets sectors such as tourism or aeronautics; in Swiss Advertisers are mainly players in luxury, logistics or finance. Each conversation is very different and we take into account the aspirations of local targets. Thus, advertisers come to us to gain a deeper understanding of the needs of their consumers. Data is now at the center of all concerns.
What is your relationship to broadcasters? Are you moving towards more autonomy? (app, site ...)
Our group WarnerMedia allows us to be accessible to 475 million households across the world, all media combined, thanks to numerous partner operators. We are also investing strategically in channels we own such as our site and application. This is what keeps our brands alive according to current events. We have this approach, which is based above all on traditional television, our proprietary channels, without forgetting a presence on third-party platforms, whether video or social, to ensure a quality information service for everyone.
Today, CNN is celebrating its 40th anniversary and is one of the most influential internationally. What are your challenges?
For 40 years, CNN has informed the planet based on facts, thanks to these renowned experts such as Richard Quest, Wolf Blitzer and many others. They made us live highlights, such as the Wedding of Harry and Meghan, the victory of the France team at the World Cup, the Arab Spring ... As the leading news media in the world, we are fighting against fake news, by providing quality, triple-verified and impartial information. This responsibility is part CNN fundamentals and we attach great importance to our reputation. I admired the work of journalists: they have no room for error! We are facing a crisis of confidence in the media due to the multiplication of information channels. The facts must counterbalance the risk of misinformation. At the same time, new complementary media are emerging and we welcome this (provided of course that the info is verified).
How are the best campaigns built? What would your advice be for advertisers?
Competition on the internet is more important than ever. If brands are not producing quality content, their campaigns will simply not be seen by their targets. I am convinced that data analysis is crucial to reach the right audiences. The highlight is good for communicating spontaneously. But if a brand wants to strengthen its branding, a long-term partnership is the right solution., because it is work that is done over time and potentially over several geographical areas. In my opinion, the brands that will do well tomorrow are those that will increase the knowledge of their audiences and who will above all build a relationship of proximity and authenticity with their consumers.
You are committed to inclusion and are among the Women to Watch Europe of AdAge magazine: can you tell us more?
I lead a team of 25 people, made up of 18 different nationalities. This melting pot allows me to discover very varied cultures. It is a great enrichment, both personal and professional, and this diversity contributes to the success of the team. In my professional life, I have a more prominent role with young women: I try to coach them so that they trust each other more. At CNN, I have experienced a fairly rapid evolution and I myself try to promote talents and push them to evolve as they come.
3 things to know about Cathy
Cathy is a mother of 2 children and tells us: everyday, it's sport!
Her passion ? Reading
She does not remember the titles of the books and sometimes buys a book that she has already read 😉