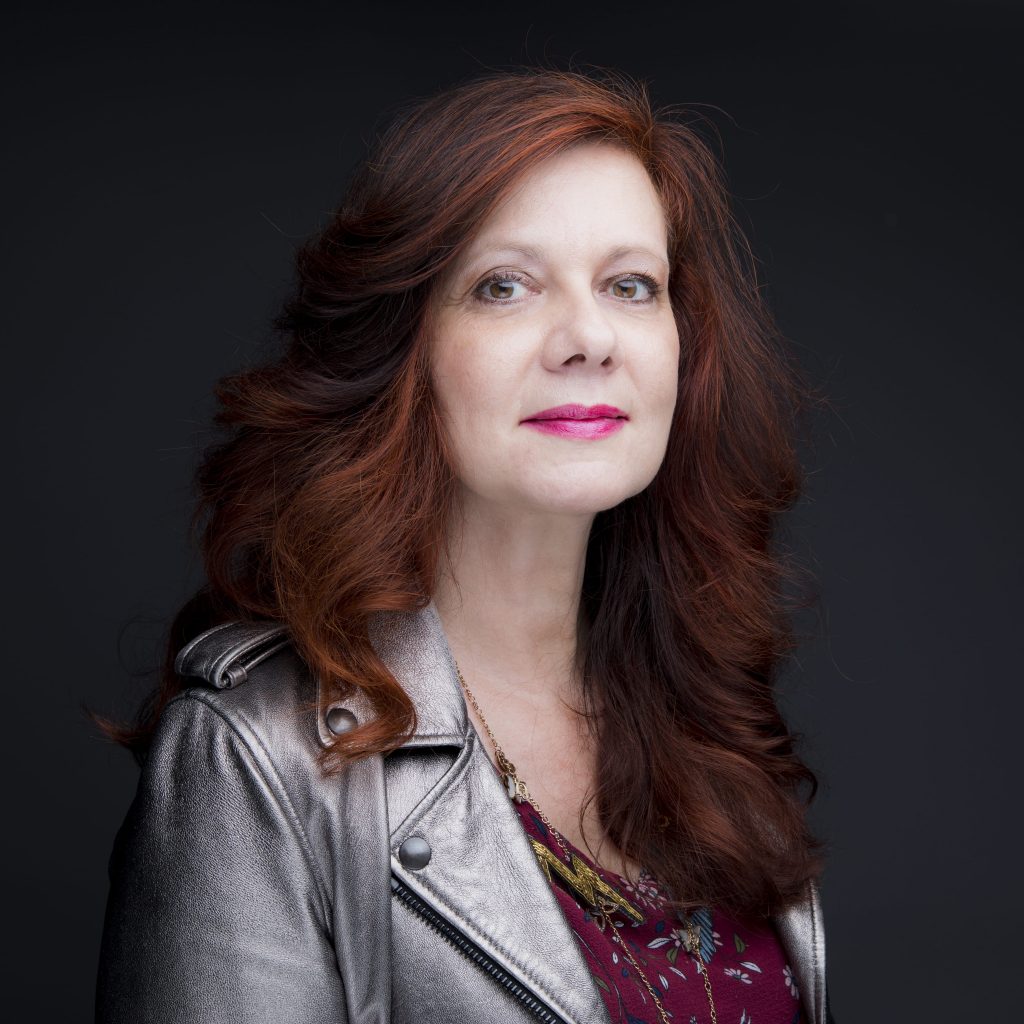 With more than 57 subscribers, the FlashTweet has established itself in a few years as an essential influential media: it's LA Matinale on the TransfoNum by @ EmmanuelleL9. Always relevant in substance and practical in form, FlashTweet is also a personality. Grand Reporter at The Letter of Expansion for nearly 15 years, Emmanuelle Leneuf began her career in the local press at the Républicain du Val de Marne where she trained and cultivated proximity with her readers. She then joined the team at 18H.com (the Expansion's online daily), as Web Editor, and ended up leaving the world of decision-makers. An exit from the shadows to devote himself to his new project: create a medium (FlashTweet) in the media (Twitter). The story of FlashTweet it's here and now!
Hello Emmanuelle and welcome to We Are COM! In your eyes, what is the secret of good communication?
Good communication is first and foremost communication embodied! She must rhyme creativity and authenticity to create links and proximity. Communicators must first and foremost think "consumer" : what does he want to see but also to experience in a the countryside ? In my opinion, it is from the proximity with the customer that a good com campaign is born which will make possible the match with a brand. Last but not least, equip yourself with a powerful message that must be able to be applied on all channels, in a targeted manner, to respond to each use. You have to think globally from the start: print and digital !
It is from proximity to the customer that a good communication campaign is born.
And how does one become FlashTweet, an influential media that brings together nearly 60K subscribers?
💻I landed on Twitter in early 2015, as part of the creation of a medium that I wanted to launch on and for entrepreneurs who innovate, in all senses of the word (product, business model, financing, HR management) . For me, from the design of the project, this media had to be thought of as a social information network, which is accessible on his smartphone to be informed directly. It had to connect entrepreneurs in the French-speaking area and be a space for conversation. My belief was that the Social networks were going to transform the press to the extent of what the Internet had done in the 90s.
I arrived on Twitter to better understand the uses and I made two observations: on the one hand, Twitter was the realm of infobesity with an uninterrupted flow of information without benchmarks or prioritization and on the other hand, when we started to be interested in it we were quickly subject to FOMO (Fear-of-missing-out), the fear of missing the information if I was not in front of my Time Line. And it is to respond to this double problem that I have the idea of ​​creating an appointment with the 10 pieces of information to remember about innovation and digital to leave well informed to work: a morning, published at 7:30 am, which would make it possible to give meaning to the Digital transformation and decode the issues.
This is how the smallest media in the world in 1400 signs (10x 140 signs at the time) was born, followed by the community of innovators and digital decision-makers, very present on Twitter (CDO, CMO, CEO, influencers and journalists). This meeting every morning was completely counter-intuitive compared to the use of Twitter, but that's what made FlashTweet so successful!
Does FlashTweet's success come from its community?
As in any start-up, it is by wanting to meet my own need that I have responded to the needs of several others. Very quickly, a network of ambassadors that I did not know spontaneously formed around FlashTweet to make it known.
Why ? First, because the morning allowed them to gain 3 hours on their day before with most of the information, filtered, selected and analyzed. Then because le FlashTweet is a unifying and link-creating media, which allows them to meet URL before doing it IRL-In Real Life, and to discuss issues around innovation. His followers bring their own bricks of expertise every morning, enrich the content and thus create an enhanced experience around information.
We can say that the success of FlashTweet has its roots in the DNA of Social networks : recommendation and virality are at the heart of this media UFO, which was born "for and by" its community.
Moreover, some mark their membership by integrating the FlashTweet into their bio and the hashtag #FlashTweetTeam was started by the community, in support of FlashTweet. She mobilized at each stage of the media's development with a founding act: the FlashTweetApéro organized in July 2015 to reflect on how to make this 100% Tweet, 100% Live newspaper sustainable (I am behind my screen every morning to respond to my followers).
In 5 years, the FlashTweet has become a reference media that we come to consult, a must! As told Emmanuel Vivier, co-founder of the HUB Institute, "You are the France info of Twitter". I couldn't have asked for a better comparison ☺️
And on a daily basis… what is the typical day for FlashTweet?
⏰⏰ It takes between 2h30 and 3 hours to do the FlashTweet. The day therefore starts very early, like a morning radio! I consult my lists, my sources which I constantly develop, I go to seek information, on American, European, Asian sites and expert blogs. I poke around and analyze, asking myself: "What is the most important information today and the one that makes sense? ". It's a mix between hard news, insights and weak signals. I also like to publish studies in preview so that my readers have the information before everyone else (tropism of the Letter of Expansion where I published unpublished and confidential information)
The posting takes place between 7:30 am and 8:15 am and then I respond to the community until 9:30 am-10am. But the truth is, I'm still connected! It's hard to quantify because I build the FlashTweet over time. Then starts my 2e a day as I often say: that of an entrepreneur to bring this medium to life. I organize events (FlashMeet) or cover them, I prepare them FlashInterviews, I give or host conferences and in the evening, I attend evenings / debates around innovation… My sleep time is very limited! Morning is by far the most demanding exercise in the profession. Get up early and be ready at 7:30 am sharp! Especially since I go against my nature, not being the morning at the base (laughs). But when you hear your readers say that what you do is useful to them on a daily basis, it gives you energy! My readers are my engine and they give me back a hundredfold for the efforts I make. 🙏
Recommendation and virality are at the heart of this media UFO, which was born "for and by" its community
Your editorial line: how do you build it?
I build my morning like a newspaper! The first part consists of the hot news, the 2rd part after the infographic, always in the middle, allows to publish cold information, analyzes, to process weak signals. Each section (Artificial Intelligence, Social Media, Start-up, TransfoNum, etc.) is clearly identified and the reader's contract is to have information not to be missed on each section. The edit line is simple: the FlashTweet, it's THE morning on digital transformation on Twitter, with the Top 10 innovation and tech by Emmanuelle Leneuf. The objective is to decipher the impact of digital technology and to understand the challenges of this transition in order to be able to anticipate it. The tone is serious without taking itself seriously. Clearly, a medium that looks like me!
Since the creation in March 2015, I have decided to use emojis.🤓The idea was to structure the tweets and be able to spot them, but also to create an emotion. This idea occurred to me when I saw that Barack Obama had translated his Union speech into emoticons for all Americans to understand, including those who do not yet speak English.
The 7:30 am morning edition is reposted at 19:30 pm for the Replay. And here again, we are in the codes of traditional media.
My readers are my engine and they give me back a hundredfold for the efforts I make.
Do you allow yourself to give your own opinion even if it means dividing?
Le FlashTweet, it's like a news flash but in tweets! It must be as factual as possible. My primary objective is to make essential information accessible and intelligible. However, over the past year, the formula has evolved with the addition of commentary: the fact and the perspective / analysis. A challenge in 280 characters!
Join the Club We Are COM 🚀
Le Club We Are COM allows communication professionals to progress together during moments of sharing best practices only between peers, all sectors combined. Objective: an increase in collective skills in particular thanks to a workshop each month on concrete cases, responses to the major challenges of the COM, meetings with renowned experts, etc. Always exchanges in complete transparency and independence based on feedback: 0% self-promotion, 100% conviction.