⏰ ⏰ Beep Beep. Beep beep. It is 5 o'clock, Paris is waking up ... and the FlashTweet Also ! Two and a half hours later, when some get out of the shower and others are already gulping down their coffee, LA Matinale on the TransfoNum by @ EmmanuelleL9 land on the blue wire. Lightning strikes at 7:30 am sharp. On the program, a TOP 10 well licked with #Tech #IA #SocialMedia #startup #innovation essential… all in 280 characters maximum! It was around a Spritz 🍹, hair blowing, that Emmanuelle agreed to give us her best advice. To your RT !!!
🤔 What's the secret to a good Tweet?
In my opinion, a good tweet must deliver the information in the clearest and most direct manner possible. The tweet must also be visual, there must be a photo, the right ones hashtags and also, of course, the sources! A quality tweet is a tweet that will be shared. For my part, I like that they are ventilated. You have to make people want to be read. It is also necessary to respect a simple and fundamental principle: a sentence = an idea.
✅ What advice would you give to business communicators?
There are several key elements to keep in mind: working on your mode of expression, cultivating proximity to your audiences and above all embodying your values. This is really how we create links and build loyalty. But first of all, define your editorial slant and stick to it. For that, nothing better than to start from the fundamentals of the brand to propose a tone, a touch, a look, a universe. 👀
I find that brand accounts are often too institutional while the Social networks promote proximity! Many companies reason from old patterns of corporate communication and commercial. And it is not because we have a large number of subscribers that we have a community. And that's what we have to work on as a priority on social networks.
Many companies reason from old patterns of corporate and commercial communication.
🙏 You create editorial partnerships with brands: can you tell us more about how it works? How to stay relevant to your community?
Regarding editorial partnerships, the principle is simple and accepted from the start: the companies with which the FlashTweet have understood the importance of giving it its independence in terms of information processing, whether in substance or form. This is why they come looking for FlashTweet: for its ability to create innovative editorial formats, adapted to social networks, which can decipher the issues behind the ads and go a little further in the analysis. It is therefore not Brand content, proofread and validated by companies, I made it a sine qua non condition and I had the chance to work with clients who understand it. My key is the information and the interest of the subject for my community. And the FlashTweet is perfectly transparent with it since these partnerships are broadcast in "Bonus Tweet with…" (the 11etweet, which has always existed randomly).
I have developed several formats to process this information or announcements related to innovation: the Flash Video interview on the principle of 5 questions to (the question is in the tweet, the answer is on video), the Live Talk Show with a guest on a substantive subject to which the community can ask questions (e.g. Les Assises de la Banque Citoyenne with the Banque Postale), a Flash Report on an event (small short ITV videos and tweets to tell, explain and eventise on social networks). Finally the last born of the formats is a Podcast on Twitter with a interactive exchange (with me and the community), thanks to the audio functionality of Twitter that the FlashTweet is lucky enough to have and that I hacked into a Podcast. I launched the 1erwith Karine Picard, the CEO ofOracle France in a series "Deconfining ideas" to learn the lessons of the world after! But this does not end here ! In addition to event coverage, FlashTweet also organizes events, but in a small group (10-15 people) to promote strong discussions and create strong links: FlashMeet are co-produced with companies around use cases to inspire and create micro-communities BtoB.
Finally the FlashTweet has also launched FlashTweet enterprise as part of the acculturation program at digital collaborators or ambassadorial program. The objective is to inform them, to make them aware of the digital transformation to transform them into innov'actors. Here again, it is not a question of making a Press on company news. It is about opening up horizons, nurturing the thinking of its employees by providing them with the keys to the digital revolution underway, in a fun way. It is in this sense that the FlashTweet launched a format with BNP Paribas.
It is about opening up horizons, nurturing the thinking of its employees by providing them with the keys to the digital revolution underway, in a fun way.
📲 In your opinion, to what extent does digital technology need physical encounters?
Who says URL, also says IRL, -In Real Life! All these people who revolve around FlashTweet share values ​​of openness, empathy, benevolence… FlashTweet, creator of links and federator of great encounters, is a real catalyst of collective movements, like # i4emploi, #DigitalLadiesAndAllies or even #FlashTweetEdu on education.
Among them, #i4job, of which FlashTweet is one of the co-founders,is a good example! Born in DM to save a factory in Corrèze, he transformed to help job seekers find a job. The objective was to put its influence at the service of a cause by giving it visibility and the community responded widely. Today, more than 200 people have found employment thanks to this initiative.
We can also talk about #FlashTweetEdu, born in DM from a URL meeting then IRL with Nadia Lepinoux Chambaud, librarian teacher in Montrésor. We have adapted the concept of FlashTweet to make young people aware of information, to help them understand how to build credible and quality information, how to deal with infobesity and fake news. Today more than 500 students have been trained thanks to #FlashTweetEdu. The project selected as the media that revolutionized learning methods, during the 7th press week conference organized by theUnescoIt was the only French media to intervene during this conference.
😳 What are the good and bad surprises that you encountered with the FlashTweet?
I have had several good surprises since the creation of the media. First and foremost, the power of the community which has helped me through the stages of media creation, but also to make it grow and develop. I came to Twitter knowing no one from this rich ecosystem buzzing with ideas, never stingy with reflections, and in constant search for innovation. The community has been involved from the start (from the creation of the logo to reflections on the business model), giving of its time and skills to help the media grow and its founder to go further in the pursuit of her dream. to create a medium for innovators! When an idea finds its audience in this way, it is bound to be life changing.
The bad surprises are the detractors who go very far and are ready to do anything to break the dynamic of the success of a media created by a woman. But it is also at this moment that we discover the strength of a community, which fights to defend the medium it loves. 💪 💪
When an idea finds its audience in this way, it is bound to be life changing.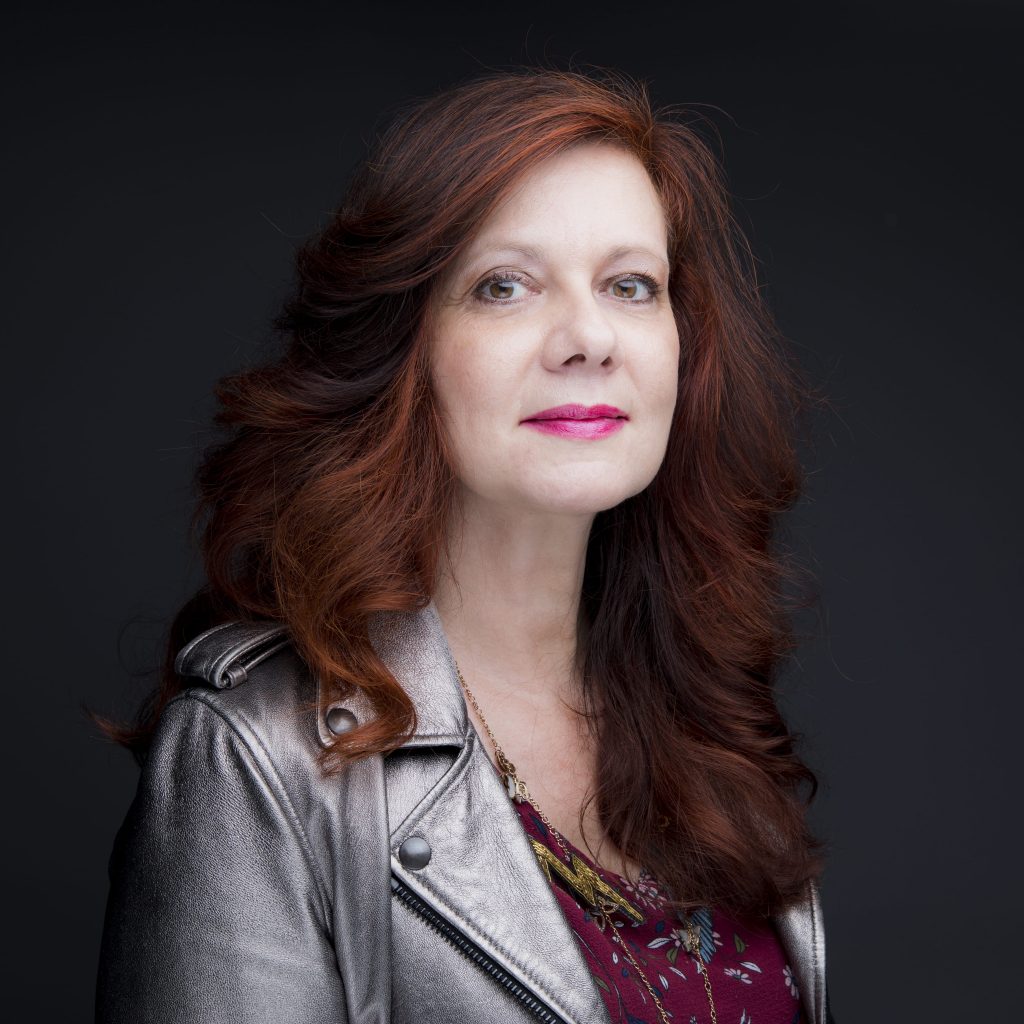 Emmanuelle Leneuf,
CEO Editor of FlashTweet