In an unprecedented situation, communications exceptional. Let's face it, the year 2020 has given us a hard time. So many twists and turns for our companies and for us communicators. We left a few drops of sweat there! In short, a year in suspension that we are not ready to forget. But is this a parenthesis that will close soon or the trailer for the disaster film of the next few years? 📽 😬 The reality is surely in between. And more than ever, our communications must adapt to new standards and embrace the disrupted lives of our audiences. Does this mean new areas of expression for our brands? New channels to explore? New opportunities to demonstrate the added value of our companies?
In this epic that is being written over the water, the good news is that you are not alone! The We Are COM team comes to you in reinforcement with its mask, its hydro gel and especially its annual decryption of trends in communication. Because communicating well in 2021… It's possible! So, make it real. 💥
The backstory: #StateOfMind
Let's face it, the weather isn't the same in our companies. Big ambitions sometimes give way to economic reality, both for SMEs and mastodons. From now on, they live - like all of us - from day to day. Even the big bosses known for their claimed social commitment concede it, likeEmmanuel FaberCEO Danone :
The company is a dual project, economic and social. We are on balances which are permanent tensions. As leaders, we have a duty to utopia but we also have an absolute right to pragmatism
Mobilizing employees in this climate of uncertainty and multi-crisis (health, safety, economic, social, etc.) becomes a daily challenge. Undeniably, the internal communication has many challenges ahead of it. The study Malakoff Humanis 2020 on employee vulnerabilities shows that more than half of the employees are in a fragile situation. First from a personal point of view: serious illnesses, caregiving situation, financial difficulties, psychological suffering, etc. And also on the professional level: exhaustion, loss of meaning, unsuitable working conditions, difficulty in reconciling professional and personal life, etc. 😰
Beyond the consequences of this new situation for the internal, the company is also expected by its customers. The challenge ? Provide concrete and visible solutions in a gloomy period. And the prerequisite is of course security. The proliferation of sureties, labels and all signs of reinsurance responds to this need for protection. It is the evidence needed when people no longer know who and what to believe. " They hide everything from us, they tell us nothing »Was already singing Dutronc. 🎤 Between pessimism, activism, conspiracy, and fake News which do not spare the brands… The sincerity of the companies has yet to be demonstrated. L'survey conducted by the Viavoice institute for the Club We Are COM in June 2020 shows that 62% of French people have the feeling that business communication is not going towards more sincerity! So, never underestimate the necessary consistency in communication and the transparency - pedagogy duo.
Besides, where are our public ? Where do they get information? After a study Kantar, 4 in 5 consumers use media powered by UGC (User Generated Content), this content created by Internet users themselves, as sources of information and news. There is no doubt: the consumption of "mass media" (to the detriment of mass media) is confirmed. The typical profile in 2021: an Internet user, a major user of Social networks, video foodie! Not surprisingly, e-commerce is making an unprecedented leap. From social ads (advertising on social networks) to click & collect, all the conditions are met for the acceleration of online purchases and for the rise of "direct-to-consumer" brands. 📦
Major communication trends in 2021: #BeBrave
✅ Trend # 1> Focus on the natural human ????
All of your targets are in dire need of reassurance: health security, physical security, customer recognition, digital facilities, etc. In 2021, the communicator shines his spotlight on the "benevolent" actions of his company to increase the perceived quality of its services. So the RATP makes cleanliness visible to reassure then makes its declaration of love to Ile-de-France residents, the SNCF reinforces the presence of its red vests in stations to explain, Air France rethinking its online complaints service to build loyalty ... Whatever the channels, people are mobilized around first-rate customer expectations. And this is not exclusive to public transport, because we are all in the same boat! ⛴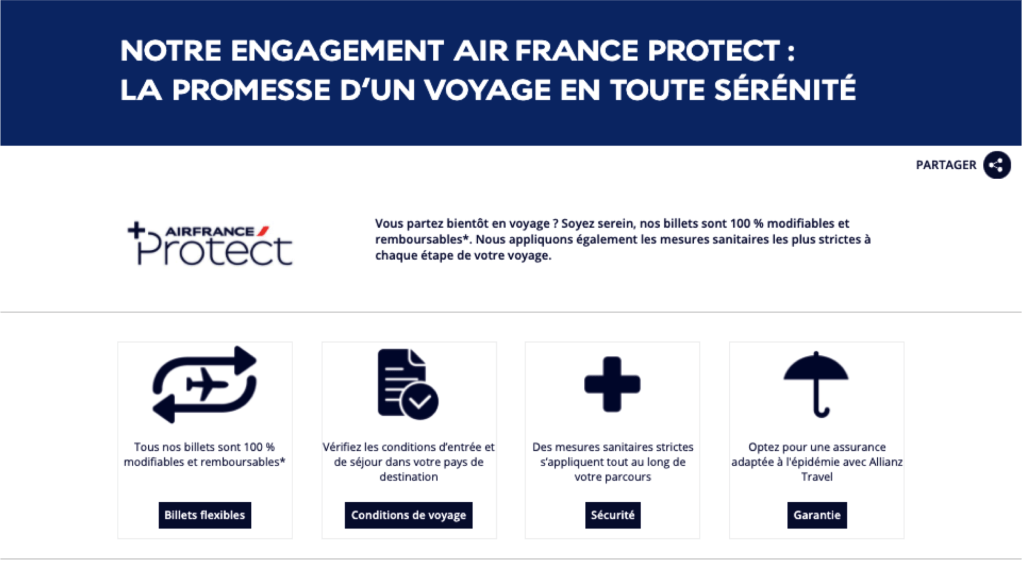 You can only understand people if you feel them in yourself

John Steinbeck
Then, we must go beyond these communications which, admittedly necessary, are only a starting point. Strengthen people at key moments of customer journeyIs invest in relational communication to aim for loyalty. Why is this so important? Because only a human is capable of empathy. When travel is reduced, BNP Paribas offers video banking appointments, Eva Longoria helps clients of L'Oreal Paris to color their roots with a home-made advertisement filmed at her home, Mano Mano sets up an emergency service for DIY enthusiasts. It is the overall experience in everyday life that is judged. Customer communication becomes communication of simplicity, proximity, everydayness.
Should we go towards more personalization? The answer is yes, over and over again! While all the tools push us to automate key steps for greater efficiency, some brands are doing the opposite. Let us quote for example the operator T-Mobile. With its "No bots. No bouncing. No BS ", the message is clear: bots are not an option when it comes to customer service. Some brands did not wait until 2020 to invest in customer relations. At the house of Tediber, fully internalized customer service already represents 25% of the workforce of the French startup specializing in bedding.
✅ Trend # 2> Build a strategy of excellence 💪
Providing a seamless customer journey is certainly the challenge for all communication and marketing experts in an omnichannel approach. Our brands are no longer just compared to their direct competitors. Customer experience is assessed against that of e-commerce giants. Consumers compare your brand's website or mobile app to those of Google, ofApple, Facebook, ofThe Amazon (GAFA). Ditto for the in-store experience. And the symmetry of attentions reminds us that what is valid for the consumer is also valid for the collaborator! The e-commerce boom in 2021 also heralds a boom in demand. Let us be inspired by a quote… 🙏
If you want to understand how a lion hunts, don't go to the zoo. Go to the jungle

Jim stengel, formerly CMO Worldwide Procter & Gamble
Behind these GAFAs with unrivaled communication & marketing budgets, hides above all a client experience deemed excellent which is their strength. The Amazon has, let's say it, reinvented the delivery service. This thanks to its endless inventory and its well-crafted supply chain. When a package is damaged or does not arrive safely, the big marketplace offers its customer to chat with an advisor (yes, again and again the human) and in the worst case, proceeds to a full refund.
There are always problems. Gold the brands of tomorrow are those which resolve the irritants, without waiting for their customers' frustration. The will clearly displayed? Stay ahead of expectations and offer an open dialogue based on proximity and trust. All in a logic of continuous improvement. Something to inspire all our next experiences, in B to C as BtoB. as external as internal. 💡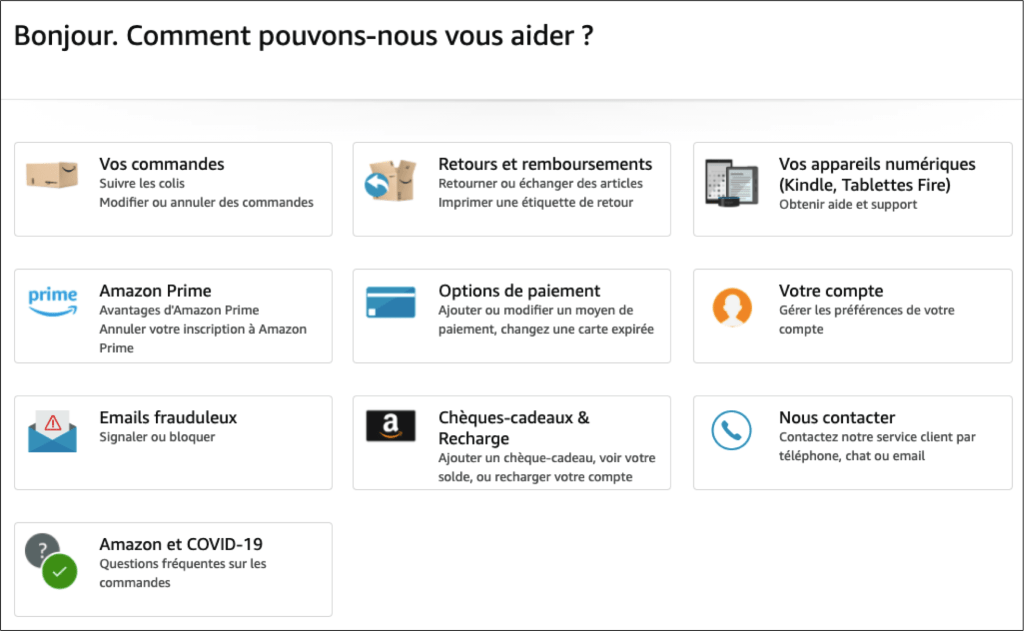 Digital leaders have understood this: communication is fully integrated into the value chain. Cross-functionality is THE key value of new organizations. Starting with the necessary coordination between marketing and communication, between communication corporate and customer communication, a source of synergies and consistency. In 2021, the company is one and indivisible. And this is also true at group level: the entities / subsidiaries work together to widely disseminate the broader voices and share their commitments.
Concretely, what do we put in place when we have a concrete service? We offer an open space for everyone to be an actor of the brand. The most engaging brands in 2021 are certainly those that focus on interaction. Rather than talking about themselves, these companies focus on an emblematic theme that makes them credible and legitimate. Position yourself on one or more "tribes" (according to the sociologist Michael Maffesoli), OK but you have to bring them to life. This is a long-term affair!
Contest, ambassador, suggestion box, inspiration & advice, affinity sites ... Lego weaves this web of affinity: the brand offers its fans the opportunity to become super-creators and to share their creations thanks to its concept Lego Ideas. 💄At home Sephora it is the customers who explain the benefits of products and their use, with Beauty Talks. At Credit Agricole d'Ile-de-France, the affinity site Globe-Trotter Place allows you to target young prospects differently. The favorite brand of the French recently launched the concept DX Decathlon, which invites member clients to co-create projects and invent the future of retail.
This is of course accompanied by a great content strategy. Our customers and employees alike expect quality content: visual and creative content, podcasts, videos, use of conversational media, etc. In 2021, everything is a pretext to establish and extend the dialogue with wider audiences. Did you know for example that Carrefour distributes its catalogs on WhatsApp et Messenger : just like Ikéa, which is abandoning the production of its famous catalog in 2021? That the campaign "Play inside, Play for the world" of Nike was taken over by Cristiano Ronaldo himself on Twitter ? ⚽️
Than the Chinese brand Perfect Diary uses a virtual character who physically resembles its consumers to answer their questions? At the BtoB level, the content becomes educational without giving up expertise and utility: the brand PWC, with her platform Strategy &, made the bet of quality studies to inform its customers in good time about their market.

✅ Trend # 3> Be as engaging as committed ♻️
It will not have escaped you: making oneself useful and responsible has become a major issue for brands. It is high time to go beyond the consumerist relationship! Acting responsibly is indeed the most influential criterion on a brand's reputation (49%)3. And for more than half of French people, the company is legitimate to play a role in society (study Viavoice for We Are COM 2020).
You cannot escape the responsibility of tomorrow by shirking that of today

Abraham Lincoln
Many brands have made solidarity commitments, whether in the form of donations or various initiatives: the countryside « Stay Home "To Ikea, production of hydro-alcoholic gels by the group LVMH, donation of masks by Décathlon… 😷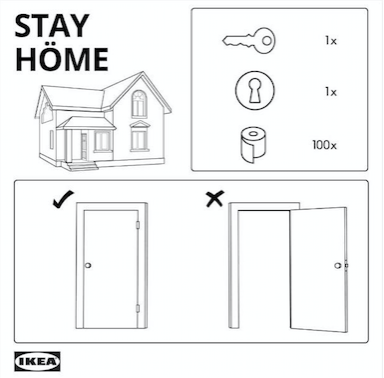 🏍 Actions sometimes carried out directly by employees, such as the " This morning a biker drove me to work " of the Biker mutual. And other actions in favor of the most vulnerable. The group's brands Casino invited vulnerable people to have them delivered free of charge, by setting up a toll-free number.
Whatever form of engagement you choose, it is not a question of doing "charity washing" but on the contrary of affirming a support in coherence with its original profession and its values. Bureau Veritas has chosen to support the #FranceRelance plan by helping its clients in priority areas. Worldwide Flight Services coordinates with other players in the aviation sector to massively deliver anti-COVID vaccines in 2021. Pôle Emploi supports job seekers during confinement with his videos "We are there for you!" ".
We also remember Burger King Delivery who provided cooking recipes to make whoppers at home. The brand has gone even further, recommending its customers to order the famous Big Mac de its red and yellow competitor, to support the French economy. 🍔
Finally, a striking example of commitment: the MAIF which decided to donate 100 million euros to its members because of the fall in the number of accidents, even if it means heckling its own economic model.
To carry these committed messages, some companies do not hesitate to use social platforms. New solidarities are thus emerging. John Lewis & Partners for example launched the platform "Your partners as soon as you need them", which allows users to book individual video appointments with experts in different fields (gardening, interior design, clothing style).
In 2021, the company is therefore part of a logic of reasoned and local consumption. Certain brands thus promote the circular economy (recycling system at Mr. Mustache, "second life" corners at Gemo, eco-friendly glasses at Alain Afflelou), when others claim Made in France products 🇫🇷 (3 Swiss, 1083, French chocolate, The French Brief become a company with a mission), or communicate on the limitation of their packaging and waste (Lego, Nestlé, April, etc). ♻️
✅ Trend # 4> Pamper the internal ????
2021 will prioritize internal communication. Indeed, many employees have mobilized in the service of the new actions of the company, and not only in the service of the business. These new events of mobilization were also the source of great pride. There are no small heroes within companies and it is not about to stop! 🏆
Information absorbs the attention of its recipients. This is why too much information creates a lack of attention.

Herbert simon
👏 It is now up to the company to thank its internal community by showing kindness. In 2020, employees had to deal with a difficult daily life, even precarious for some. How to reinvent the collaborative relationship when work is not just about working? An aridity that no longer leaves room for orality, the informal, this atmosphere that makes the magic of small and great moments in the life of a team. In this sense, certain groups have devoted all their energy to compensating or at least counterbalancing this daily work: video-conference deconfinement workshops for the managerial line of BPCE ; appointment editorial daily on the intranet with new formats such as podcast internal for AXA France.
It is a question of maintaining the link, strengthening our listening solutions, and proposing corrective measures in the face of the most difficult situations. After all, how can we call on employees to become ambassadors other than ensuring their well-being at work, such as teleworking? How to attract new talent otherwise? The label Great Place to Work still has a bright future ahead of it. ☺️
Finally, in 2021, companies want to be reassuring, particularly in terms of employment, like Waveeo which is committed to maintaining its jobs in France.
# Cheat sheet
> The 2021 attitude : be anchored in reality, stay true to yourself, stay positive in your attitude, focus on customer relations.
> The 2021 strategy : a strategy omnichannel, to conquer new territories of expression and new targets (TikTok, Instagram, Snapchat), distinguishing between medium conducive to shopping and customer relations, those intended to promote the brand image through related content.
> The media 2021 : the video for notoriety, the podcast for infiltration.
> The 2021 relays : ambassadors (happy customers and employees) and influencers.
> The 2021 tool : Teams Microsoft
Our word of encouragement !
Even if it is rarely considered as a pillar of core business, communication relies on in-depth work. This is the whole paradox of our profession: a shadow profession, yet the spearhead of change. During these major upheavals for our companies, who better than the communicators to report, to support and to animate these changes in 2021 ?!
💶 In times of crisis, the financial balances of companies often call for cuts in investments, including those in communication. However, can we really stop communicating in times of crisis? Who can afford to lag behind in an increasingly competitive environment? The risk is that you will have to over-invest tomorrow in order to simply hope to get closer to its initial position.
Because communication cannot be sacrificed on the altar of short-term profitability, the communicator of tomorrow is also - more prosaically - the one who will know how to preserve his budget and testify to the performances that his profession delivers for the development of the business. 👊
Join the Club We Are COM 🚀
Le Club We Are COM allows communication professionals to progress together during moments of sharing best practices only between peers, all sectors combined. Objective: an increase in collective skills in particular thanks to a workshop each month on concrete cases, responses to the major challenges of the COM, meetings with renowned experts, etc. Always exchanges in complete transparency and independence based on feedback: 0% self-promotion, 100% conviction.
1Kantar TGI
2source Kantar COVID-19 Barometer ** Period / wave
BrandZ Top 100 Most Valuable Global Brands 2020 study
32021_Media_Trends_and_Predictions___Report_EN