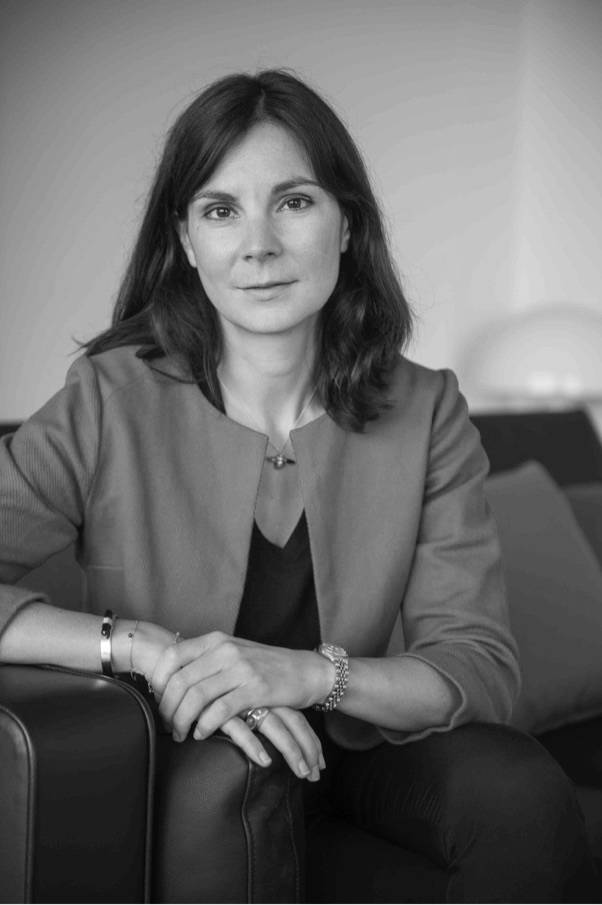 Director of Communication and Brand of RATP group and member of Club We Are COM, Anais Lancon lends itself to the game of an unprecedented interview with us. 4rdworld leader in urban transport, 🚇 present in 13 countries, the Ile-de-France transport company has grown a lot while retaining its DNA of being at the service of its many public.
Monday, December 14, the RATP in Île-de-France inaugurates the extension of the line 14 from the metro. For the occasion, Anaïs Lançon shares with us a little behind the scenes of this project and speaks to us above all about the daily life of the teams. RATP group communication: successes, issues and new challenges. Inspiration on the way ... Are you going up?
Hello Anaïs, what's going on on line 14?
It is the culmination of an exceptional project and the start of positive changes in the daily lives of many travelers. More than seven years of work to open the extension of line 14 to the north on Monday, December 14, 2020, a date not left to chance. 😉
With 5,8 km of dug tunnel and 4 new stations, Ile-de-France residents can get from Châtelet to Mairie de Saint Ouen in 15 minutes. Beyond the technical prowess of this automatic metro, the longest in France, this extension represents a real plus for travelers because it will considerably relieve congestion on line 13 (-25% of ridership). 🙌
Regarding the organization of this major event for RATP, it was hectic due to the context. With many health constraints, we had to be agile so that this inauguration, which brings together many major institutional players, can take place under the best possible conditions. The stakes were colossal: long-standing commitment of the project teams, materialization of the network of Grand Paris, showcase of the RATP group's know-how in network automation, and above all a saving of time and comfort for Ile-de-France residents.
Le communication plan was up to the task with a campaign average launched D-7, in stations and on Social networks.
We have also produced reports to show behind the scenes technology as well as the benefits for travelers, especially in collaboration with the media Brut... 💪
We look forward to taking advantage of this extension. Can you share with us your definition of local communication?
Proximity communication is for me communication that emanates directly from the field and from the experience of the public you want to address. This is the condition for communication that speaks "true". Once this essential condition is fulfilled, all forms or tones of expression are possible. 📢
What do you think of statements of purpose: are all brands right?
😷 Indeed 2020, a dramatic and exceptional year from all points of view, which also showed the strength and performance of public services and public service companies. The RATP has never stopped during confinement to allow other essential functions to respond present.
But the RATP group is not confined to our urban transport networks. The uniqueness of our Group is that it extends to many other areas of expertise - from new mobility to real estate - in France and internationally. The raison d'être allows us to put into perspective all the activities of this hundred-year-old company so innovative.
More the primary interest of the raison d'être lies in its approach and in the dialogue it establishes.
The role of the communicators is to support the formulation by all the stakeholders of the company. Then once the raison d'être is defined, it becomes a tremendous decision aid: is this action faithful to the company's raison d'être or is it beside it? This reading key guides strategic choices and creates readability by internal as external.
During the crisis, what internal communication did you put in place to explain and mobilize RATP employees, while paradoxically your customers used your transport much less?
The first confinement was particularly the subject of intense internal communication. Its main challenge was to explain the health measures deployed for the safety of employees, who continued to maintain the service in the field despite the surrounding anxiety-provoking climate. For this we have relying on transparency and rhythmic dissemination of information. Concretely, this has resulted in particular in:
1. A daily crisis unit for general management,
2. A weekly briefing via Cisco WebEx for top management,
3. Daily informative communication for all employees
In addition, we have also used a lot of external communication to promote internal: highlight our everyday heroes who deserved to be highlighted for their unwavering commitment to the period.
And precisely on the external communication side: what was your main challenge to reassure your travelers?
First challenge: be audible among the multiplication of transmitters and speeches with the aim of maintaining contact with our customers.
We bet on a " Travel pact »To make everyone aware of the health measures and the respective commitments to be deployed. To travelers the good wearing of the mask, to the RATP of the multiplied measures of cleanliness and reception: we have doubled our budget cleanliness! More'a million stickers recalling barrier gestures were thus installed in a few weeks on the entire Paris region network.
On the media side, we made very regular updates and produced reports and illustrative images on the actions put in place in the field in order to supply them in a period when it was very difficult for them to move around the field. Finally, we redoubled network publications social both on the health crisis and on positive communication with poetry, sports lessons with our top athletes and even games to occupy the children. All this to keep in touch with our travelers.
After the first confinement, we measured the impact of our communication actions through a barometer. ¾ of Ile-de-France residents believe that RATP has done what is necessary to guarantee the good safety of its employees and customers. Communication therefore played an essential role in the management of the crisis.
What has this health crisis accelerated in the daily life of communicators?
Today more than ever, the role of the communicator is inseparable from the crisis management. The communicator positions himself as a real watchman of his company. Faced with the obesity info of Social networks and the rise of fake news, we must never relax our vigilance.
We can no longer trust the images and writings, now edited and relayed at high speed. For this, an "anti-fake news" unit has been organized in my teams to manage this crisis. Goal : spot emerging fake news to put out the fire immediately before embrace. Speed ​​of reaction is more essential than ever.
And then, of course, the crisis taught us all about the resilience and adaptability of our communication plans ...
« Tomorrow Is the brand new RATP platform. How is this a declaration of love for Ile-de-France residents?
We had postponed its launch because of the context; but in the end the biases of this news platform brands have proven to be even fairer in the light of this exceptional crisis.
The idea is to put people back at the heart of our concept of service. The launch campaign aimed to send a message to Ile-de-France residents: we love them and we are there for them. All in a posture of sincere humility. We want them to know that - while we're not perfect at 12 million trips a day - we are always working to improve ourselves, to improve theclient experience.
Digital communities are places of sharing and mutual support
And how does it all materialize? Have your graphic, iconographic and semantic codes evolved?
Yes, our expressions are meant to be simpler. And for that I want to say thank you to our agency Havas Paris, a long-time partner. They were able to embody the movement operated by the RATP through this new approach.
The tone is authentic and direct. The new signature "See you tomorrow" symbolizes our daily proximity. The handwritten typography seems drawn with the tip of the finger. The iconography seems "taken on the spot", reflecting real moments. Finally, we are releasing the "jade green" color range, emblematic of the RATP brand, by expanding our range with complementary colors.
🎨 This new brand platform opens up a much more creative field of expression. We have not finished surprising you!
You already surprise us on social networks. How are you organized?
Our ecosystem digital aims for proximity and conversation with our customers BtoB as B to C. It is therefore a real daily challenge. For Twitter alone, we feed 24 line accounts in addition to the corporate communication or customer service. In the end, we have more than a million subscribers to our social accounts. 📱
This animation is the result of a great synergy between the Communication team, the Customer Service team and the one in charge of Passenger Information because we relay both traffic information and passenger information. contents brand.
We also carry out social media activations. Our latest project is " The post calendar »On Instagram, Facebook story and Twitter. As the holidays approach, we wanted to give the floor to cultural players in the Ile-de-France region. We ask them what their wishes are for 2021. The communities digital They are also places of sharing and mutual aid that they must know how to seize in order to constantly strengthen this link between our audiences.
More generally, what advice would you give to communication students to best prepare for their professional integration?
You have to get out of theory, dare to question and always analyze! A communicator should never be afraid to ask questions, including those that annoy ... With experience we realize thata question that may seem elementary does not necessarily have an obvious answer ...
In addition, the strength of a communicator is to be pragmatic to synthesize and transmit. He must know how to mix communication and psychology in order to put himself in the concrete place of target audiences. You have to know how to use opinion studies and avoid the "pifometer"! 📊
Finally, do you have great pride in your life as a communicator to share with us?
To tell the truth I was not intended for this profession, having followed a legal training in social law. Also, my pride would lie more in having embarked on the human adventure of Communication, to have been able to meet demanding professional challenges which have been so many personal challenges. 🙏
3 things to know about Anaïs:
> Its media : the application " Morning News »Du Monde, the perfect combination of practical digital and intelligent content.
> His inspirations : our great contemporary scientists like Hubert Reeves ou Etienne Klein who manage to popularize their knowledge. Scientists gifted with the genius of communication.
> His cult advertisements : the spot " You have the chic ticket, you have the shock ticket "Of the RATP in 1981. Then ten years later the tautological slogan" 100% of the winners tried their luck "To FDJ. And in a more BtoB exercise, each year the hilarious wishes of the Publicis group.
Join the Club We Are COM 🚀
Le Club We Are COM allows communication professionals to progress together during moments of sharing best practices only between peers, all sectors combined. Objective: an increase in collective skills in particular thanks to a workshop each month on concrete cases, responses to the major challenges of the COM, meetings with renowned experts, etc. Always exchanges in complete transparency and independence based on feedback: 0% self-promotion, 100% conviction.