The job of Press Relations requires the use of very specific techniques. The Press Relations Consultant is also an increasingly recognized player in the company strategy. He notably plays an important role with the Marketing and Communication Director. His mission ? Actively participate in the valuation of the company through its relational role with the various public. Today, we talk more about PR Consultant thanPress officer. And since it is no longer possible to practice this profession without talking about digitizing, we speak more readily of RP / Digital Consultant. 🙌
🛠 Press Relations: a specialist job
It is not enough to be kind, pleasant and diplomatic to be successful in this profession (although these qualities are always appreciated). In reality, doing Press Relations is a structured, rigorous and delicate exercise, calling on several concepts, skills, tools and skills. 😀
The job is not just about writing press releases and issuing reminders. It requires real reflection, a strategic mind, a 360 ° consulting approach: you have to be able to tackle a problem in all its facets. Thus, the challenge of the profession is to succeed in reaching an identified target on different types of media. (ex: the medias traditional and digital, Social networks, Blogs… by telling a story that connects and a relationship that engages in conversation.
One might think that the job of Press Attaché is within everyone's reach, but it is not. It is above all a profession of expertise. Being a press consultant is much more than a simple relational activity, it is a job that requires real skills and a spirit of analysis. Many skills are therefore required to be successful in this field. Some have them naturally, others have to work more. Motivation, rigor and daring are among the essential qualities to develop. 🤓
📲 Press Relations in the digital age
Press Relations are, like many professions, concerned by the digital transformation of companies and our society. Today, digital is reinventing the profession and revealing new communication practices and tactics as well as new players: bloggers, influencers, ambassadors. In short: more targets, more distribution channels, more techniques for communicating and disseminating messages to the right target. 📈
It is therefore essential to clearly define your objectives and to understand the expectations of your targets. Build a contents excellence is a major issue for brands and a key success factor in differentiating themselves. This implies keeping yourself constantly informed on the subjects that you have to deal with. The success of a draw up a directly depends on the production of attractive, impactful, active and engaging content that will be shared. By offering qualitative content, the brand's credibility and expertise increase. An attachment is created with the reader! Knowing how to write is therefore the first guarantee of success for the Press Consultant.
Excellence cannot be improvised, it becomes quite an art to do PR today! The diploma does not make the artist and the experience completes the vocation. The universe chosen by the Consultant will also depend on his affinities and his personality. Two types of fields are available to communicators who wish to embark on PR: B2B Zone (business to business) and B2C (business-to-consumer).
✅ How to capture the attention of its targets?
Here are 7 tips to capture the attention of journalists, bloggers and influencers in the digital age 🙏
A hook that makes you want to read more. As with a good cake, you have to start with the right ingredients.
A great story: observe, share, find a promising theme in which we can identify.
Be concise: more than 50% of messages are viewed on smartphones. The subject line of the email should be readable at a glance, even on a small screen. The limit not to be exceeded: 50 characters, spaces included. Rather, a really effective object will be between 28 and 39 signs.
Play on the emotional fiber and the visual.
Ask questions to create the exchange.
Keep it short and concise: an English acronym to remember: KISS: Keep It Short & Simple.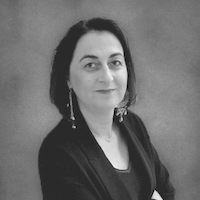 Expert in Press Relations and E-Press Relations – Author of "Press Relations in the digital age: from influencers to ambassadors" and guest of the We Are COM team.