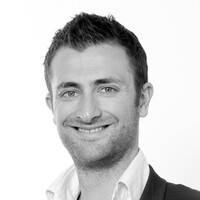 The team We Are COM conducted a warm interview with liebig, the giant of soup. Francois Baldo, Marketing group leader of GBfoods France, reveals the communication strategy, in the service of the raison d'être, of the favorite brand of soup of the French. A few minutes is the time you need to read this article, but also the time needed to heat their ready-to-eat vegetables! 🍽
🤓 Hello François and welcome to We Are COM! To start off and warm up your brain, what is your definition of communication?
I would say that communication is simply the art of getting a message across, in the most understandable way possible, in the right place at the right time. It is essential for a Brand de communicate on what she offers. All this while focusing on the very specific needs of its consumers. Knowing your recipients is the first key step in developing a contents adapted. It is only once this analysis has been duly carried out that it is possible to produce a powerful message, which will be broadcast on the appropriate channel.
In 2019, you launched the campaign " Thank you for growing our soups », To thank the French for complaining. 🙏 It is quite original to draw inspiration from negative opinions rather than pass over them in silence. You dared to take the opposite view, has this new tactic paid off? Tell us more about this humble, innovative and interactive strategy!
Indeed, we have reinvented the way we communicate with this the countryside to say the least innovative. This approach is not common, especially in the very specific agro-food sector. The platform " Thank you for growing our soups ", In reality only represents the second stage of a more ambitious plan.
Let me explain ! Soup is generally a product very popular with the French: 95% of households consume it - of which 6 out of 10 are ready to eat. However, in recent years our industry has suffered from a decline in consumer interest. Even if the soup remains a basic that works, the ready-to-eat was no longer popular. There is a certain mistrust of industrial products, particularly linked to the turbulence that has plagued the food industry. Consumers are asking more and more about the ingredients in their food, and this is obviously a good thing. The emergence of home-made foods has also prompted consumers to turn away from ready-made meals. This is explained by the multiplication of cooking shows or the democratization of household equipment. A number ? In the space of 10 years, our sector has suffered a penetration loss of 10 points.
Our response was first to go out and meet our consumers. We needed to understand them in order to respond, in the most targeted way, to their changing needs. First, we reviewed our recipes. All have always been colorant, flavor enhancer and preservative free, but we've gone further by dramatically reducing our ingredient lists. Today we are proud to be able to say that almost all of our recipes are made from 100% natural ingredients (and it won't stop there!). The next step was to increase our made in France and organic offers, in which we are now the leader.
How to communicate these changes to consumers? 📢 Is this "raison d'être" strategy destined to be renewed?
It was obvious to us that the opinion of our consumers was a starting point. Their comments were the backdrop to our advertising campaigns. It was only afterwards that the creation of the platform " Thank you for growing our soups ", Where we simply thank the people who were able to help us in this transformation. This questioning has proven to be conclusive for us and for consumers: according to the Millward Brown institute, this campaign is in the TOP 3 for the last few years! We are now fortunate to have joined the circle of iconic brands, which only 3% of brands manage to achieve.
Regarding the renewal of this platform, I would rather answer… "no". In view of its success you will surely ask me why? The answer is very simple. With this program we have publicly assumed the criticism to initiate our questioning and affirm our transformation. This could not be the subject of a long-term speech. This is why we recently developed a new platform, " the taste of confidence To convince consumers who still have doubts about our products. We built it on the same principle of transparency and sincerity, giving it more height by taking up questions about food in general. The first feedback is very positive, this confirms our choice of the strategy employed.
Today, the main thing for us remains to keep this privileged contact with our consumers. We still wish to take into account any fears they might have. Our watchword remains absolute transparency.
For several years now, Liebig has diversified (range for children in partnership with Bel, French range, natural range, organic range, etc.). 🍲 How do you communicate around so many renewals?
It is true that our range is very varied, today offering 68 recipes. We have the particularity of having a very large panel of targets, all of which have different expectations. 9 million households regularly consume our soups and we must live up to their trust. This can be summed up fairly well in our raison d'être: to make Liebig a daily ally for the French, by offering them healthy, tasty and practical meals… This is why our communication is built in this direction. Our role is to facilitate access to vegetables and, to achieve this, it is essential that our recipes provide pleasure and gluttony. We want to be both a guarantee of nutritional quality, but also a guarantee of taste quality.
♻️ Apart from the nutritional commitment that you offer consumers, do you also keep environmental and social commitments? How is your CSR communication ?
We have made several commitments, both environmentally and societally.
On the first lever, we strive to produce in an ever more responsible manner. This will operates at different levels. First of all, on the choice of our raw materials. We have set up a partnership with more than 160 farmers on the vegetables most used in our recipes, such as carrots or pumpkins, guaranteeing their quality. For example, our carrots are delivered fresh every day. To achieve this, we proceed to a production in geographical rotation, according to the seasons. We have also developed our commitment to products from organic farming, with an organic transition twice as high as the rest of the market. In 2017, we went even further by developing our 100% French vegetable range, which today concerns 25% of our production, compared to 5% three years ago. Our ambition: to exceed 50% within 5 years!
Our commitment then goes through the modernization of our unique production workshop located in Le Pontet, near Avignon. This has, among other things, enabled us to halve our water consumption. We have also innovated by establishing a partnership with the agglomeration of Avignon to recover the green steam generated by the incineration of its waste to supply our boilers. Results ? 75% reduction in our CO2 emissions!
Finally, the societal commitment of which we are most proud is obviously our partnership with Eating the Heart. Our products, both healthy and practical, are highly acclaimed by their beneficiaries. It is therefore quite naturally that the association contacted us. Today we donated over 348 liters of soup. This partnership is one way to educate buyers, with offers such as " a product purchased, a soup offered at Restos du Cœur », But also our employees, encouraged to give of their time, as during the national collection on the weekend of March 5.
🙌 In your opinion, should all retail brands be humble? To renew the dialogue with the consumer by questioning his raison d'être and the achievement of responsible commitments?
Obviously! Consumers today have the possibility of expressing themselves more and more easily on Social networks and other platforms website. It has never been easier to review a product. It is therefore essential to hear their opinions. The best performances undoubtedly result from a strong understanding of consumption practices and their evolutions. Take the consumption of salt as an example: the palate of the French has evolved over the past few years, constantly seeking less salty products. We have thus been able to reduce the salt content in order to adapt to this new demand. It is essential for brands to closely follow this kind of change.
Showing humility for a business is no easy task, yet it is essential. I am convinced that the raison d'être of food brands is above all to meet a need: its strength therefore depends only on the goodwill of consumers!
Finally, with regard to responsible engagement, it is in our power to change things, to transform the current economic model. This would be based, in my opinion, on a tripartite exchange involving distributors, brands and consumers for the benefit of causes or associations. If each of these entities takes responsibility, the results can only be exceptional. This is what we see in our solidarity mechanism for the benefit of Restos du cœur: it benefits those who need it. It's time to take an interest in the environment, sustainable solutions and solidarity action!
What are the specificities that apply to the communication of a major food industry brand like yours? 🤔
Our communication challenge lies above all in the personalization of content, to be ever closer to our consumers. We are governed by strict rules defined by institutions like the DGCCRF (Directorate General for Competition, Consumption and Fraud Control) or theARPP (Professional Advertising Regulatory Authority). Rules that apply to all food products (places of production, origins of raw materials, health hazards, etc.)
In terms of seasonality, this represents a key issue. Culturally, the soup is eaten in winter, certainly because its consumption comforts when it is cold. However, this habit can be erased for the benefit of a use or a need. During the first confinement, the consumption of our soups exploded, while the season was over and the spring was rather mild.
This can be explained by the search for practical solutions during this complex period: compulsory home catering, more mouths to feed in households, and for many a reduction in the time spent cooking to take care of the household (duty of children, etc.) The French had to find solutions. They have thus rediscovered the practicality of our products. Just as distributors had to manage specific supplies, we also had to adapt, restarting production. A challenge that the brand has taken up.
With "eat better", we have seen a strong increase in "home-made" products. We imagine that the recent confinements must have increased this phenomenon. ✅ So how do you adapt and what will your next challenges be?
It is true that this year was very special. Even if home-made is on the rise, many French people coming out of confinement have felt the need to take time for themselves, for their loved ones and for their entertainment. The raison d'être of the Liebig brand is to support the French in their daily lives. A homemade soup takes an average of 40 minutes, while ours take only 3 minutes to heat up. Homemade is not against eating ready-to-eat soups. These two practices are most often complementary.
Our main challenge tomorrow is to always remain able to meet the needs of consumers, to continue our work of reinsurance vis-à-vis them. For this we will have to continue our commitment to the quality of our products and adapt our communication to this.
🎓 Finally, do you have any advice for young communicators?
Remember that the consumer is always right! Whatever the product or the brand, we need it. Have we heard and understood his needs? It is only on this condition that the communication will succeed in delivering a coherent message.
Also pay attention to creativity. It is appropriate in our sector, but in no case should take precedence over the fundamental message. Remembering a good advertisement without remembering the issuing brand, that is the real risk! The raison d'être of a company is to set up a unique story in order to offer its customers a special promise. The idea should not be an end in itself. The essence of our job is the relationship that we manage to create and nurture with our targets.
Some figures for the road?
13: the number of new recipes in 2020
97%: this is the proportion of products rated good and excellent on Yucca
348: the number of liters of soup offered to Restos du Cœur