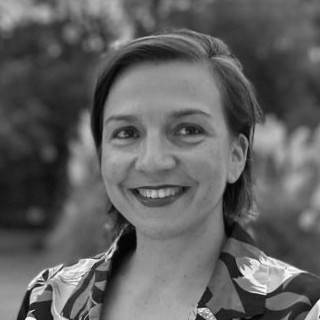 Get on board now with the team We Are COM. ✈️ Our destination? Communication B2B Zone. Our captain? Valerie Marchand Battard, head of corporate communication of Worldwide Flight Service (WFS), one of the world leaders in airport assistance and number 1 in freight assistance. Present in more than 170 airports, covering 20 countries, the multinational has 22.200 employees serving 270 airlines and their passengers around the world. 🙌 Valérie, member of Club We Are COM, presents the cockpit of a communications department entering a turbulent zone. Immediate take-off! 💥
???? Hello Valérie, we are delighted with this exchange between communicators. To begin with, what is your definition of multicultural communication?
Multicultural communication is not just a simple translation or a language switch. It consists more of a total immersion in another culture, responding to approaches that differ from ours. The stakes are therefore constantly to be reassessed if you want communication that rings true.
When I was younger, I had the chance to travel a lot and this probably allowed me to understand these cultural differences. I also practiced for two years in the United States. Let us take the latter as an example: in North America, culture turns out to be little like ours; being very strongly result-oriented, valuing autonomy and taking initiatives. It is essential to get a glimpse of the cultural aspects specific to each nation. Another illustration: Asia. There, modesty and listening are essential values ​​while the expression of emotions is not common. Conversely, we Latins overuse these expressions. It is a practice of more body language. It is therefore unthinkable to develop a communication strategy global, without taking into account the local specificities of the major regions of the world. So how do you do it? In my opinion, one cannot precisely grasp each singular aspect, specific to such or such a culture. It is therefore necessary for "global" communicators to rely on "local" relays., to take their feedback into account very regularly.
The stakes are constantly to be reassessed if you want communication that rings true
🛩 What internal communication system have you put in place to support the 22 WFS employees in the face of the turbulence in the sector?
We have seen this crisis to take shape somewhat, without being prepared for it. Our presence in Asia allowed us to feel the beginnings of it, however like everyone else we had to dive in and swim.
Regarding theinternal, we have kept the same communication process as before, while optimizing it. We had to show more rigor and more interactions, presence: newsletter, intranet, on-site display, etc.
The health crisis has accelerated the arrival of new tools digital. I am thinking in particular of Microsoft Teams. Today, how could we do without it? This solution facilitates internal communication, promoting dialogue and maintaining the link. The important thing in these interactions is to supervise the interventions and to favor a culture of proximity between the teams. The communicator must encourage and help this speaking.
Note that the challenge is exacerbated when it comes to internal communication with employees in the field, without a computer or professional smartphone. To answer, we have greatly increased the display in the premises and encouraged managers to communicate messages on a regular basis corporate to their teams. This cascade of information is essential. It is therefore essential to equip managers with all the useful tools to help them in their role of relay and thus facilitate this sharing of information; especially in this uncertain period.
😷 WFS teams mobilized to ship the masks and then the vaccines around the world. Externally, how did you promote the usefulness and know-how of your company, which is unknown to the general public?
What does this crisis reveal about us, each company, each collective? For WFS, we had to be reactive and constantly adapt to changing issues. We mainly had to focus on two major aspects.
On the one hand, the subject of supplying masks has clearly highlighted the essential nature of logistics and all of its businesses. Between airports and airlines, it was important to promote and promote our activities in airport services - the jobs and companies concerned - with the public authorities in each country; and to a lesser extent, public.
On the other hand, the crisis has highlighted the importance of collaboration between all actors. We have worked in a spirit of cooperation with our partners and sometimes our competitors. To promote our sector as well as to provide airlifts, it was essential to stand together.
the crisis has highlighted the importance of collaboration between all actors
🔝 What has this crisis accelerated in the daily life of your Corporate communication team?
Even if the exchanges within our team were already very rich, the events of 2020 have allowed a definite improvement. As information sharing is essential to be efficient and responsive despite physical distancing, team meetings have intensified.
???? How is the communication organization of such an international group?
This will not surprise the readers of We Are COM: we are a small team of communicators. We rely on a network ofambassadors - regional, country or site managers - whose job is not communication but who are always proud to share their successes. The flow of information is both top-down and bottom-up. It is essential for us to have feedback from the field to take the pulse of the teams and the activity. In addition, we also participate in meetings of other functional or operational departments, which allows us to have a good overview of the challenges of each country or function.
I note that the crisis we are going through has reinforced the essential role of the Communication function in the company.
👀 What is your monitoring system, your parent brand (WFS) and your regional brands (BWFS in India for example)?
Our monitoring solution is Meltwater. The tool allows you to monitor the citations of our brands on the Web and social networks in multi-languages, to edit a complete dashboard as well as press reviews daily.
In addition, we also use an English firm of lawyers specializing in intellectual property, which keeps a close eye on our brands around the world.
(I.e. You are a B2B expert. What is the recipe for effective Business to Business communication?
Here too, the key word remains proximity. It is essential to maintain and cultivate close customer proximity, with regular exchanges. These exchanges allow a constant readjustment of our services to always improve us. Communication is then a facilitator of this proximity. It is also important to stay in touch with your internal network and even more generally with your ecosystem.
We see today that the borders between BtoB and B to C are not so airtight as they used to be.
🙏 In internal communication, how do you cultivate belonging to WFS and brand ownership of your customers - the airlines - for an optimal traveler experience?
We mainly have two activities within WFS: air freight assistance and ground assistance at airports.
On the one hand we value the experience and expertise of our freight assistance professionals, our historical activity, who are at the service of our customers on a daily basis.
On the other hand we promote the ground assistance professions: passenger support, baggage handling, runway assistance, etc. This communication turns out to be more complex because it is sometimes BtoBtoC. Indeed, some teams are divided in their feeling of belonging to WFS, and the need to endorse the colors of a WFS customer airline.
This crisis has demonstrated our agility, our ability to adapt, essential assets to get through this period
✅ More generally, what advice would you give to young communication professionals to meet the challenges of our increasingly demanding jobs?
Be curious and stay curious. Have the desire to discover and understand, do not be afraid to open your horizons because all experiences are good to take.
A good communicator should not remain stuck in his certainties. We must constantly question ourselves to optimize our systems, adapt our communications, etc. With increasingly immediate visibility, communicators must show themselves to be meticulous.
Finally, dare! Dare to speak up and offer a different vision. In France, the corporate culture remains very hierarchical but there are always ways to manage to express your ideas. Never miss an opportunity to shake things up. At worst, what would you risk? A "no" ... so what?
3 things to know about Valérie:
His mantra . " Success is something you attract by the person you become Jim Rohn
His passions : trips, real ones like escapes through photography or gastronomy.
His favorite ads : "A successful ad is an ad that we remember as much for the brand as for the spot," she says. Valérie was particularly touched by the images of the Lacoste campaign " Life is a beautiful sports », Combining magic and emotion.
Join the Club We Are COM 🚀
Le Club We Are COM allows communication professionals to progress together during moments of sharing best practices only between peers, all sectors combined. Objective: an increase in collective skills in particular thanks to a workshop each month on concrete cases, responses to the major challenges of the COM, meetings with renowned experts, etc. Always exchanges in complete transparency and independence based on feedback: 0% self-promotion, 100% conviction.