In our communication skills, training is essential. Each professional must be his own coach. 💪 Do not wait to be summoned to training by our boss to use our Personal Training Account (CPF), read professional books, follow medias, sites ou Blogs specialized, register for training or exchange with other communicators through professional clubs ... Thanks to self-training, let's become communication pros! ????
Pauline Simard, follower of self-improvement, delivers her vision to the team We Are COM. So how do you adapt to changes in the profession? Follow these 8 steps to better train yourself, to evolve and not to be stuck on what you have learned. A lesson in personal and professional development. Shall we get started? 🙏
1 - ✅ LIST WHAT YOU WANT AND LIKE TO DO
Take it in stages. First, list what you like to do versus what you can do. Because yes, it is possible to be competent for tasks that you do not like!
List your professional experiences, whatever they may be: internship, apprenticeship contract, student job, VIE ... Remember what these last brought to you, but also what you brought to the company. Then list your skills: what areas do I master, what are my strengths and weaknesses? Define your areas of interest, what excites you: what are your favorite sports and activities, and why?
Finally, write down the topics you would like to learn more about, as well as the skills you would like to improve. All of this will give you an overview of what you want to do, and therefore what you need to learn!
2 - 👊 AFFIRM YOUR VALUES AND COMMITMENTS
It is important to achieve fulfillment on a daily basis, for this it is essential to give meaning to what you do. Communication and creative professions are generally passionate professions. The choice of this sector stems from our appetites and our human qualities. Communication professions are not just about "job titles". So, assert your values ​​and your commitments. This will allow you to instinctively determine your future training.
3 - 🔍 LEARN ABOUT THE MOST SUITABLE TRAINING
Once this personal clarification has been made, it is time to take action: question yourself, get information, in short move forward! Indeed, there are many ways to train.
First of all, as an employee you can benefit from the Professional Training Account (CPF). You and your employer contribute monthly for this and can therefore benefit from it at any time. The user manual ? Create an account in a few seconds on moncompteformation.gouv.fr. This will give you access to a training catalog provided : online or face-to-face, part-time or full-time, partial or total support for your CPF, etc.
It can also be useful to do a Google search by key words, in order to discover and compare the different training organizations. In general, opinions guide the final decision quite well.
Finally, today there are many ways to monitor communication:
4 - 🔝 TRAINING TO DEVELOP SKILLS
We are now getting down to business! Regular training remains essential to our professional development, it creates hitherto unthinkable opportunities. The training offers you the opportunity to develop and / or strengthen your skills. Above all, don't be afraid to ask questions and have a go!
5 - 📢 COMMUNICATE WITH OTHER EPXERTS
Update your LinkedIn profile and reactivate your network. Nowadays, it is important to have a minimum professional presence on Social networks. Join discussion groups on LinkedIn, Clubhouse or Facebook that are related to your area of ​​expertise or to a sector that interests you and in which you want to evolve. Indeed, you will be able to meet professionals, ask your questions, explain your motivation and understand how the ecosystem of this sector works. You can also participate in webinars and networking sessions, organized by the Chambers of Commerce, Business France or the platform Business of Purposes (Bop).
6 - 🏆 CREATE AND MAINTAIN YOUR PERSONAL BRANDING
Le personal branding is a way of enhancing their personal training actions. Start by defining what you want to express, share, convey, in other words your editorial slant personal. It is always interesting to present your vision, your background, your achievements through professional social networks and other platforms. In short, be readable! You can even create your own site using tools like Wix ou S.
7 - 💬 SHARE CONTENT REGULARLY
Exchange is essential in the communication sector. Share regularly what you do, the training you follow, what you have learned ... This will allow you to keep in touch with your network: publications Linkedin, email ... By being proactive, you stay "in the circuit" ! And above all, be consistent with yourself and your editorial line, over the long term!
8 - 🍾 PERSEVERER & CHALLENGE
Courage, tenacity and benevolence are the keys to success. Always keep this in mind! Be determined while remaining patient: it is essential to put intention in what you achieve and in what you seek to achieve. At the same time, you have to know how to take risks. Dare, take the plunge and get out of your comfort zone! If necessary, do not hesitate to review the basics and fundamentals of communication. It is essential never to underestimate your learning abilities.
Self-training at a glance? ⏳
It is essential to constantly show curiosity, it is the engine of successful communicators. At any age, train and reform, it is never too late to gain skills. 🚀 And if all the arguments of the We Are COM team were not enough to convince you, here are two inspiring quotes from communications directors.
Above all, be curious and feed your curiosity by varying your professional experiences because there are many very different dimensions in communication. Do not hesitate to do something else because this something else will always nourish the reflection.

Mirna Cieniewicz, DirCOM Corporate and Public Affairs of the Beneteau Group
We are all actors in our professional future. What is written on the job description is not fixed: it is up to us to propose and do things that had not been imagined. Exciting, isn't it?

Laetitia Olivier, Ex-DirCOM and Sustainable Development of the FDJ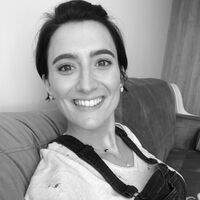 Communicating and adept at self-improvement