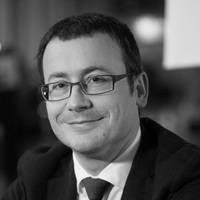 What? Peugeot , the Frenchy automotive giant has changed its logo ? 🦁 It didn't take more to do the buzz and intrigue the team We Are COM ! This bicentennial brand, anchored in our historical heritage, maintains a very specific link with France, its original cradle. 🇫🇷 The company's saga never ceases to amaze us. What is behind this new brand identity?
Thierry lonziano, Peugeot Marketing and Communication Director, agreed to satisfy our curiosity. Spotlight on this innovative brand strategy. 🚨 Come on, let's turn on the ignition!
???? Hello Thierry, thank you for telling us more about the new Peugeot brand identity. First of all, could you give us your definition of brand communication?
I would say that a brand's communication is above all the expression of its values ​​and its mission to the public. It is indeed necessary to clearly express who we are and what promise we offer. This fundamental expression is then deployed over a wide range of territories. For example, every day when we leave our home, we are faced with Peugeot vehicles, and this constitutes a first area of ​​expression! Our customers, who place their trust in our brand, are also communication relays, asambassadors. Of course, the brand is also expressed through medias, public relations, etc.
The communicator must above all ensure that the positioning of his brand is understood and that the message he delivers is clear and readable. At Peugeot, our mission is to convey an image of a high-end and inventive generalist manufacturer, integrating solutions that are both technological and ecological. And we try to do it as consistently as possible.
I would say that a brand's communication is above all the expression of its values ​​and its mission to the public
(I.e. The lion remains your emblem. In your new logo, it borrows more elegance, enthroned in the center of a coat of arms. It also looks like the logo of the 60s. Could you tell us more about the underside of this retro evolution? What does this logo symbolize in your story?
Peugeot is a company that is celebrating its 210th anniversary today, making it the world's oldest automobile brand. We have a powerful heritage and we are proud of it! There is even a Peugeot museum, in Sochaux, exhibiting this spectacular entrepreneurial epic. Peugeot's strength lies in its ability to constantly reinvent itself, each era has known how to innovate in its own way.
Since 1858 our emblem has been the lion, symbol of strength and reliability. However, this 11rdrepresentation of the king of the jungle is more assertive and modern. The lion adapts to its territory just as our brand does in the era of digital. Our logo has been designed (digitally) in such a way as to live both in offline that online and. It bridges the gap between our past heritage and the future into which we are planning, with this desire to move upmarket while committing to a necessary energy transition. Thus, the evolution of our logo accompanies a change of brand territory. and responds to our desire to be always more present and more readable.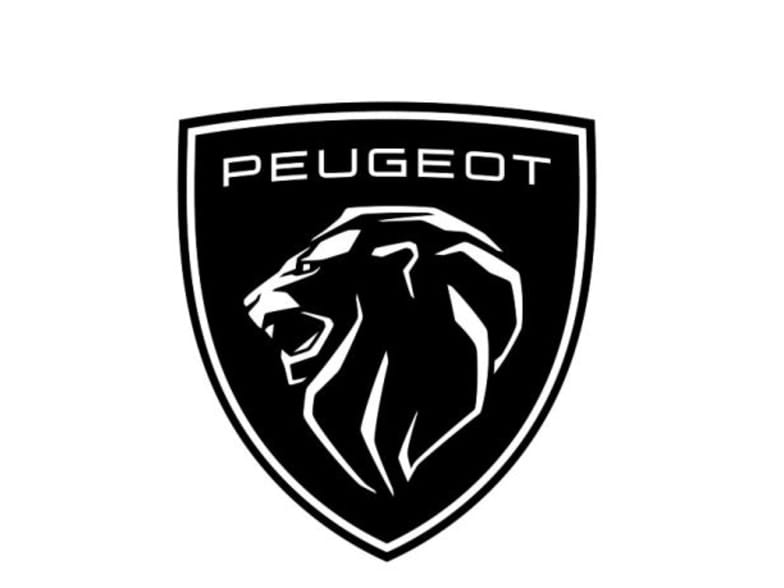 🎯 Do you plan a specific application of this new brand identity? Is it intended for a particular concept or will it be generalized to all of your communications?
Everything changed on February 25, the day of the reveal! The logo was only the tip of the iceberg. In reality, it is all of our communications that is transformed: new graphical charter, new territories of application, modernized typography, modified color territories, etc. For digital, it was enough for us to press the button: we have indeed put online a whole new website internet, innovative both on the customer journey and on thebrand experience. Consumers are now able to customize and control their vehicle from their sofa. Once again, it is essential to adapt to the times: that of digital natives.
Regarding retail - points of sale and concessions - changes will obviously require more time to be implemented. By the end of December 2021, all of our points of sale in France and Europe will embody our new brand identity. While for the rest of the world, we will have to wait until 2023. As for our products, the new graphic charter is being rolled out gradually. In a vehicle, the logo is not only on the hood, it is present on a multitude of small parts. The transition is therefore gradual.
It is essential to adapt to the times: that of digital natives
🚗 Behind this graphic change of brand identity, are your products also changing?
The graphic change reflects two key issues for our brand. On the one hand our move upmarket, on the other hand the electrification of our products in order to tend towards increasingly responsible offers. For more than 10 years, we have been working on improving our vehicles, based on technical quality, exterior and interior design. The latter notably benefited from i-cockpit technology, thus offering users a 100% digital experience in a vehicle. We have also worked on ergonomics, intuitiveness and driving pleasure. One of our latest developments? Dashboard data is now projected in 3D. Over the past 6 years, we have achieved the feat of winning the award for the best car in Europe 3 times. This crowned the success of our efforts and our strategy.
Regarding our responsible commitment, the main objective lies in the electrification of our models. We are also the brand that sold the most electric vehicles in France in January 2021. Today 80% of our products are responsible: electric or thermal. The novelty in the customer experience is the "power of choice". Thanks to our multi-energy platform, consumers can choose the engine that suits them, regardless of the model chosen. We always want to strive for more readability, simplicity and democratization in the act of purchasing a vehicle.
The novelty in the customer experience is the "power of choice"
???? What excites you the most about your job? Do you have to be an automobile enthusiast to become Peugeot's Marketing and Communication Director?
More than the car itself, what really fascinates me is the whole automotive world and all that it represents. A car is above all a means of freedom. Our sector is very emotional. To develop a product turned towards values ​​of utility, technology and aesthetics at the same time, it is necessary to appeal to many passions and many know-how. The constantly changing automotive world surrounds itself with all kinds of skills - research and development, production, marketing, communication, sales, etc. - all, thus constituting a value chain. My daily motivation? Remind me that each of us is a contributor to this adventure.
👀 Paul Rand, famous American graphic designer, affirmed " Design is the silent ambassador of your brand ". The designs of your cars are almost even stronger than your visual identity. Do you share his vision?
I do not agree… On the contrary, design represents a talkative and very visible ambassador. He is the face of the brand and must therefore be expressive to carry all this emotional force that we want to convey. Our logo embodies boldness and we are proud of it at a time when minimalism sometimes takes over. Our initial brief was moreover: "Design the logo that Peugeot should always have had". He had to symbolize a unique personality and ultimate quality, while remaining timeless.
Our logo embodies daring and we are proud of it at a time when minimalism sometimes takes over
🙏 Finally, do you have any advice for the communicators of tomorrow?
You will need to show sincerity and consistency, dear future communicators! Consumers expect you to stick with yourself and your brands. The communicator must be confident, responsible and authentic. In a communication campaign, it is essential that the message convey strong values. Mimicry is the enemy of the depth of speech.
4 things to know about Thierry
His favorite media? The paperweight. Often lacking time during the week, Thierry appreciates the JDD.
His source of inspiration? Classical music helps it both to relax and to concentrate.
Her favorite communication campaign? The Peugeot 205 GTi James Bond campaign, of course!
His passions and commitments? He particularly enjoys opera and rugby. As for his commitments, he would like to have more time to teach and pass on his experience. Maybe one day !