Mini-fairs for Communication professions We Are COM X ISCOM, present the daily life of communicators. Let's go for an overview of Press Relations andInfluence in this episode # 9! 😎
Besides… what is Press Relations and Influence?
In a word, information is the message, while communication is the relationship, much more complex

Dominique wolton
There are two main communication techniques:
☝️ On the one hand, Communication average is the most traditional. It designates the following broadcasting channels: TV, radio, cinema, posters, press, internet, etc. These media quickly optimize the notoriety of a brand or a company, and on a very large scale!
✌️ On the other hand, Communication non-media refers to the more direct techniques: public relations, sales promotions, fairs and exhibitions, sponsoring, direct marketing or Social networks. These low-cost channels enjoy a targeted impact on the consumer and rapid improvement in sales.
The professions of "PR", press relations and influence are, as you will understand, belong to non-media communication channels!
Press relations, also called media relations, represent any form of communication established between a public relations specialist and the media. The role of the head of press relations andPress officer is to create a unique relationship of trust between the company or the brand they represent and the media, in order to ensure very good transmission of information to their various targets. While influence corresponds to any action consisting in arousing interest, promoting a product, convincing and inciting an audience. The objective is in particular to amplify the communications made by a company or a brand, by relying on the notoriety and the speech of particular individuals (these famous influencers) who predispose the actions of consumers and prospects.
🤔 And more concretely, what does press relations and influence give?
More concretely, these professions are the builders and guarantors of a company's brand image, its reputation and its e-reputation. It should be noted that many of these professions have a very close link with digital. It is now customary to include press relations in a global strategy where PR and digital activations (influencer campaigns on YouTube or TikTok) complement each other.
The basic principle: create relationships of trust! 🙏
Words of Communication Directors (DirCOM)
In this open, interactive world, the American term Public Relations takes on its full meaning. It is about connecting stakeholders to each other.

Anthime Caprioli - Press Relations and Public Relations Manager at Schneider Electric
I see my role as Dircom as the link between the brand, its employees and the external, including the media: journalists, bloggers, influencers.

Xavier Rivoire - DirCOM of Decathlon United
Where are the jobs in this media relations and influence sector?
The main jobs at the advertiser
📢 First of all, let's mention the essential Press officer. This communicator is the true spokesperson for the company: embodying the bond of trust between the latter and journalists. He also performs diligent monitoring and advisory activities with managers and spokespersons for the company. Managing stress and unforeseen events, diplomacy and curiosity are essential.
📡 At theadvertiser, Digital Communication Officer is the pro of digital. This communicator manages the editorial slant, from its conception to its distribution: content digital and technical monitoring. For the digital COM manager, dynamism, mastery of digital tools and good web culture are essential!
The main jobs in an agency
☎️ The media man of a agency called PR consultant. He is in constant contact with the press, and makes strategic recommendations to his clients. Above all, he needs very good interpersonal skills, his job is one of human contact. In addition, his oral fluency must be irreproachable, allowing him to argue in any situation.
📊 Finally, on the "influence" side, we find the Consultant digital, responsible for carrying out audits to define a strategy digital technology most suited to the brand of its client. After implementing this strategy, it measures and analyzes the results given. The digital consultant must be equipped with a sharp analytical capacity, an irreproachable writing and a great sense of relational.
Again, this list is not exhaustive. Within advertisers and agencies, it is not uncommon to find other professions such as Client Directors, Consulting Directors, PR Consultants, community managers...
Can you see it a little more clearly? So what are the major trends in the press relations and influence sector?
28 years, this is the median age in the communications and PR sector.
Bac +4/5, this is the average level of study of communicators, both in an agency and with the advertiser.
Expert opinion
On the agency side, we receive Antoine Dubuquoy, consultant in digital & social media strategy at Image7. While on the advertiser side, we receive Thomas mallard, press officer at theUNESCO.
???? Hello to both of you ! What is each of your jobs?
Antoine Dubuquoy : I am a consultant in digital strategy and influence within the Image7 agency. The latter covers all communication sectors, although it is very specialized in Corporate COM and crisis management. Our range of clients is extremely varied, ranging from a company to an institution, from a start-up to a CAC 40 company. In the digital age and the profusion of social networks, digital crises are increasing, so our expertise has become essential.
Thomas mallard : I am press secretary at the United Nations Educational, Scientific and Cultural Organization. This specialized international institution is better known under the name UNESCO. I have been exercising this position for a few months, being at the same time still a student at theISCOM Paris. In collaboration with a senior press officer, we are working to support UNESCO towards a better information dissemination system, and in particular with regard to digital technology. For this, we are in daily contact with the communications department and journalists around the world. The objective of the press officer is simple: to get journalists to write articles about the work of our company or our institution., in my case.
👉 When and why did you decide to focus on COM?
AD: I ended up there a bit by chance. I was initially a pure and hard advertiser, more oriented towards the sale of space, within a governed. When one day, I discovered a very particular taste for digital, which has continued to increase since then. My hobby? The moving issues related to social networks. It was therefore quite natural that in 2010 we, with a partner, founded a digital strategy consulting agency. We wanted to support speeches on social networks, in a world that had until then been relatively unaccustomed to these very specific practices.
While evolving at the rate of social networks and their uses, I joined Image7. This initially generalist agency wanted to develop its digital expertise, a challenge that our small team was able to meet. Today, no customer can do without digital, it is omnipresent in their claims for benefits.
TM: My choice of orientation is, as you might expect, much more recent. 🙂 I first took a bachelor's degree in biology and geology at the university, before very quickly realizing that these sectors did not suit me. I had a fundamental need to deepen what seemed to me the most in phase with my personality: an openness to the world, verbal fluency and strength of conviction. Communication allows all of this at the same time.
I then decided to join ISCOM. The super plus? It's that it allows me to work in parallel. Before joining UNESCO, I was able to work in a press agency B to C. now I want more of a career with the advertiser, especially in the fields of diplomacy or politics. My work is simply fascinating.
???? What does a typical day in press and influence relations look like?
AD: A typical day ? Not know ! 🙂 Social networks require careful and constant monitoring. In order to counter or resolve potential crises, we carry out these assiduous watches for our customers. The unforeseen is commonplace in communication.
On the one hand, we are doing in-depth work. Every mission invariably begins with an in-depth analysis of its digital image. We are studying "digital fingerprints" through the results of search engine in order to better understand the beginnings and challenges of a potential crisis, sensitive subjects for example. All of this is useful for developing the most appropriate digital strategy, and building the most appropriate brand discourse. We must not neglect an educational dimension to reassure our customers, a negative message on social networks does not automatically generate a large-scale crisis.
On the other hand, we face the unexpected. Our watches make it possible to capture "weak signals »Upstream of the critical phase. When a crisis does occur, then we have to understand the mechanics of it and seek to trace it back to its source, when it is feasible. In a second step, we develop the elements of speech of the potential voice of the brand. Finally, we are watching! It is important to wait and see if the crisis takes or not. Everything is obviously done in real time.
TM: The day before is also an integral part of my daily life. Every morning, I devote about two hours to the latter. This work is colossal, because I am the only one to do it. Every day, UNESCO receives between 1500 and 2000 mentions in the international media, in particular thanks to the mention "world heritage", well known to all. When an article on the most beautiful tourist destinations quotes us, it's great; however, we seek to develop UNESCO's visibility over the remainder of its mandate, as World Heritage is only a small part of UNESCO's missions. This watch task allows me to target publications promoting our institution, its projects and its expertise, in order to write a press review intended for executives.
The rest of my day follows the rhythm of strategic preparations, preparation of press releases and discussions with journalists. The bond of trust constitutes the guarantee of the veracity of the information disseminated.
???? What is the most stimulating part of your job?
AD: The most stimulating thing is above all the variety of situations with which we are confronted. The constantly evolving uses of social networks and their audiences lead us to constantly rethink our strategies. Recently the emergence of Club House made us wonder: how to integrate this news platform to our strategies? What should be remembered is that the customer is fond of new ideas, wants to be surprised and very quickly gets bored of "plan-plan" recommendations.
Variety is also present in the projects we are working on. In our businesses, we have to collaborate with an extremely varied panel of clients. Unique issues, unique solutions.
Finally, collective intelligence stimulates us enormously at Image7. We participate in many brainstorms and team reflections. It is fascinating to observe what intellectual agility, mixed with expertise, can give as a result! Attention, it is often necessary to know how to juggle multiple subjects, and this, in a very short period of time.
TM: It is true that diversity stimulates on a daily basis. Today alone, we have gone from the project we are leading on the Architecture Biennale in Venice, to that of the reconstruction of the city of Mosul, to end up working on the report of one of the sites of the world heritage, in Switzerland. A UNESCO expert focuses on a program, which he follows from A to Z. As for the communicator, he is lucky to be able to deal with all subjects. I like to think that he is like the spokesperson for a government, he must know how to talk about everything and therefore have an eye on everything.
I also enjoy crises. 😀 Whether positive or negative, the crisis stimulates because it leads to work under pressure. Often, it allows certain strategies to be reviewed. Recently, this has been verified again with regard to the ban on boats in the Venetian lagoon. It is quite common for discontented or activists to challenge us, questioning our legitimacy. The communication made on this Venetian news was a communication of proof. Yes, our experts are working on something concrete!
???? Which communication campaign are you most proud of?
TM : I mentioned above our project to rebuild the city of Mosul. Thanks to the mobilization of our member states and generous donors, we have the capacity to train Iraqis to recreate a fabric of life on the ruins and rubble. The particular pride of this project results from the recent visit of the Pope to our site. It was his first trip since the start of the health crisis. In order to play on this coming, in a few weeks we have counted more than 600 press articles and multiplied the interviews. It all ended with a photo of Pope Francis, posing in front of one of our algecos. It is always very satisfying to observe magnificent things, emanating from a project that represents a large part of our daily lives.
AD: There is great satisfaction in carrying out a mission. On the other hand, even if the list of our clients is public, we do not communicate on the content of our missions.
👀 What are the major developments in press and influence relations?
AD: It is indisputable, time is accelerating and will continue to accelerate. Immediacy has become the key, both in the dissemination of information and in crisis management. With digital, the communicator must be very responsive. The term "influencers" covers multiple realities. From now on, it is necessary to combine press relations and digital influence. The impact of social networks is undeniable.
TM: In the press relations sector, we are constantly and considerably solicited by new tools. The flagship development? Digital today is an integral part of any communication strategy.
💡 Antoine, do you have any advice for future communicators?
AB: Be curious! Didn't Steve Jobs say: " Stay hungry. Stay foolish. Never let go of your appetite to go after new ideas, new experiences, and new adventures. "? It is essential to always be interested in everything, to show a 360 ° curiosity. Knowledge of trends and current affairs is just as essential as general culture.

I would add that COM is a real subject for enthusiasts. Finding the right solution to a problem is like solving a mathematical equation, it's exciting and satisfying.

🎓 As for you, Thomas, how do you manage to blend student and professional life? Do you have any advice for students who would like to get started?
TM: Dare. Dare to look for opportunities, there is no such thing as chance. If in COM we meet some quite extraordinary personalities, it is thanks to this daring. This is what pleases! In the student and professional world, you have to want and always cultivate that desire. The choice I made to combine studies and work is not always easy, but it really pays off. Sometimes you have to make sacrifices to achieve your goals.
In my opinion, honesty and frankness are also essential. You have to know how to give your opinion, whether it's good or bad, it shows your involvement. Finally, create a unique network for yourself by multiplying your experiences and meetings.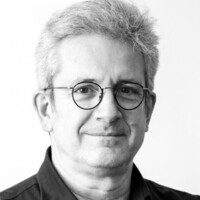 Antoine Dubuquoy
Consultant in digital & social media strategy at Image7, Author and Podcaster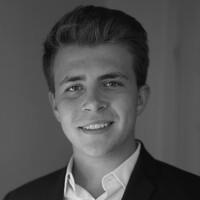 Thomas mallard
Press officer at theUNESCO