Mini-fairs for communication professions We Are COM X ISCOM, present to you the communication professions in the health sector, as well as the daily life of these professionals. 🙌 Forward to this episode # 11!
Communication, quésaco?
We are not born a brand, we become it gradually, we can also stop being

Jean-Noël Kapferer, brands expert
It should be remembered that any communication action meets three common objectives: to make your brand known and to make it attractive, to encourage consumers to take the act of buying. For it, creativity is an integral part of the daily life of communicators, and especially in the very specific and regulated field of health.
Is creativity good for Health Communication?
💡 Creativity is essential in each of the missions attributed to communicators in the health sector:
Launch or promote a product : when a new drug arrives on the market, once the patent has been filed, it is important to set up a communication strategy made to measure, a positioning suitable product and a suitable visual identity.
Deploy preventive campaigns : prevention is also a key issue. It is essential to raise awareness public and regularly promote certain causes.
Develop the public relations : during events, communicators must offer innovative and alternative mechanisms to attract health professionals and promote discussion.
Produce scientific content : the speech must adapt to its targets, be popularized when it is addressed to patients and sharp when it is addressed to health professionals. Any message must be both scientifically proven and bear undeniable proof.
Animating a community : The communities of patients are multiplying. Medical coordination is essential to building engagement.
What are the main jobs in the Health Communication sector?
The main jobs at the advertiser
🎙 Let's start with the essential Press officer. This communicator is the true spokesperson for the company: embodying the bond of trust between the latter and journalists. The press attaché performs diligent monitoring and advisory activities. He must have a good management of stress and unforeseen events, while showing great diplomacy.
💻 We must also cite the Digital Communication Officer, who is in a way the digital pro. This communicator manages the editorial slant from its conception to its distribution: content digital and technical follow-up. Dynamism, mastery of digital tools and mastery of IT are essential.
At theadvertiser, we can also meet a community manager, a financial communication manager or a public relations manager.
The main jobs in an agency
👀 In agency, there is the profession of digital consultant. The latter manages the strategies ofinfluence from their initial phase to their final phase: audit, implementation and analysis of results. The digital consultant must demonstrate good analytical skills and flawless interpersonal skills.
😎 We find, once again, the famous community manager. This professional embodies his client's brand on Social networks, thus managing its communities and e-reputation. He has to be creative and responsive. A good digital culture and a strong resistance to stress in the face of haters are also essential for him.
Finally, the Strategy Director, the PR consultant and the web developer are also professionals who also make up the entire communication agency specializing in the Health sector.
Expert opinion ????
On the agency side, we are lucky to receive Laurence Baldocchi, International Account Manager at Publicis Health. On the advertiser side, our speaker is Charlotte warembourg, Head of Communication & Patient Advocacy at Amgen. At last, Dominique christmas, President of Health Communication Festival, also does us the honor of his presence.
👋 Hello to all three, what is your job for each?
Charlotte Warembourg: I am now responsible for the France communication department of Amgen, an international company specializing in biotechnology. Most of our drugs (70%) are for cancer treatment. Globally, Amgen has 24.000 employees. The French subsidiary, bringing together nearly 400 employees, is more focused on clinical research and sales.
Laurence Baldocchi: For 8 years now, I have been working for the Publicis agency, a global communications group with 80.000 professionals. I am customer manager in charge of digital strategy and multichannel for the Publicis Health agency. On a daily basis, I manage the 360 ​​° COM for my clients: the creation, management and monitoring of projects internal et external, as well as the direct customer relationship.
Dominique Noël: I have been President of the Health Communication Festival for 9 years, an institution over 30 years old, which organizes an annual festival BtoB bringing together many communities of both professionals and patients. It is essential for us to generate links between all the players in this vast health sector. All the more so nowadays, where many French people sometimes show mistrust of industrialists and healthcare players. This generates a great need for communication and dialogue.
⏱ Why and when did you decide to focus on COM?
CW: After a course fundamentally focused on communication and thanks to my training at ISCOM, I had the chance to do a work-study program at Sanofi, one of the largest French pharmaceutical laboratories. Apprentice in charge of communication and public affairs, my mission was to promote all the projects set up by the company with patient associations, in the field. It was exciting and I was immediately won over. I like to add my stone to the building of health, it gives meaning to what I do. So it was only natural that I subsequently joined Amgen.
LB: My career was initially also oriented towards global communication: general public and culture. It was only after going through training that the world of health conquered me. Indeed it gives meaning to our actions. Health is at the same time challenges, challenges, encounters ... I cannot imagine myself in another sector today.
DN: The world of health care was, and still is too often, in silos. Appreciating entrepreneurship, I could not resist the challenge of giving again meaning, sharing, transversality and conviviality to this universe. Having a doctor husband and member of the jury of the Health Communication Festival, I have been able to attend many times in the past. When I was offered the opportunity to take the reins, I immediately accepted, wishing to open it up to more audiences.
🗓 What does a typical day look like?
LB: As a customer manager in a communication agency, a day invariably begins with an update on the emails received, in order to deal with emergencies and define planning priorities. Generally speaking, a typical day involves a lot of follow-up: team follow-up, internally and externally, project follow-up and customer relationship follow-up. In a branch, you must always be able to anticipate and respond to any problems.
DN : My day starts early, by diligently watching, reviewing information from the health sector and more particularly from health communication. The Health Communication Festival has more than 67.000 followers on social networks, so it is important that the information we transmit meets ethical criteria: responsibility and immediacy after checking the information and its sources. As we have seen during this health crisis, the news went very quickly, often contradictory. Along with a pandemic, there is an epidemic of rumors that the WHO calls "infodemic". This is why we owe it to ourselves to transmit reliable information. We also need to keep a special eye out for weak signals. The rest of the day consists of meetings, gatherings, seminars or PR.
C. W. : To be completely honest, the days have changed greatly since the Covid-19 health crisis. The health crisis has impacted digital technology and its uses, indirectly impacting the daily lives of communication professionals. I would say that my schedule revolves mainly around team management and creative emulation. Firstly, we have to face a fundamental issue of coordination: communication is a support function, transverse which requires regular collaboration with marketing, medical, PR, public affairs ... It is a job of contact: appointments, meetings, meetings ... On the other hand, thecommunication requires innovation: constantly having new ideas to best respond to all of the company's issues and their developments.
💪 What is the most stimulating in the Health Communication sector?
DN: The incredible evolution of phygital, which we have recently witnessed, and especially during the health crisis which has digitized the daily life of many professionals. The rise of social media, with its positive and negative aspects, is also exciting. Today we are able and we must hit our targets as fair as possible. Mass marketing tends to disappear in favor of a more adjusted shot, which reaches out to the vulnerable and or which aims to try to convince the defiant. Niche mediation contributes to the establishment of a winning system.
CW: The health sector is highly regulated. A laboratory can only broadcast a general public communication campaign for a drug that is freely available in pharmacies. With regard to products prescribed by prescription by a doctor, we can only communicate about them to health professionals. Thus, the majority of our communication actions are institutional, focusing on research and development: who are we? What do we do ? How? 'Or' What ? Why ? If the health sector sees itself so framed, it is so as not to be accused of doing "hidden promotion". Our field of expression is therefore essentially corporate communication or awareness raising for screening, for example.
In France, there is a very specific mistrust of the world of health. It is therefore terribly stimulating to design and disseminate a communication campaign that raises awareness, all the more so when we know that regulations are omnipresent.
LB: In agencies, regulations are just as ubiquitous. This is our common framework. I would say that the most stimulating are first of all the close collaborations we have with all stakeholders in the sector : medical pole, creative pole, research and development ... I would add that the digital communication is fascinating because it requires a ceaseless effort of innovation: channel, solution, content… When a message is transmitted to health professionals, then more broadly to the general public, collective intelligence and emulation change the game.
🏅 Which communication campaign are you most proud of?
DN: Within the Festival, we do not really set up communication campaigns. Nevertheless, I would like to quote the calendar "The patients get naked", drawn up on the occasion of the last festival. The objective was to alert on the different causes, through patients, carriers of experiential knowledge. This artistic calendar was a magnificent collective work with resounding success, since this operation was relayed by many media. Finally, all the profits were distributed among the 12 patient associations that collaborated on the project.
We are also very proud of our logo, with a feminist bias with its pink color and the representation of a woman on a brain. The slogan ? "The brains of Health Communication meet in Deauville. "
LB: All projects that affect the well-being of patients are invariably a source of pride. Being a specialist in digital communication and congress organization, I particularly enjoyed developing the Amgen stand, during a live congress in 2018. We had, on this occasion, taken up the technical challenge of us. address to healthcare professionals around the world, through an interactive transparent screen. We had set up fun activities that encouraged people to participate by touching the screen and therefore to have an experience. Curiosity and word of mouth having operated, the stand was a success, allowing us to considerably raise awareness about cancer.
CW: At Amgen, we are indeed very committed to the fight against cancer, a subject that is not easy to understand during our communication campaigns which are aimed both at the general public and at professionals in the healthcare sector. We recently produced a beautiful photography campaign, in collaboration with an association of patients with blood cancer to date incurable and a very famous war reporter photographer. This operation won us a prize at the Festival de la Communication Santé. 🙂 The famous reporter-photographer spent a week immersed in the hematology service of the Bordeaux hospital center. The idea was to show real patients in their daily lives, and thus break with the cliché of the campaign against cancer featuring a retiree running on the beach, his grandson on his shoulders. The campaign was a success: the photos are still widely reused today in meetings of patient associations.
🤔 What are the major developments in communication in the health sector?
LB: The evolutions are mainly at the digital level, the Covid-19 health crisis having accelerated digital communication, virtual and social networks. The health sector, sometimes a little behind on these digital channels, has been forced to get started. Now it's the short messages and the cut stories that speak the most to audiences. Even if we maintain a more institutional communication on paper, digital is gradually taking over. Laboratories will increasingly have to review their digital strategies.
CW: Indeed, as Laurence says so well, in the health sector, and particularly in the pharma sector, we are "on the edge" when it comes to social media strategies. Five years ago, Amgen only had one Twitter account, internationally. Previously, the communication of the pharmaceutical industries was often more reactive than proactive. Today, laboratories must speak out about their research, give the general public proof of what is being done, in order to counter the mistrust that exists towards the health sector. Social networks are an unparalleled educational communication channel for changing mentalities.
DN: I would say that there are two major developments. On the one hand, audiences want immediate answers, on the other hand scientific truth needs of time. We must therefore try to maintain a balance between the two. The key word becomes more than ever "trust", health actors must speak up and speak again, bringing the value of proof to their claims. We must strive to restore confidence, which has been undermined for too long. For this we currently have many information distribution channels. I will add a more recent channel which is currently growing a bit, the podcast, this dynamic format continues to attract new listeners. In short, the communicator must know how to seize the whole range of channels at his disposal.
💡 Do you have any advice for future communicators?
CW: Don't let go! When you find your way, something happens and all the planets align. We must always continue to believe in it. If a door closes, go through the window.
DN: You have to believe in yourself always, tell yourself that nothing is impossible if you have the will. Set a goal and do it. Stay positive and face adversity. It is important to learn from your mistakes. And above all, be happy. It is good for the healt ! 🙂
LB: It is essential to remain sincere and spontaneous. Communication is above all the creation of a message to be transmitted. To do this, you have to listen to others, of course, but above all you have to listen to yourself and your intuitions.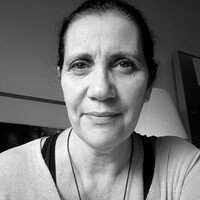 Laurence Baldocchi,
International Account Manager at Publicis Health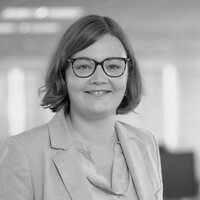 Charlotte Warembourg,
Head of Communication & Patient Advocacy at Amgen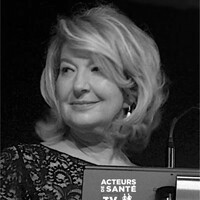 Dominique Noel,
President of Health Communication Festival