The diagnosis is final, consumers find it difficult to place their trust in brands, or even mistrust them. The We Are COM team, in partnership with the Health Communication Festival, therefore naturally asked oneself, how to (re) establish this so fundamental trust? 🤔
How to reestablish a sincere relationship between the French and the brands? What are the best practices on the subject of Health? After an assiduous auscultation of communication strategies, Team We Are COM reveals the big and small secrets of brand confidence.
💡 Health Communication: a reminder and inspiration
The Health sector has been impacted in recent years by:
Digitization accelerated while the sector was traditionally more focused on print media.
Customization has gained ground in the face of mass marketing. Actions tend to be more targeted (patient associations, communities of detractors, etc.)
Collaboration has opened up to all stakeholders in the sector and the various divisions of the company are working more among themselves.
At the same time, the mistrust of "patient-experts" - who proliferate on the web like the forum Doctissimo - keeps growing. We have seen that the health crisis has also profoundly disrupted health codes. Today, public expectations are more and more present and permanent. Immediate responses are expected while the healthcare process takes a long time. Despite everything, health knows how to reinvent itself. Curious, at We Are COM, we went in search of Communication campaigns Most inspiring health.
# 1 - Chocapic
In 17 years, the famous brand of cereals has gone from a nutriscore D, to a nutriscore B. This considerable progress has been made visible and fun with the "nutri-game", a video game where the protagonist must go to research healthy ingredients from the Chocapic recipe. All without getting caught in fatty acids, salts and sugars. The message is clear, "Even though we haven't always been perfect, we know how to improve ourselves. "
# 2 - L'Oréal
On the cosmetic side, have you heard of the L'Oréal Paris containment campaign? Eva Langoria would then stage herself at home, confined and without retouching. The actress showed us how to make her home made hair color. This famous spot publicity for the first confinement is proof that it is always possible to turn a constraint into an asset, with a good dose of authenticity.
# 3 - Novartis
In partnership with Retina France and DMLA Association, the pharmaceutical giant Novartis has developed a unique immersive web exhibition. Pictures seen through the eyes of Jeanne, Colette and Marc, patients suffering from AMD, make us aware of this ophthalmic disease. This is a nice example of a storytelling around the patient / carer relationship.
# 4 - Microsoft
Thirteen surgeons of thirteen different nationalities performed medical procedures, assisted by Microsoft's HoloLens 2 headset. Thus, their fields of vision were instantly shared with their colleagues, via anatomical holograms. The experience in augmented reality "24h holographic Surgery" was a great success and was hailed by the medical world.
# 5 - Macif
Macif had the smart idea of ​​using a hidden camera to communicate its purpose. In January 2021, the company's employees, delegates and members were invited to a videotaped meeting, during which a fake consultant presented an advertising campaign contrary to the values ​​of the mutual. The trapped employees did not hesitate to express their dissatisfaction and reaffirm their convictions. A campaign of internal communication, to say the least original, which does not fail to remind us of the values ​​of the company.
# 6 - Public health France
The national agency of Public Health France produced the web-series "OnSexprime X Askip", a campaign digital and interactive dedicated to adolescent sexuality. First polled on social networks, the audience of 12-18 year olds was able to share all their questions about sexuality and then benefit from expert advice. The social system has been a success since its launch in 2009.
🎙 Health communication: words to the pros
To study this issue of trust in more depth, three experts answered questions from the We Are COM team to make a three-dimensional diagnosis:
🎯 What is the scope of your actions in the field of Health?
Charlotte Scordia-Warembourg: I like to think of Amgen as sort of the Apple of the healthcare industry. In fact, the company was founded in the 80s, when two scientists discovered a gene that drastically reduced the side effects of chemotherapy. This discovery, straight out of a garage in California, has turned out to be a real revolution in patient care. Today, Amgen has become one of the leaders in the pharmaceutical industry, while keeping its start-up spirit. We are specialized in oncology (70% of the activity), as well as in treatments against inflammation in cardiology and nephrology.
For my part, I am the head of the Communication department. On a daily basis, I manage communication in its entirety: internal, external, digital strategies, press relations and CSR, a component that is now essential. At the same time, my scope also extends to the relationships we have with patient associations.
Elsa Wagner-Pinosa: I live in a whole different universe than that of Charlotte, since I am Marketing Director of GB Foods, a company present in France in particular through Liebig and Royco soups. In the agri-food sector, health is at the heart of our business, even if it comes through the plate. Also, the major stake of our communication actions is to bring very factual proofs of confidence to the French, who had somewhat abandoned the soup in recent years.
Transparency has therefore been the watchword throughout our approach. We preferred to communicate on what our products contained, rather than on what they did not contain: "colorant-free", "preservative-free", etc. This is how we have developed our recipes and optimized their nutriscores, even going up to 100% natural, organic or even made in France ranges. All of this required significant investment in research and development. For example, that of natural anti-caking agents, to reduce the dose of salt in our products.
In other words, It is extremely important for us to evolve according to the changing needs of consumers, while submitting to them proof of our commitment. The proof is reassuring, it is the sine qua non condition for trust. It is time to abandon the too light vision of marketing or communication by engaging more seriously in our messages.
Jean-Yves Larour: Groupe VYV is a group of large French mutuals, which supports more than 11 million people across France. We position ourselves as "better living" entrepreneurs. At VYV, we are convinced that it is essential to act on all health services and stakeholders. Our action thus extends from prevention to access to care, without forgetting the support of the various establishments and health services. We are also a housing player, the 4th social landlord of the country. These are all services that make up the DNA of the group.
As far as confidence is concerned, a recent study we conducted with Ipsos revealed that 8 out of 10 French people did not have confidence in the best life. Gold, I am convinced that having confidence is above all having confidence in the future. We need to take a resolutely optimistic approach.
To restore this confidence to the French during the health crisis, we launched a new campaign in June 2020. This focused both on the mobilization of caregivers and on the difficulties encountered by certain categories of people, often the most isolated or elderly. Indeed, it is essential to put the history and the lived experience of each person at the center of all concerns. Our film "VYV la vie" concludes with "VYV the hope" and is declined in "VYV the courage" or "VYV the human".
We went even further in this ode to optimism, by making a documentary intended to support the French who feel alone and helpless in the face of a difficulty. Confidence emanates from the proof of our diligent search for answers adapted to each one.
☝️ What are the specificities of your campaigns?
Charlotte Scordia-Warembourg: At Amgen, Communication and Marketing are fundamentally separate. Our communication campaigns aimed at the general public are subject to strict regulations and therefore mainly institutional. In other words, we are talking about what we are doing, without being in the promotion. The awareness component is also important in our field of action and for this we are forging partnerships: patient associations, associations of health professionals, laboratories, etc. Recently, for example, we organized a "road show" by bus across the country to raise awareness about osteoporosis and its screening.
To increase consumer confidence, it is essential to be transparent and educator. This turns out to be a permanent challenge for the pharmaceutical world, which in addition to the technicality of its subjects, is framed by a large number of regulations. Moreover, regulatory teams carry out daily work to ensure that our advertisements are not qualified as "hidden promotion". Nevertheless, we are allowed to express ourselves more freely to doctors and specialized scientific journals.
Elsa Wagner-Pinosa: In comparison with the pharmaceutical industry, it is true that the agro-food sector enjoys greater freedom in terms of regulation. Systematically we must add some regulatory notices on our products, however this does not hinder the content of our messages or our ability to communicate.
In my opinion, the main specificities of our campaigns are based on listening to consumers and daring. We are all prey to too many advertising solicitations and boldness, when accompanied by humility, is a great way to differentiate yourself. The Liebig campaign " Thank you for growing our soups »Deeply marked the spirits and benefited from consequent repercussions. It was risky to express ourselves on our imperfection, but it shows that honesty generally pays off. You have to understand and learn from consumers in order to improve and communication must above all be true.
To get our messages across and increase our interactions with the public, we relied on a digital device. On Twitter with the hashtag #eatyourtweet, we went in search of critics of industrial soup. The latter received kits composed of our alphabet soups and pasta, thus encouraging them to reproduce their tweets with our products. There will always be unhappy people, it is important not to abandon them and to try to answer their questions. On Instagram, we communicated on the absence of additives in our products with the "Libig" campaign, by encouraging Internet users to publish content excluding the letter "e". These interactive and fun exercises are effective levers, which make it possible to make oneself visible while boosting the targets.
The consumer is more and more demanding. He wants brands to be committed, to be bearers of values ​​and commitments, in order to be able to make their choice in full knowledge of the facts. Nothing is left to neglect: origin of the products, place of production, traceability of processing, packaging, nutriscore, etc. The consumer knows that no brand is perfect, so don't be afraid to admit its flaws! It is the beginning of progress and confidence. In my opinion, daring, humility and humor are the ingredients of successful communication.
💥 What are your next challenges?
Jean-Yves Larour: Our problem is as follows: how to create empathy with our different targets? To achieve this, we must constantly reposition ourselves on the side of the solution. The health sector requires care either from A to Z. In fact, any patient or caregiver must be able to benefit from complete and fundamental support: home help, help with access to care, possible placement in a nursing home. specialized institute, financing file, etc. It is essential to include our communication systems in a service approach. More than ever, we must focus on delivering the right information, at the right time and to the right person.
Charlotte Scordia-Warembourg: It is indeed crucial that the care is 100% for both the patient and the caregiver. It is not for them to go fishing for information but for our communications to come to them. And it is certainly around this foundation that the real role of health actors is played. Today, many tools are created and co-created in partnership with patient associations to meet everyone's needs and be closer to the public.
With regard to Communication as such, on the business side, digital has been a major change. The pharmaceutical industry was lagging far behind in this area. It might sound stratospheric, but Amgen's social media presence is extremely recent. We had to convince the intern, who feared attacks from detractors. Since then, the perception of employees has evolved in a very positive way. We have all understood that it is necessary to open up to the world, to tackle subjects that please but also those which please less.
Today, we are also witnessing a proliferation of formats: article, podcast, short video, etc. Messages continue to proliferate and infobesity generates fakes news. The challenge for communicators is thus to combine creativity and quality of content to produce messages that are both attractive and serious.
Elsa Wagner-Pinosa: At GB Foods, the fundamental challenge is to be able to follow consumers' expectations and their evolution. While the acceleration of digital offers new levers, trends appear and disappear at breakneck speed. How to apprehend the future, if not by questioning our audiences on a permanent basis? When society is accelerating, we must also accelerate with it.
⚒ How to use digital tools to disseminate "relational" messages?
Jean-Yves Larour: Digital is both the challenge and the solution. It makes it possible to provide structured and personalized responses to Internet users. Within Groupe VYV, we have set up a platform intended to centralize aid solutions. Personalization has become a staple of communication. Beyond this facet, digital - especially with social networks - encourages interaction and therefore mutual aid. Brands are becoming real transmitters, media that create discussion spaces that unite communities.
Charlotte Scordia-Warembourg: Indeed, we have moved from the era of top-down communication, which was aimed at everyone, to the era of personalized communication. From now on, we must redouble our authenticity, transparency and pedagogy. And for that, finding the right balance between fun and emotion is key. But beware of infobesity: always prefer quality to quantity! And let's remember that it is possible to generate a strong and solid engagement with only 10.000 followers. It is futile to look for a like above all. We must be inspired by influencers and the codes of their communications to learn how to create a unique relationship.
Elsa Wagner-Pinosa: Digital tools have three main characteristics that are essential for brands. They allow a brand to attract attention, to express itself on its actions and facilitate the creation of consumer communities. Digital is definitely a new word of mouth. I would add that digital tools have indeed become very powerful targeting tools, which make it possible to attract the attention of a consumer through his areas of interest.
🙏 To conclude, what are your tips for brands to express themselves on the subject of Health, which is so essential?
Charlotte Scordia-Warembourg: In my opinion, more and more brands are speaking out on the subject of health, but the real question is not whether they do it, but rather how they do it. Medical subjects are often complex to tackle, so it is imperative that their content is both credible and qualitative. It is important that brands go in this direction by carefully choosing the partners who will make their messages audible and credible.
Elsa Wagner-Pinosa: Health is the global expectation of any consumer action, whatever the universe concerned. Positioning in health, or nutrition for Liebig, makes it possible to acquire or recover market share. Communicators must share studies and organize round tables. For example, we have conducted, in partnership with Ipsos, a survey which shows the existence of a nutritional divide between the French and which mainly affects the most disadvantaged consumers. Analyzing a problem allows you to respond to it as accurately as possible.
Jean-Yves Larour: Health is the first concern of the French, according to the latest barometer of the territories (editor's note: Elabe institute). Whether it concerns the planet, society or humans, everything is measured through health. Moreover, according to its ancestral definition of the WHO, health is " a state of complete physical, mental and social well-being " and is not just an absence of disease or infirmity. Thereby, health qualifies everything that touches on life. It is essential that brands are there and remain attentive to it. Consumers, who expect them to take a stand by action, are fully legitimate.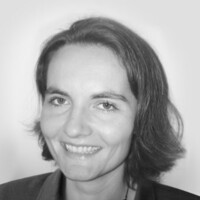 Elsa Wagner-Pinosa,
Marketing Director of GB Foods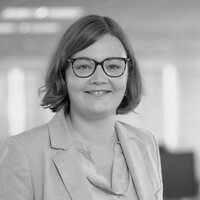 Charlotte Scordia-Warembourg,
Communication Director ofAmgen France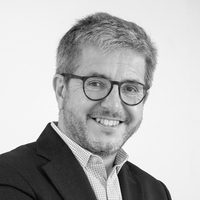 Jean-Yves Larour,
Communication Director of VYV Group

Join the Club We Are COM 🚀
Le Club We Are COM allows communication professionals to progress together during moments of sharing best practices only between peers, all sectors combined. Objective: an increase in collective skills in particular thanks to a workshop each month on concrete cases, responses to the major challenges of the COM, meetings with renowned experts, etc. Always exchanges in complete transparency and independence based on feedback: 0% self-promotion, 100% conviction.