Did not Victor Hugo say " a lion that imitates a lion becomes a monkey »? 🤓 Yes, only creativity makes it possible to stand out. Communication is no exception to this truth, and all the more so in the age of digitization. On social networks, the contents are always more numerous, the formats always more varied and the Internet users always more solicited... So how to put originality back at the center of all strategy capture the attention of our audiences? How to convey a message capable of arousing the curiosity of our targets in the face of a infobesity growing? 🚀 The team We Are COM went to seek advice from the experts of the Creative Factory of the Communication Department of Employment center.
Romuald Chemineau-Gricourt and Pascal Huguet, true PROs in content innovation and members of the Club We Are COM, give us their secrets of flawless creativity. Immersion in their communication creation laboratory! 🔬
💡 Like a warm-up, we like to start with a very simple question: what is your definition of creativity?
Romuald Chemineau-Gricourt : Creativity is this small side step that allows you to stand out, to trust your own curiosity to stir up that of others. While obviously making sense. At Pôle emploi, we must never lose sight of our objective, which is to be useful to job seekers and companies. But I think that constraint stimulates our creativity, giving ourselves a framework to free ourselves from it in a way.
Pascal Huguet : You talk about warming up and that reminds me of a striking sporting memory: Michael Chang's underhand serve at Roland-Garros. Get out of the nails to create a new moment, surprising, but above all, devilishly effective!
🎨 Can you introduce us to the place of the Creative Factory, your team within the Communication department of Pôle emploi?
A. CG: It is at the Creative Factory that all the digital communication et audiovisual of employment center. Around fifteen employees in Paris and a network of around sixty community managers, web and event experts, who invest themselves every day to produce useful and educational communication. Today, digital is obviously our spearhead. In addition to providing ample room for creativity and content rich, different Social networks and other channels digital allow us to create or enrich the dialogue with our audiences, all very personalized.
Digital is obviously our spearhead
💊 What advice would you give to communicators to maintain their creativity, so essential in our jobs?
pH: By bringing in people who are sometimes outside the projects, we get off the beaten track, new ideas emerge, that's creativity.
A. CG: Trust yourself, but above all, trust others. By experiment, I am convinced by the power of collective intelligence. At Pôle emploi, we created the LAB, a solutions accelerator which consists of inviting employees, job seekers, experts, partner companies and students to think about projects together. At each session, we meet people who are open and attentive, which allows everyone to express themselves very spontaneously.
🎓 Pôle emploi is mobilizing greatly to support the French on the job front, especially young graduates. What is the "Try your luck" scheme? What communication device have you deployed?
A. CG: We have a format on YouTube called "We are here for you" in which Pôle emploi advisers answer the main questions asked in agencies by job seekers and business leaders. And since we had very good feedback, we wanted to export this format to television, to speak to as many people as possible. In 2021, we therefore decided to produce in partnership with M6/W9 "Tente ta chance", where we give advice to job seekers, in 1 minute flat.
pH: It can range from "making your CV as attractive as possible" to "using social networks to attract the attention of recruiters", passing by "how to relaunch a recruiter", very useful things for job seekers. With the health crisis, we have also produced videos on the sectors that are recruiting urgently, or on the unprecedented support systems put in place for companies and job seekers.
🤓 More broadly, what is your distribution strategy on YouTube?
pH: We decided to identify specific needs among job seekers, students or entrepreneurs, and to divide them into several sections for a personalized approach. The student looking for a work-study program does not necessarily want to come across videos intended for older people who need step-by-step support on our online services. And vice versa!
A. CG: There has always been a very educational approach, because Proper information about our services and the rights that job seekers can claim is at the heart of our business. But for some time now, we have allowed ourselves to produce longer or more entertainment-oriented content. For example, we launched the program a Talkshow digital entirely devoted to employment or the web series "passionate" which allows you to discover sectors that are recruiting in partnership with YouTubers. We are very happy with these videos.
We allow ourselves to produce longer or more entertainment-oriented content
✅ How to carry out a collaboration with YouTubers such as Micode?
A. CG: We talk about Youtubers but we must not forget that they are above all creators. They know better than anyone how social networks work. So we obviously have our messages to convey, we choose the themes, but on the form or the tone, we leave great freedom to the creators. The collaborations are going well because the Youtubers with whom we have worked are happy to join the cause of Pôle emploi, and on our side that allows us to bring a maximum ofInternet users on our channel. Because we must not close our eyes, the Youtuber Micode regularly exceeds the bar of 500.000 views on his videos, unusual figures on the YouTube channel of Pôle emploi.
pH: Maybe we will succeed in competing with it one day?
A. CG: But I count on it! 😀
👀 What has this health crisis accelerated / changed in your team's daily life?
A. CG: In addition to having to inform job seekers about the new measures, who needed them more than ever, we had to rethink our internal working methods. The health crisis has forced us to be creative. We come back to the idea of ​​the constraint that leads to creativity. We had to think of adapted telework solutions, but also digital collaborative tools that offer a certain agility. These new working methods have since become permanent.
P. H.: With the health crisis, digital inclusion is more than ever at the heart of our mission, internal, but especially in external. Today, 3 out of 4 jobs require basic digital skills, we can see that this figure is growing, it is therefore very important to make job seekers aware of this practice.
Digital inclusion is more than ever at the heart of our mission, internally, but especially externally
🙏 More generally, what advice would you give to young communication graduates to best get started in "active life"?
A. CG: In communication, you shouldn't be afraid to bet on your personality and your soft skills, by standing out with an original application, but also by getting involved in external projects. It can be an associative project, a music group, a business idea with friends, or any other rewarding experience that allows you to stand out from the crowd. If your personality matches that of the company, there is a good chance that everything will go well. If it doesn't fit, maybe you didn't thrive in the structure. As with every job, personality can be both an accelerator and a filter! But it is even more true in communication.
pH: To add a purely practical response, Pôle emploi has created theJob Store, the platform which brings together all the tools to help young graduates and job seekers in their search for employment or training. Find a job offer near you, boost your application, create an original CV online, learn a new language… there's everything and the Emploi Store also lists many applications designed by our partners.
🏆 And you... What is your greatest pride in creativity, in your life as a communicator?
A. CG: It's hard to Choose ! In July 2020, we launched "L'Émission", a twenty-minute format on YouTube, the first episode of which, which aimed to teach about our remote services, accumulated 150 views in 000 hours. We even got into YouTube's top trends, we were very proud: this is unheard of for a public institution! I take this opportunity to congratulate Juliette who builds and hosts this show with great talent.
pH: Today I believe that we are approaching 400.000 views on this video, and we have of course continued by launching other episodes. It proves thatby offering relevant and interesting content, we can attract Internet users to long formats, which are not very common on social networks.
3 things to know about Romuald and Pascal
Their mantra:
A. CG: On the innovation side, I really like what Usbek and Rica are doing or the Pixels du Monde chronicles. In communication there is your site, DNA, Creapills.
Outside of digital, I have just finished reading the price of the Pôle emploi book "The forgotten digital ones", which deals with gender inequalities in tech, I highly recommend! Otherwise of course I try to follow as many inspiring accounts on Twitter as possible, like Public Profile, which shows public services in a different light or more fun profiles like At the Palace.
PH: On Twitter, there are accounts that make me die of laughter, that of Christophe Conte, who wrote the "hard tickets" in Inrocks a few years ago. It sometimes has particularly pungent outings. And more generally, it's important to feed on all social networks, even without posting. I think it is important to open your TikTok account. If it's not really my cup of tea, when you work in communication, it's important to be aware of new trends.
Their favorite ad:
A. CG: I remember an advertisement for road safety, during the passage to 80 km/h on national roads. It shows archive images of French people who are mixed in the face of new measures such as compulsory seat belts, the drop in the alcohol level allowed while driving, etc., with a curve in the background that continues to drop, before we learn to end of the video that this is the mortality curve on the road. There are hilarious passages, very old France, like "drinking wine is still not alcohol" and the curve comes to contradict them implacably. Deconstructing received ideas is part of our daily communication at Pôle Emploi, so it really made an impression on me.
pH: Burger King's famous manifesto encouraging the French to go to McDonald's or other competitors in fast food, to support a sector whose thousands of jobs are weakened by the health crisis. Unexpected, united, high class!
Their passions and commitments:
A. CG: There we have a problem. Pascal is a guitarist and fan of indie rock, and I of classical music. I don't hide our difficulty in choosing music in the office.
pH: Fortunately we share a passion for communication. 😀
A. CG: On the associative side, I founded and directed for several years the Manawana Burkina association for the development of childhood in Burkina Faso.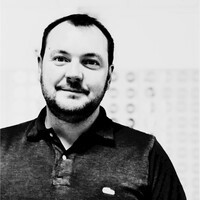 Romuald Chemineau-Gricourt
Director of the Creative Factory and External Communication of Employment center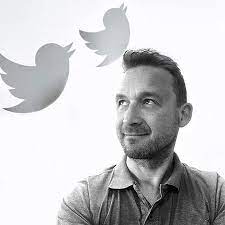 Pascal Huguet
Deputy Director of the Creative Factory and External Communication of Employment center