The last few weeks have been marked by a multiplication of serious health scandals in the food industry, the cause of numerous poisonings and the death of two children. Buitoni (Nestlé group) was the first incriminated, with the recall of its Fraich'up frozen pizzas on March 18 due to contamination with E. coli bacteria. It is these pizzas which would have caused the death of the children. A few weeks later, on April 5, Kinder (Ferrero group) recalled some of its chocolates made in Belgium, suspected of containing salmonella. Finally, the next day, Graindorge (Lactalis group) reported Bries and Coulommiers potentially contaminated with listeria.
Articles and reactions to Social networks have multiplied in recent times, in an atmosphere of general mistrust towards the giants of the food industry. The number of reminders, however, is not exceptional: more than 4 product recalls are carried out each year, most often without media coverage. But this time, things could well be singularly different, and leave deep traces in theopinion, in particular for Kinder, which accumulates aggravating circumstances.
🍬 Kinder, an imaginary linked to childhood
Of course, Kinder is very much associated with childhood. The name of the brand (which means "children" in German), the packaging (Günther Eringer, whose white teeth have adorned the packaging of chocolates since 1973, is now almost 60 years old), everyone's memories... Everything at Kinder brings in childhood. And obviously, our sensitivity is stronger when it comes to children: it is even more difficult to forgive a company that has not done everything possible to guarantee their safety. For example, Nestlé is still regularly taken to task for a case of contaminated infant milk in the 1970s.
🤫 A Guilty Concealment
Second capital sin committed by Kinder: dissimulation. As in a bad soap opera, we learn from new episodes that Kinder had already received an alert for advent calendars in December 2021, and that its leaders had chosen to ignore it and continue production. Beyond the absurdity of the situation (recalling in April products that have by definition been consumed in December), this four-month delay illustrates the lightness of the company in terms of health and seriously jeopardizes the bond of trust between the brand and its consumers. Kinder also reacted late in April, according to the Children's Health Association, taking "several days before communicating the exact list of affected products and then expanding its recall". After the scandal that hit Lactalis five years ago, all manufacturers swore they had tightened their controls.
🎯 Kinder hit at the worst time(s)
Finally, this affair affects Kinder around its two main annual highlights: the Easter and Christmas periods (with the reminder of the Advent calendars). While Ferrero chocolates represent more than a third of the market share at Easter, the company is now exposed to lasting changes in consumer behavior. Kinder is now surrounded by a halo of suspicion, as evidenced by the numerous publications on social networks of people who think they have identified salmonella colonies (yet invisible to the naked eye) in their eggs. According to a survey carried out by Yougov for LSA, 53% of respondents indicated that they were considering changing their purchasing habits after the Buitoni and Kinder cases.
After the Orpea scandal, which had the effect of a shock wave in public opinion about the reception conditions in EHPADs, the government announced that it wanted to greatly strengthen controls in establishments. Regarding the elderly, Emmanuel Macron had even taken up an old NPA slogan during his meeting at La Défense: "Our lives, their lives are worth more than all their profits".
This also applies to children.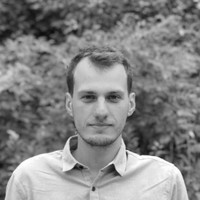 Pierre Marie,
Account Manager bona fide