Mini-fairs for Communication professions We Are COM X ISCOM, present the daily life of communicators. In this episode #15, let's take a look at the creative professions in communication. 😎
A few words about creative professions
Design and creation are essential to any communication strategy. In order to strengthen its notoriety and create preference, each company must necessarily build and enrich its territory of expression thanks to an approach that is both innovative and creative..
This creativity is put to work in all kinds of communication: slogan, logo, poster campaign, video, client experience, event… To find out more about creative professions, meet here.
Expert opinion
📣 Side advertiser, we exchange with Julie Malberti, social media manager at Maison Lenôtre, while side agencyIs Charles Fortin, Director and Producer of Orygen Films, which answers our questions.
???? Hello everyone, what is your job?
Charles Fortin: I produce films for companies that use the services of our agency, Orygen. For brands, communication is a vital need, and for them films remain an excellent means of appealing to their audiences.
The production audiovisual it is above all an advisory role. It is necessary to listen to the client's request, analyze the intended targets and fully grasp the objective of the video. Secondly, it requires method: design, planning management, budget management, legal framework and legal issues (intellectual property, image rights, etc.). I also have to wear the hat of a technical director, coordinate the teams and offer them solutions at each stage of the production process. In other words, I guarantee the quality of the film from its conception to its diffusion.
Once the film has been validated by the client, with whom there has been permanent contact, we broadcast it on two channels. On the one hand in external, to develop brand awareness, make it known and sell. On the other hand in internal, for employees. Indeed, communication originates internally. It is the first historic channel in the sector, which makes it possible to unite teams, set common objectives and, where appropriate, celebrate successes.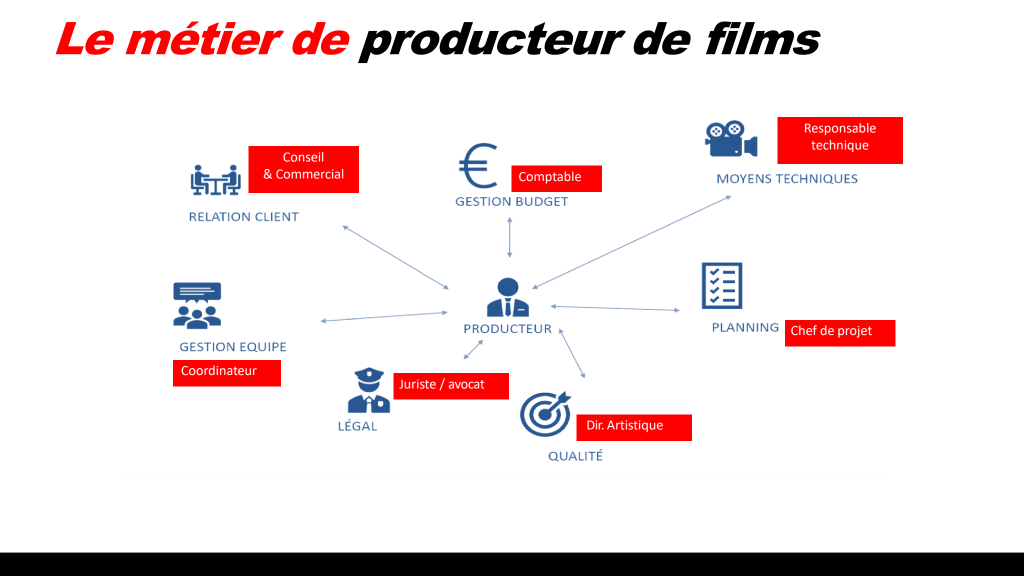 Julie Malberti: I hold the position of social media manager at Lenôtre, a member of the Sodexo Live group. Lenôtre is a very special house, since it has a network of shops, a school of culinary arts, a catering business in B2B et B2C and finally the three-star restaurant and the salons of Le Pré Catelan. On the Social networks, it is around these four activities that we orchestrate our communication. On a daily basis, my missions are extremely varied, the message and the distribution channel directly depending on the intended target. In creative communication, and more particularly in social media, you have to know how to show great versatility. For this, I work with many interlocutors: the marketing teams when it is necessary to highlight a product, the creative teams - including 5 chefs MOF (Meilleurs Ouvriers de France) - when it is necessary to communicate on the know-how and product quality.
Once our social media strategy is deployed, it is essential to make moderation, i.e. to respond to the comments of Internet users. Positive or negative, we have to find the right tone with these. It's a new way of communicating.
Why and when did you decide to move towards creative COM?
JM: It may sound a little strange, but I would say it's thanks to the Covid. 😀 I have always been very attracted to the catering professions and especially those of gastronomy. The health crisis having put a brake on my activity at the time, I decided to embark on a pastry CAP. It has nothing to do with communication, however I was able to develop my creativity there. It was then that I created an Instagram account and looked into the workings of communication, specific to this platform. This exercise seduced me and it was then quite naturally that I branched off into the communication professions.
CF: When I was still in high school, films of Quentin Tarantino were on display. They were a revelation for me, an awareness of the power of the image and therefore of the power of communication. The film is an incredible vector of emotions. At first, I wanted to become a director and enrolled in a Parisian film school. During an internship carried out within the event agency and communication consultancy Le Public Système, now Hopscotch, a new revelation occurred. By discovering the services offered to companies by the agencies, particularly with regard to audiovisual productions, I knew that I had to focus on communication.
I then started directing and editing films, before working more on the overall concept of upstream production, to finally become Director of Clientele and Film Producer. And it was in 2015 that I decided to create my own structure.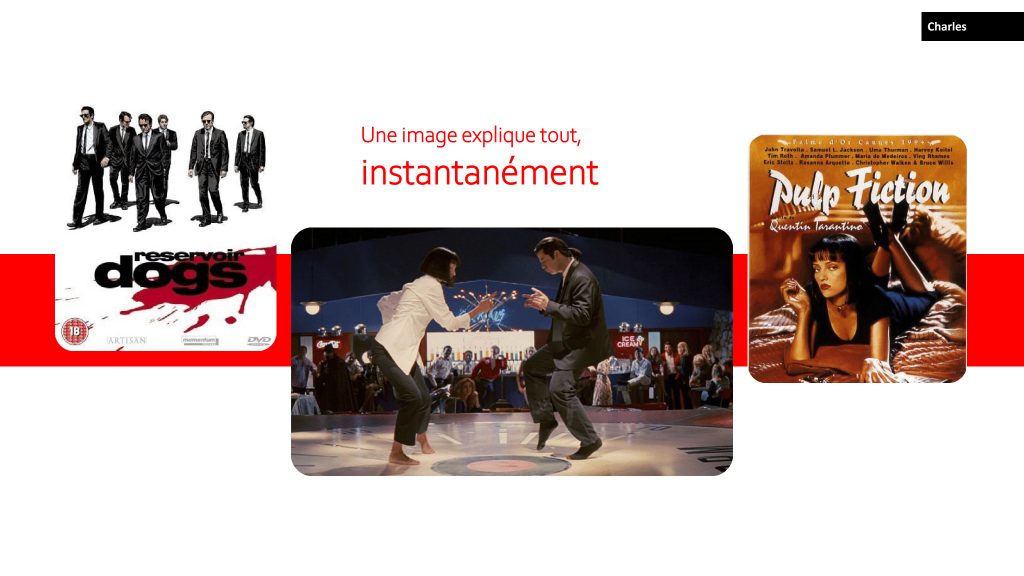 What does a typical day look like?
JM: At Lenôtre, the typical day does not exist. Every month, we have to prepare the editorial schedule for social networks. This involves creating visuals on Indesign, Photoshop, Illustrator, etc. Then there is a phase of rereading the objectives of the editorial slant to establish. How to express yourself? What tone to use? Should we emphasize this or that characteristic of our brand? What atmosphere should we give to our feed? Finally, when this editorial line is reviewed, it is necessary to get down to writing the texts and key messages.
Within a communication team, it is essential to constantly consult on how to communicate. Being strategic means knowing how to demonstrate a lot of organization. Why post a cake image at 15:15 p.m.? Because snack time is approaching. In general, the morning messages will be more institutional and those in the evening more festive in order to create the event.
CF: Just like Julie, I don't really have a typical day. It is very stimulating to constantly meet new challenges. I would say that most of our activities could be split into two major mechanics. On the one hand everything related to the upstream of production, on the other hand what affects the production itself.
Upstream, it is reflection that takes precedence. You have to discuss with the client and develop a concept that meets the objectives, all for a given budget. Each film is unique, requiring different techniques and contributors: field reporting, filming on set, motion design...
When the production is launched, it is necessary to implement all the means previously defined for the realization of the film. Each step must be carefully followed and the link with the customer must remain permanent.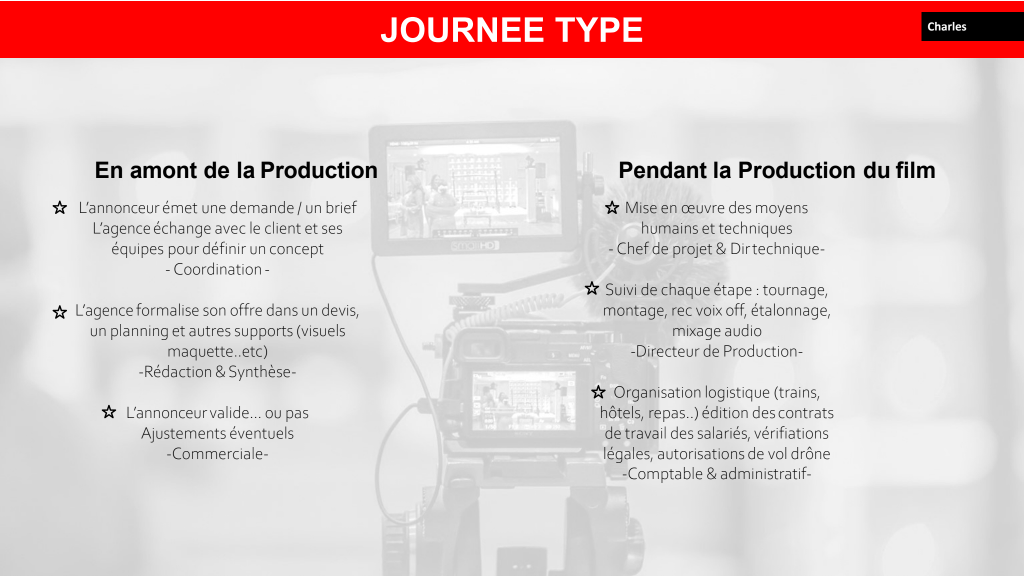 What is the most stimulating thing about your job?
CF : The most stimulating thing is to be an architect. This image is, in my opinion, fairly representative of the production. In effect, like an architect, we receive an order, we study it and we find the most suitable means for the project to see the light of day. It is exciting to realize a concept. Another similarity would be that of the multiplicity of exchanges, with our client, but also internally with all the agency's experts.
I would add that it is extremely stimulating to work with a company that has its own DNA and identity. Moreover, we often speak of "the culture of a company". Each film responds to unique demands and unique values. Note that in addition to an advertiser's personality, we need to adapt to the personalities of the customers themselves.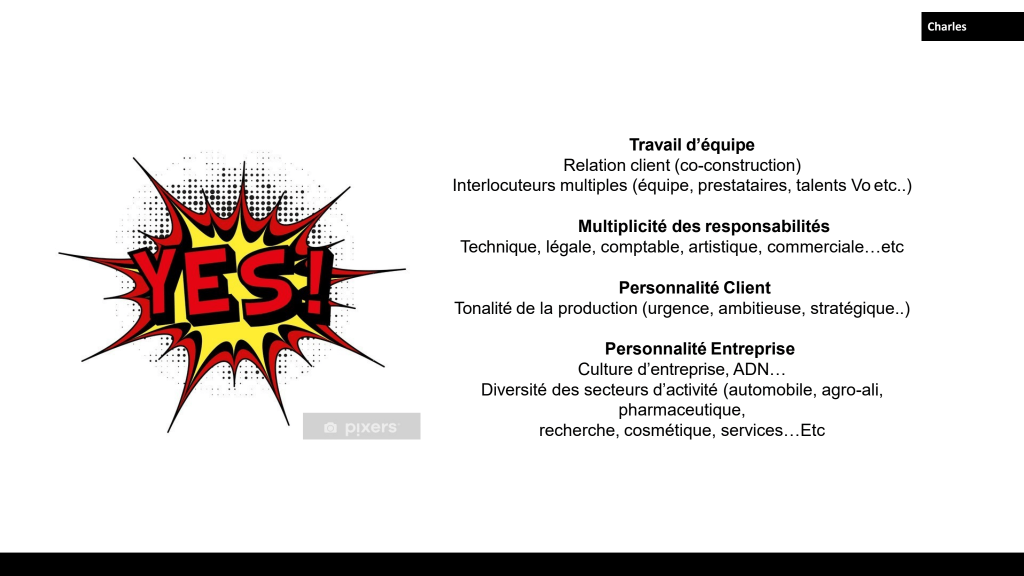 JM: In the world of communication, everything moves at breakneck speed, novelty is daily. Creativity offers an extraordinary feeling of freedom. It is possible to think outside the box by creating something original. The sources of inspiration are inexhaustible, allowing communicators to reinvent themselves every day. Be careful however, communication, especially with the advertiser, remains subject to strict rules. The dynamism of our professions encourages us to remain curious, even outside the working environment. And it is precisely this curiosity that brings added value to our creativity.
At Lenôtre, the particularity lies in the wealth of activities. I am lucky to be able to exchange with passionate professionals, starred chefs for example. The multiplicity of contacts is ultra-motivating : accounting, legal teams regarding regulations, production…
Which communication campaign are you most proud of?
CF: In terms of communication campaigns, the possibilities available to communicators are numerous: studio shooting, multi-camera set, interview, report, motion design, making-of... For example, we are able to produce a "showcase" film exposing in a few minutes, all of a company's know-how, a review film that looks back on the successes of a year, a viral film that generates views on social networks... There are a multitude of possibilities in audiovisual creation.
More concretely, I would cite the internal communication campaign that I produced for Sanofi. The general management of the pharmaceutical company wanted to explain to all of its employees (more than 120.000) the very specific role of the medical affairs team. The latter carries out an active and attentive global watch, to keep abreast of medical advances and be able to provide strategic assistance to the laboratory. To explain the functioning of medical affairs to thousands of employees, it was necessary to show pedagogy and playfulness. For this, the film constitutes an excellent support, allowing to go directly on the ground and to communicate concretely via the images.
This campaign encompassed all communication issues: analysis, requirement and creativity to deliver the most accurate message. Filmed around the world, this 5-episode web series took up the challenge of explaining in a few tens of minutes the work that a cell sometimes carried out for years. Certainly the feat was graphic, technical and artistic, but the real pride lies in the achievement of objectives, since 98% of Sanofi employees were satisfied.
JM: Each year the the countryside Christmas at Lenôtre is a key event. I would say that my greatest pride as a communicator is to participate in this project. It all starts in September with a press day, presenting the upcoming holiday collection. Each year, a region of France is honored, this time it was Provence. So, how to embody this Provençal universe on the plates, from the starter to the dessert? In order to conceptualize this festive universe, we went to meet the producers and conducted our research with Éric Garence, official illustrator of the Côte d'Azur. It's a long-term job, which is very stimulating to see evolve until the end: the creation of a unique immersive universe.
All the activities of the house put their hands in the dough. It is a large-scale collective project, in which it is magical to participate.
What are the major developments in the field of creativity?
JM: Today everything has become quite hybrid, which leaves room for much greater creativity for communicators. We express ourselves more and are freer to dare new things. Strictly speaking, there is no historical or technical evolution, but rather an expanding creativity. Increasingly, managers are becoming aware that this creative force is crucial, and this is where the real (r)evolution lies.
CF: Technological developments invariably impact the audiovisual production sector. However, it seems to me more important to address developments in terms of post-production. In effect, Post-production jobs (editing, mixing, color grading) have fundamentally changed over the past few decades. Motion design, for example, which did not exist 20 years ago, has today become an essential means of creation. It's common to hear "we'll see about that in post-production", when on set we can't find the desired image or sound.
In the last century, Alfred Hitchcock paid particular attention to the filming stage: meticulous cutting, movement of the actors in front of the camera to the millimeter, an approach to staging that could be described as "scientific". The editing stage was almost a formality since all the mechanics of the scenes were designed before filming.
Now we see the opposite phenomenon.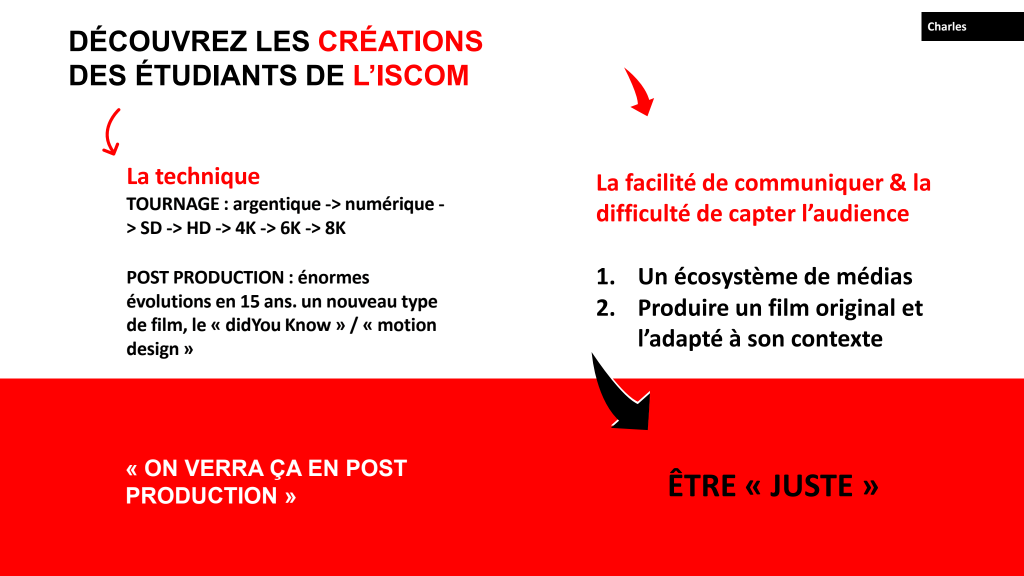 Another evolution of creativity concerns content. In a world flooded by communications of all kinds, where social networks are becoming real media, it is becoming more important than ever to stand out with production originality. Creativity, when adapted to the context, is the condition for achieving fair and effective communication.
Take this campaign from SAP Consulting. The original idea of ​​comparing smokestacks to rockets to "turn crisis into opportunity" seemed to fit perfectly with the DNA of this B2B solutions company. However, this strategy did not have the desired effect, since the public judged that this campaign lacked responsibility towards the environment. What you must remember ? Pay attention to context when getting creative.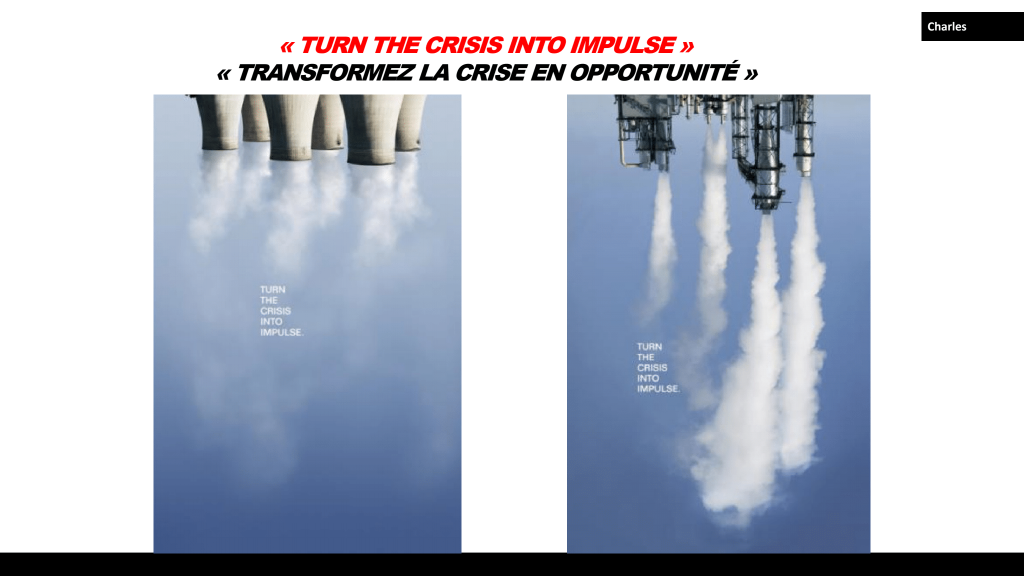 Do you have any advice for future communicators?
JM: Above all, be organized and structured. In communication, many codes must be respected, and all the more so on the advertiser's side, you do not have the right to be dispersed. I would add that you will have to be curious, curious about everything. Don't stop at your job, be extremely open to the world whose sources of inspiration are inexhaustible. Being curious allows you to generate new points of view and learn to take a step back. Certainly my field is gastronomy, nevertheless other universes inspire me on a daily basis (art of living, perfume, sport, etc.)
CF: I join Julie. It is absolutely essential to open up to all environments, to be curious about everything around us. Keep in mind that when it comes to creativity, anything goes. Millions of brilliant ideas already exist, do not hesitate to revisit them and shape them in your own way to bring out something new. Doesn't Tarantino fully assume his remakes and adaptations?
Another point seems crucial to me, sharing. It is by confronting and arguing on points of view that ideas can be perfected. Ultra-strategic communication feeds on exchanges and sharing.
Finally, multiply the ideas. I like to think of communication as a journey. When we think of an extraordinary destination, the best way to find it is to list dozens of them beforehand, so that one of them imposes itself on us.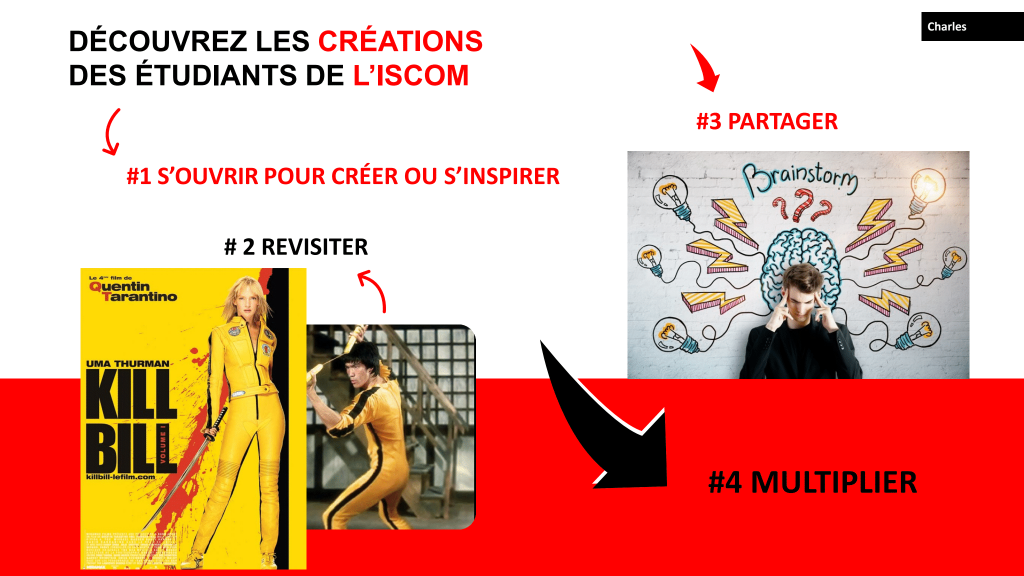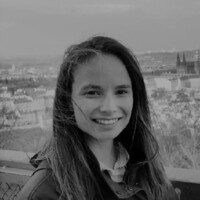 Julie Malberti,
Brand Content Manager at Lenôtre house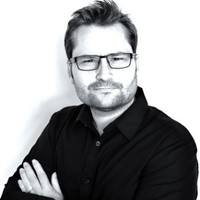 Charles Fortin,
Director and Producer at Orygen Movies