Peter Drucker said: The purpose of an organization is to enable ordinary people to do extraordinary things. » So, how to live its purpose on a daily basis? How to put the individual benefit at the service of the collective benefit? 💡 To see more clearly on these fundamental identity issues, the We Are COM team went to find Stephanie Boutin, Deputy Managing Director in charge of Communication and CSR of the Matmut Group and member of Club We Are COM🇧🇷 🇧🇷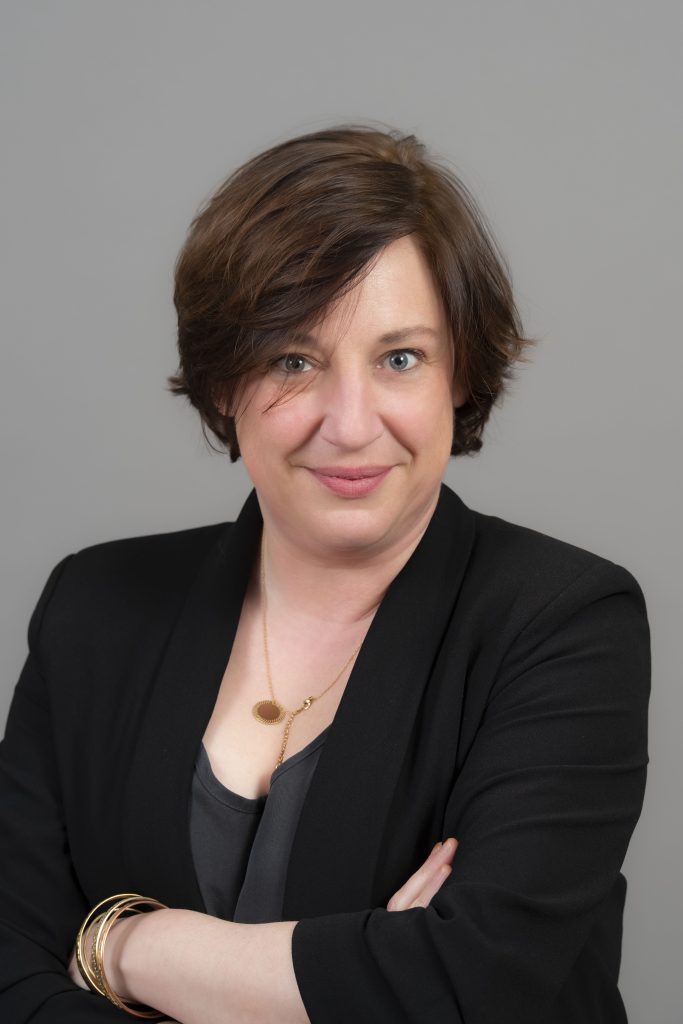 On the occasion of the launch of the new brand identity of the matmut, Stéphanie Boutin opened up on the underside of this major plan: redefining the DNA and redesigning the raison d'être. How does a mutual company reaffirm its identity, while advocating its uniqueness? What is this new logo all in motion? A lesson in committed communication, " safe bet ». ????
Hello Stéphanie, you are Deputy Managing Director of the Matmut group in charge of Communication and CSR. To begin, we would like to know your definition of engaged communication?
Committed communication contributes to highlighting the contribution of a company to the common good, by being able to make the connection between a product and the structuring commitment of the company. In other words, it is when product communication serves the purpose of the company, because the split that existed between institutional communication and commercial communication is tending to disappear completely. Also, Committed, double-entry communication expresses both the individual benefit of the consumer and the collective benefit of fellow citizens.
Even if we are not an NGO and we do not have the vocation to defend a cause, we have - because of our mutualist model - the requirement to be consistent in the daily concretization of our raison d'être, and our belonging to the social and solidarity economy.
Some large retailers have understood this and have also set themselves apart with very committed communications. I am thinking in particular of the the countryside in favor of fruits and ''ugly vegetables''. This device manages to serve both the commitment of the brand and its products, by advocating a more ethical and responsible consumption..
We have the requirement to be consistent in the daily concretization of our raison d'être, and of our belonging to the social and solidarity economy.
What are the particularities of the shutter "More identity and more singularity" of your strategic plan More from Matmut 2021-2023 ?
Started 2 years ago, this pillar of our strategic plan was initially intended to formalize our raison d'être. We therefore consulted all of Matmut's stakeholders: the 4 million members, our member delegates, the board of directors and the 6 employees. In all, 140 contributions have fueled our raison d'être and structured our manifesto. Since Matmut is a mutual company, it belongs de facto to its members and therefore to its policyholders. This is why their opinions count and legitimize our actions. Also, our uniqueness lies precisely in this pragmatic way of embodying mutualism.
In a second time, we have set up working groups around the embodiment of our raison d'être so that it does not remain declarative, but is tangible in the way we exercise our profession as an insurer, with this basic question internally: "Cow do we align our businesses and our projects with our raison d'être? ».
Communication does not escape these questions, so we have naturally developed several aspects, including our visual identity, so that the codes of our brand are in line with our raison d'être. The next step is the evolution of our advertising tone. I speak of evolution and not of revolution because the contemporary story that we write is part of the continuity of our history. It is possible to project oneself into the future, only in the light of what has been done previously.
Finally, the key words "identity"And"singularity" guided this project. Indeed, no one buys insurance in the same way as candy, it is not an impulse purchase, it is a purchase of reason and obligation. In this competitive environment, it is not always easy to tell the difference between the multiple players, who however are not interchangeable. Affirming our uniqueness as a mutualist group means providing concrete proof of our societal commitment.
Affirming our uniqueness as a mutualist group means providing concrete proof of our societal commitment.
Indeed your brand identity had not changed for 20 years. Can you tell us more about the development of this logo, all in motion?
Since its creation 20 years ago, the Matmut logo has remained unchanged. At the time, its design had been thought out according to the company's flagship activity, property insurance. However, Matmut has become a complete insurance group which now offers all insurance products: auto, home, complementary health, provident insurance, savings, retirement, wealth management, etc. The codes of this old logo therefore no longer fully corresponded either to the reality of our businesses or to the changing needs of our members.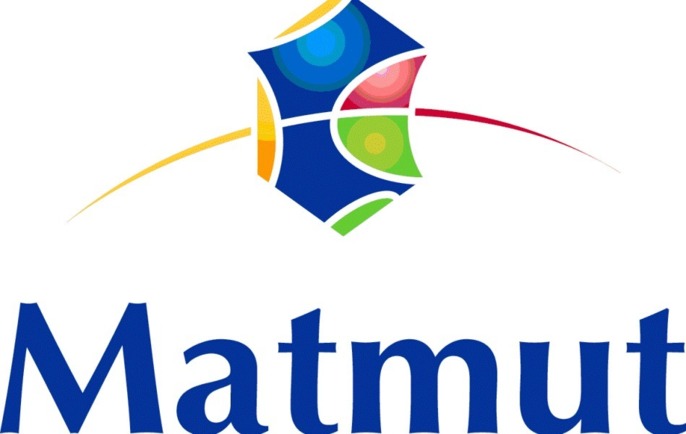 Based on our ambition, namely to contribute to ''build and dream tomorrow'', we wanted to work on our brand in a more aspirational way, in particular through this new moving logo. It was also crucial for us to reinvest the values ​​of non-discrimination in all of our coders. We are open to all, accessible and for all. The different color entries also symbolize this multiplicity of individuals and pathways to our solutions. Beyond our physical network in France, we had to testify to the accessibility of our services via the digital in a readable, singular, impactful and attractive way.
Developing a new logo is no easy task. Following a call for tenders, we chose to be accompanied in this mission by the graphic design agency FutureBrand. We also surveyed our collective, going to meet the different professions to understand their specific needs and constraints. After these strategic reflections, we had the conviction that a company like Matmut did not need to revolutionize its identity, and had to preserve the spirit of the house. We absolutely did not want to cut ourselves off from our history, but on the contrary bring it a breath of modernity.
We have organized very qualitative focus groups around this logo, bringing together the opinions of members with more than 5 years of seniority and those of prospects throughout France; because a brand can live in a very particular way, depending on the territories. These exchanges enabled us to collect numerous opinions relating, among other things, to the issues of non-discrimination, openness and eco-responsibility. In the insurance sector, the ecological and climatic impact is a fundamental subject, on which we invest as much as possible: carbon footprint, eco-driving, recycling, risk anticipation, etc. It was essential for us to understand the global visions of the world, to take into account all of these contributions
Typography unique, line thickness, colors, junctions… The development of the logo was then thought out based on all of his contributions. Without being a consensus or a compromise, it was born from the contribution of all our stakeholders.

And now how to install it, make it discover?
After carrying out an impact study on this graphic transformation, we listed almost exhaustively all the media on which the logo should appear. On October 19, 2022, the date of the launch and inauguration of this new brand identity, the logo was placed on the facade of the Matmut headquarters in Rouen. A strong symbolic step!
As for the signs of our agencies, this change will take 18 months. This is also an additional opportunity to materialize our commitments because even before the announcement of our energy sobriety plan, we had taken action to remove all the illuminated signs from our branches.
And as for the other supports – those of theinternal like those of theexternal, Social networks, the website, the partner sites, the sponsoring, or the contracts that are now digitized – the new logo will be displayed over time.
Your group is committed: social responsibility, accessibility, inclusiveness… In addition to the visual identity, how can you guarantee that your commitments are properly understood by all your stakeholders, your elected officials, your members and your prospects?
Accessibility was a prerequisite in our work, particularly with regard to digital channels. Besides, tests have shown that our new brand identity enjoyed +90% accessibility on the digital dimension. As for print media, we managed to achieve up to 30% less ink rate.
Beyond these very broad actions, Matmut has implemented a strong strategy based on 3 axes.
Represent the multiplicity: all of the brand coders, all that is figuration or associated image, must invariably take up this idea of ​​multiplicity and openness. In the same way that the McDonalds brand claimed " come as you Are », at Matmut we cover all audiences, without any discrimination. This dynamic dates back to the very origins of our company. It is the mutual for all those who do not have one.
Represent inclusion : to facilitate the universal understanding of our messages, all of our video materials (with the exception of television campaigns) are subtitled. In addition, we are committed to making film heritage more accessible to everyone, thanks to audio description. Finally, still with this inclusion in mind, we have changed our sponsorship partnerships towards a "VERY collective sport" program, promoting inclusion for and through sport.
Being active in the field of culture: in order to welcome people for whom culture is less accessible, whether for physical or social reasons, we manage our own center of contemporary art, on the outskirts of Rouen, whose park is labeled ''Tourism and handicap' '. We also have a cultural sponsorship policy focused, here again, on the dimensions of accessibility and inclusion, via co-construction work with our partners.
In other words, this new brand identity reflects Matmut's openness to others, anti-discrimination and mutualist uniqueness. Our brand is sparkling. We want this state of mind to shine through even more.
Often relationships with insurers are perceived negatively, being associated with bad news. Gold, our mutual is also there to share happy moments with its policyholders, create a relationship of trust and provide solutions to their daily challenges. It seems essential to me to take the opposite view of ultra-dramatization, especially in an anxiety-provoking societal context. How to build and dream tomorrow? Simply by freeing oneself from its anxieties thanks to an assurance of confidence. I am convinced that only serenity allows us to project ourselves into the future.
How to build and dream tomorrow? Simply by freeing oneself from its anxieties thanks to an assurance of confidence. I am convinced that only serenity allows us to project ourselves into the future.
At We Are COM, we are also convinced that the future is written with our previous experiences. So we are curious to know what was your greatest pride as a communicator?
Without hesitation, the culmination of these 2 years of work on our purpose. I would say that this reflection is a bit on horseback between communication and fundamentally something else. In other words, the COM is no longer just the final varnish of a project. The accompaniment to the construction of a raison d'être is part of a deeper and intrinsically different work. I am extremely proud that Matmut has entrusted me with this heavy and exciting mission which takes us back to the very roots of the company.. How to structure a purpose? How to live it together? How to wear it in a legible and accessible way? Really exciting.
Finally, do you have any advice for today's and tomorrow's communicators?
First of all, that no one exercises the profession of communicator alone. There is no super strategist, no matter how talented and visionary, who can carry out a project alone. In communication, whatever the branch, profession, knowledge, experience, structure, personal experience... it is the diversity of points of view that advances. So, to remain in active listening and the other advice is to keep an insatiable curiosity.
The world is constantly moving, it is staged and coded. To better understand the developments, it is important to feel the spirit of the times. Be careful not to challenge everything either, some things remain unchanged. Out of habit in our profession, we too often look for novelty, the latest trend, sometimes forgetting its origins and its invariable constants.
Finally, you have to work! To be good in this job, there is no miracle. Yes, in communication we have fun, but above all it requires a significant personal investment. If you want to do COM, don't be stingy with your time.
3 things to know about Stéphanie
???? His mantra? "Cultivating good humor is also cultivating elegance".
???? His favorite medium? The radio. The sound is very powerful it leaves more lasting traces. image, audio is one of the most structuring sources of information for the mind.
✅ His engagement ? A fervent defender of collection and recycling, she is convinced that even if we do small things, it counts, because it is collectively that we make things happen. , great things end up happening.