What if we reviewed our employer branding requirements? ♥️ To believe Onepoint, the French group specializing in business transformation, finding your dream job is more akin to finding true love than you might think. 👀 At a time when the relationship to work of the French is changing and the recruitment ambitions of growing companies, how to develop a strategy employer brand that makes the difference?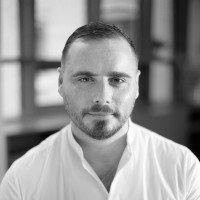 To find out more, the team We Are COM went to find Julien Fere, Marketing & Communications Partner at Onepoint. 🤓 This expert in corporate notoriety with strategy and tech talents, revealed to us in preview an extraordinary recruitment plan. Once upon a time there was a love story...
Hello Julien, to start, we would like to know your definition of the employer brand.
The concept of "employer brand" is useful for talking about the brand that is aimed at potential candidates in recruitment procedures. However, it gives the impression that there are several brands, whereas the challenge is to have a coherent message, whether it is addressed to candidates, internally, to customers or more broadly to civil society. The "employer brand" speeches are an adapted version of the brand speeches intended for talents who could join the company, with a very strong porosity - even a total overlap - with the speeches of the internal communication.
What are the new recruitment challenges for companies?
The year 2022 was a veritable Eldorado for recruitment, with major talent search campaigns in companies and consequently a turn over rising. But, announcements from Twitter, Amazon or Microsoft signaled the end of recess. We are faced with a paradox with very protective employer branding (4-day week, telecommuting, etc.) and violent layoffs according to productivity needs. The challenge is to have recruitment actions that are consistent with the discourse and to avoid the disconnection between violent acts and fine words.
The challenge is to have recruitment actions that are consistent with the discourse and to avoid the disconnection between violent acts and fine words.
Precisely, how to illustrate these new ambitions in terms of recruitment? How to "dust off" the codes of employer brand communication?
Contrary to the market, Onepoint announces the recruitment of 1400 talents in 2023. This pursues our long-term growth ambitions, with more than 1000 people joining us in 2022 and a desire to grow in a sustainable and harmonious way while preserving the culture and model that make the Onepoint brand unique.
To achieve this, obviously, the subject of expertise is at the heart of communication – talents want to join groups that are specialized in their subjects. But beyond the know-how, what makes the difference today is the culture : position yourself as an alternative player with a proven model that offers more than a salary and meal tickets.
Onepoint recently carried out an offbeat recruitment campaign, "Love Bot", can you tell us more about this operation?
To convey this message, we are inspired by the codes of the BtoC communications and decided to ambush marketing on a chestnut tree well known to all: Valentine's Day. What if we could fall in love with his future company, Onepoint, as if it were the chosen one?
And to tell this story, what better than to have those who are the best proof of these "love stories", our talents who joined us a year, five years ago, even fifteen years ago and for whom the story still lasts ?
The film will be shown on Social networks and campaign landing page allows you to test its compatibility with the love bot – a bit like Tinder – to submit your CV.
This project is also being rolled out internally. Also, how to engage employees around it?
On social networks, I fundamentally believe that the word of a word is a hundred times more credible than the word of a brand.
With this belief, the originality of this the countryside, beyond its tone and creation, is to be based on a balance between paid advertising on the networks and "employee advocacy". Natural posts, which emanate from our talents and through which they each tell their own love story with the company, playing on the misunderstanding that makes the success of the campaign video.
To do this, we use our message distribution channel by inviting all internal via workplace to play the game, and we can count on their pride of belonging. We also mobilize the different statuses: the post that a partner or a leader will make will have an exemplary dimension, while allowing him to share a bit of his personal story with Onepoint.
this internal involvement allows us to increase our networks and reach hearings, the contacts of our talents, which our "corporate" networks could not reach. That's the whole point of a recruitment campaign!
On social networks, I fundamentally believe that the word of a word is a hundred times more credible than the word of a brand.
Onepoint provides its talents and customers with design and innovative "living spaces", dedicated to reflection and collaboration. Would you say that well-being at work now involves "like at home" ?
I always have a little trouble with the "like at home", because everyone has a home that looks like them. On the other hand, it is clear that our HQs (Paris, Nantes, Bordeaux, Toulouse, Rennes, Aix, Lyon and internationally) do not look like offices. No batteries of chairs and tables, these are places to meet, to phosphorate or to exchange. Those who enter our home have the impression of being elsewhere. And with the omnipresence of contemporary art, designer furniture and something to drink or snack on, you want to spend time there...
In your opinion, how will the relationship to work of the French people evolve in the years to come?
The great break in the health crisis has completely questioned our way of working. So necessarily not for everyone, but for those who can, office life has become more flexible, freer, but also more empowering.
As a manager, this new situation obliges me: to animate a collective, you have to get everyone on board, create moments of dynamics while working on the personalization of career paths and work rhythms. Getting back to the essence of what motivates people to move forward: growing in expertise and having fun every day.
Office life has become more flexible, freer, but also more empowering.
Finally, do you have any last advice for companies wishing to boost their employer brand strategies?
Coherence : work on employer brand communication as part of overall communication, or even as proof that can go beyond the simple framework of the candidate's speech.
Credibility : do not create speeches that over-promise, contradicting the actions of the company.
Reversibility: ensure that all employer brand promises are embodied and even tested internally before being deployed.
3 things to know about Julien
His source of inspiration? Julien limits his exposure to information and content. His favorite radio station, which he listens to for several hours a day, is FIP. Paradoxically, it is a radio without advertising, with little conversation, but a real talent for sequences, a sharp and timeless selection and the program "Jazz à FIP".
Her favorite communication campaign? The qui campaign of Annie Leibovitz for Louis Vuitton, which is constantly enriched, featuring Gorbachev, Deneuve, Pelé. He loves the timeless dimension, which confines the iconic, and its cliché side of the political vision of the world. According to him, it is characteristic of a talented brand to become legendary – beyond time – while being totally relevant. hic and nunc.
His commitments? Julien isn't sure he knows how to do anything "good" other than marketing and communication. 😀 Also, his commitment is to share his experience with the younger generations. He is an Associate Professor at CELSA and spends a lot of time with his students. At the same time, Julien is also setting up editorial projects "Les sous de", for Ellipses editions, on marketing and communication topics, in order to give the floor to experts in the sector and create a dialogue with the public.