The mini trade fairs of the Communication We Are COM X ISCOM, present the daily life of communicators. Let's go for an overview of the event and sponsorship sectors, in this episode #22! 😎
Expert opinion
From the side advertiser, we welcome Benoit Lanciot, Director of event communication and partnerships for the SNCF group. While on the side agency, Vincent Roussel, Business Development and Communication Director at PublicisLive Paris, will talk about his daily life as a communicator.
Hello everyone, what is your job?
Benoit Lanciot: In the early 2000s, I joined the SNCF group, where I now work in the communication department. More specifically, having founded the group's event department, I have the chance to manage the teams in charge of partnerships, cinema and events.
Vincent Roussel: For my part, I work at PublicisLive Paris, the event communication consulting agency of Publicis France. This integrated agency aims to support its clients, advertisers and institutions, in their various issues regarding the organization of events. Moreover, we collaborate with the SNCF Group and Benoit. 🙂
#1 Why did you choose the field of events and sponsorship? What was your course ?
B.L: To tell the truth, I don't know if it was me who chose the event or the reverse. After having followed a rather general course in communication, I had the opportunity to do an internship for a very large French company, which wanted to set up a large-scale event. Participating in this project undoubtedly got me started and very quickly made me understand the plurality of the profession.
Indeed, events is a very vast sector, which brings together many aspects of communication, affecting both partnerships and public relations. It was after this first formative experience that I joined the SNCF group, then in full restructuring. In terms of event communication, it was necessary in particular to set up image campaigns for the group's corporate department.
V.R : Just like Benoit, events have imposed themselves on me thanks to ultra-revealing experiences. Following a course in business school, marketing and communication, I discovered the world of the agency. SO, I simply got caught up in the game of live and more broadly of events. In this sector, the pressure stimulates, since the agency is at the heart of the implementation of an entire operational strategy.
Subsequently, I was for a few years Director of Events for the La Poste group, where I collaborated in the development of actions that accompanied the transformation of the group.
For a year now, I have returned to my origins, the agency, to take charge of development and communication at PublicisLive Paris.
#2 – What is your own definition of event COM and sponsorship?
V.R : It is not easy to give a brief answer to this relatively complex question. 🙂 I would say that event communication is about managing to create unique moments, capable of transmitting strong messages to communities and to different public. It is necessary that all the conditions are met to carry out a project. The event is a media in its own right, which conveys emotion through the experience of a memorable moment.
I would add that over the past few years, the hybridization of events, a consequence of the health crisis, has not been able to respond fully to the challenges of the sector. For what ? Quite naturally because it is more difficult for emotion to pass through a screen, with phygital the level of public attention is altered, making the messages less impactful.
It is important to remember that the event, fundamentally resides in the creation of unique moments of emotion and live.
B.L: Of course, I agree with Vincent. Events are a medium, a state of mind even. Today, many consider this communication technique to be "non-media". Admittedly, events are not a traditional medium. However, it delivers a pre-established message to a pre-defined target. It is a communication tool, but a communication of experience sharing between a brand and its public.
The event is a communication of contact and proximity, which makes it possible to create a rupture. Essential, this concept of rupture is at the heart of all the challenges of the sector.
#3 – Why and for whom would you advise these areas of communication?
V.R : The event is made for all those who like to go further, deepen things and open up to the world. In this sector, it is important to understand a problem as a whole and to go beyond the brief to produce attractive events.
But beware, not everything is an event and not everything lends itself to the creation of an event. In agencies, for example, we sometimes receive requests that do not allow us to meet the conditions necessary for the development of a creative concept and therefore to propose a moment of rupture.
Some events are self-focused on a sector of activity. The risk, with this industrial verticality, is that the public will not be satiated and will not respond to issues of transverse advantage.
With an event like Viva Technology, the leading European event in the tech and innovation sector of which we are executive producer, we are opening up new horizons. To develop this operation, we started from the premise that large groups and startups need to work together to innovate in terms of services. The Viva Technology event is not confined to one sector or another, but on the contrary mixes expertise and ecosystems. Also, there are mobility players with the SNCF group or the RATP, health players with Sanofi or even luxury players with LVMH. In my opinion, it is thanks to this abundance that the show has become an unmissable event for innovation.
B.L : For whom is this domain made? The event is above all a state of mind, you have to have a real soul as a conductor. This requires having a well-made head and a great sense of organization. A project is piloted in "multi-tasking mode". The communicator is the guarantor of the coordination between the different trades of the event: technical, contents, picture, etc. It is essential to know how to embrace a project as a whole in order to get all the players to work together.
Piloting is therefore a fundamental personal skill for all communicators who wish to move towards events. The rest is learned on the job.
I would add that you have to have a taste for risk, like to put yourself in danger almost on a daily basis. Finally, events are an extremely stimulating sector for all connected people.
#4 What are your daily missions and challenges? Do you have a typical day in events and sponsorship?
B.L: In the event, there is absolutely no typical day. Besides, if that were the case, it would no longer be an event. Even if some of our missions can be recurrent, monotony cannot go hand in hand with the concept of "break" mentioned above. I like to think that we know how a day will start, but never how, or at what time, it will end.
The event is deliverable. This goes through phases of preparation and phases of exploitation, when the event is delivered. Timing is essential, we are always live. In the world of cinema, for example, a film is released when it is ready, after editing and post-production, the time of which can vary. While in events, we must deliver our project on time, regardless of the hazards encountered.
So definitely, monotony does not exist, and that is precisely what appeals so much to professionals in the sector. Improvisation is daily, you have to know how to constantly adapt to new data. Depending on the business and the structure, the missions and the contacts are never the same. The event is a sum of extremely varied human skills, where each actor has an essential role to play in the overall success of a project. At the advertiser for example, event communication is at the end of this chain of skills, our role is to coordinate, manage and finance the project.
We are lucky, with Vincent, to exercise deeply human professions. This is the wealth of our sector.
VR : We don't have a typical day, indeed. On the agency side, the satisfaction of our clients is invariably ours. Also, an advertiser's project also becomes ours.
If there is no typical day, it is because each project is an original creation. The problems and the stakes are never identical. It happens that a client asks us saying "you must have done this a thousand times", but no, never! An event is unique.
At PublicisLive Paris, our main mission is to create and manage a project by guaranteeing good relations and the transmission of information between our clients and our service providers. Our expertise also touches on project management, production and logistics.
More precisely, on a daily basis, I oversee the projects, from taking the brief to delivering the event. It's very cross-functional work, since, once again, it's the aggregation of skills that shapes any event.
#5 – Can you tell us about your pride? What excites you the most?
BL : When an event sees the light of day, after months and months of work and preparation, of course we are proud of it. But can we speak of pride when we are simply doing our job? The success of an event is common, it depends on long-term collective work.
Also, I would say that the real pride for me is group work. It is a privilege to lead the team in charge of SNCF event projects, working with the people involved, who show exemplary solidarity. On a daily basis, human interactions make it possible to build concrete things and it is extremely satisfying.
As a public company and a citizen, we are an actor in society, committed to the life of the French people. Every day, more than 10 million of them use our network. The last 20 years have seen the birth of great events, such as the inauguration of new lines, or even the world rail speed record in 2007. A record that France still holds!
VR: Pride comes from the moments that freeze in our minds. Satisfaction is having succeeded in bringing together all the conditions for a project to be carried out. Recently we organized a convention, during which we felt that the public was concerned, happy to share this moment which gave meaning to their mission on a daily basis, thanks to the extraordinary work carried out upstream by our teams. It is in this kind of situation, when we deliver flawless performances and manage to generate these emotions, we can be proud of our investment. It is a pride that goes through exchange, sharing and transmission.
What sets us apart at PublicisLive Paris is our ability to bring together a wide variety of communication expertise. We call this guiding principle "Power of One". This enabled us, for example, to support a car manufacturer in record time in the launch of its new electric vehicle. In response to the problem of a global communication plan, several agencies of the group were associated, we proposed to duplicate in event a TV advertising campaign carried out by another entity of the group. This gave rise to an extraordinary event, which ended with what is called a photo opportunity. Finally, this launch was supplemented by an important media device, at 21 p.m., on Sunday evening on TF1. This operation is exemplary in all its dimensions, both visually and spectacularly.
#6 – In your opinion, how will the COM evolve in the years to come?
VR : Evolutions are of course constant, but I prefer to speak of adaptations. For example, we have witnessed the digitization of events.
Today, we cannot escape platformization, this ability to compile the different areas of communication expertise. In the event industry, the starting point is always a client's request. This orders a project, to which we will have to integrate digital, theinfluence, branding, picture, etc. Creating an event is not enough, its influence and its power depend on the assembly of these different expertise of COM and marketing.
Urban artist it seems to me that in the years to come, the importance of data will increase. It allows us to understand consumer behavior, which orients and guides us in the design of experiences. There date ultimately helps us deliver an event that meets audience expectations as closely as possible.
B.L : I don't know what the future of communication will be and I'm delighted not to know, everything is to be discovered! Nevertheless, I believe in contact communication, that of human relations and proximity. The health crisis has transformed the event. What we are experiencing today is not, in my opinion, the "nice" event, the one that brings people together. Nothing beats physical encounters, virtual sharing has its limits.
20 years ago, events were done without digital. The SNCF had for example inaugurated the TGV Méditerranée with zero digital, yet it was one of the biggest events ever organized by the group. Events will certainly evolve according to digital tools, but the real experience, that of emotions, will remain the basic DNA of our sector. That's what makes it so charming.
#7 – Do you have any last advice for future communicators?
V.R : Above all, follow your passions and desires. To thrive in events, you have to stay curious about everything. Success always comes from diversity. When we receive trainees or work-study trainees within the agency, I remind them not to miss out on their experience in business, it is always an opportunity. Capitalize, take it all, learn constantly and it will be the best way to define your future professionals.
Finally, our job is a job for the convinced, if you feel like it, go for it! You will make enriching encounters and navigate in varied environments.
B.L : Show your personality. Arriving on the job market, you may lack know-how, so bet on who you are. It's your personality that will make the difference, more than your diplomas. Human skills are at least as important as professional skills. In the world of event communication, advertisers and agencies are looking for talent and this is good news for you, future communicators.
However, beware of received ideas, the events professions are absolutely not jobs for lazy people. You have to want to give your time, the 35 hours do not exist and fortunately elsewhere.
And finally, there is no distinct separation between student life and professional life, everything is fundamentally interconnected. So, as Vincent says, choose your internships and other business experiences carefully, they will be decisive for your career.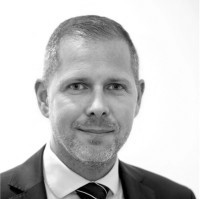 Benoit Lanciot,
Director of Event Communication and Partnerships SNCF group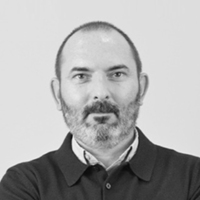 Vincent Roussel,
Business Development and Communications Director at Publicis Live Paris

Études de cas
🤓 And to go further in our overview of the professions of event communication and sponsorship, a look back at some campaigns that marked the We Are COM team.