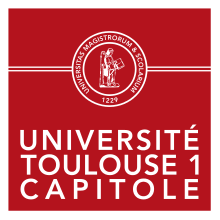 2 Rue du Doyen-Gabriel-Marty, 31042 Toulouse
2 Rue du Doyen-Gabriel-Marty Toulouse Occitania 31000 FR
THEToulouse I University - Capitole is one of the three universities in the city of Toulouse. It offers courses in law, economics and management and has chosen to favor international networks to promote scientific collaboration, exchanges of students and teacher-researchers.
It is also one of the only two French higher education establishments to appear in the world top 100 of the Shanghai ranking, economics / business section.
The Masters in communication that it offers are taught in partnership with theToulouse III University - Paul Sabatier.
Qualifications
Masters 1 and 2 Information Communication