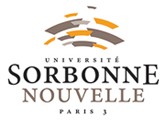 13 Rue Santeuil, Paris, France
13 Santeuil Street Paris Ile-de-France 75005 FR
Missions of the Institute of Communication and Media
Created in 1971 to provide the University with multidisciplinary training in human and social sciences in the fields of information and communication.
Its missions are of three types:
DEVELOP the scientific disciplines that study the means and situations of communication (logical and linguistic analysis of discourse, semiology, semantics and pragmatics, psychology, sociology, anthropology, history of contemporary media systems, media law and economics); certain techniques, such as data analysis, analysis of different media, new information technologies, survey methodology, behavioral techniques, communication.
CONTRIBUTE to the development of specialized professional education in the information sectors (press, advertising, radio and television), social communication (internal and external of companies, organizations and institutions, associations) and new technologies.
PARTICIPATE in the initial and continuing training of teachers, trainers and facilitators (educational sciences), information and communication professionals.
Students receive training - provided by both university teachers and professionals - which combines a general culture in human and social sciences and its application to information and communication, in the various fields covering professional specialties.
Trainings offered
Communication license
Master 1 Information and Communication
Master 2 Research - Information and communication
Professional Master 2 Communication of Companies and Institutions
Professional Master 2 - Intercultural Communication and Project Engineering
Qualifications
License, Master 1, Master 2
Domain
Letters and Languages, Journalism