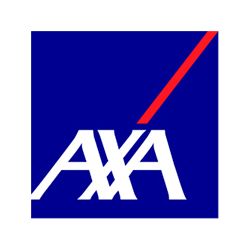 GIE AXA
Poste
The AXA Group, world leader in Financial Protection, supports and advises its individual and corporate customers at every life stage, providing them with the products and services that meet their insurance, personal protection, savings and wealth management needs. 
Our areas of expertise are reflected in a range of products and services adapted to the needs of each client in three major business lines: property-casualty insurance, life & savings, and asset management.
In 2021, present in 54 countries, the 153,000 employees and distributors of AXA were committed to serving 105 million clients. 
AXA Corporate Center's main missions are to:
•    Steer the entities in order to ensure the coherence of the strategies, the consistency of the commercial approaches as well as the optimization of the risks and results;
•    Defining and coordinating Group policies, different transversal projects and standards, identifying and sharing best practices;
•    Supporting the entities in order to help them to grow, to develop their offer, their management and steering standards as well as their risk management. 
The head office of AXA Group (GIE AXA), based in La Défense, gathers the Group's corporate activities. It coordinates the various entities according to the Group's strategy and is responsible for managing international projects. The headquarters is composed with over 1000 employees and is distinguished by its strong international culture (45 nationalities).  
About the Communication & Engagement team: within the Group Brand, Communication and Corporate Responsibility department of the AXA Group, the Communication & Engagement division is responsible for engaging with internal and external audiences in order to build, defend and develop a strong image of AXA. 
Main purpose of the job position: 
The "Communication Project Officer" will be part of the "Strategic Planning and Corporate communications" team and will be responsible for ensuring the successful development of the communication team's activations and providing support and expertise to frame, organize and roll-out the communication campaigns and key-moments at the Group level. 
He/She will execute this mission in direct contact with communication officers within the team, entities, Group partners and external providers.  
Main activities:
Be the go-to-contact as a project manager on all digital connected events held at the group level: content creation, script support and technical set-up at the Majunga TV studio in working hand in hand with external provider and technical teams. 
Expertise in project management in the internal or external physical events such as Vivatech, corporate meetings, working hand in hand with Communication Officers or Project leads and ensuring the use of innovative and original communication techniques and new formats
Participate to the operational executions in the global communication campaigns (internal and external) and corporate agenda
Strong support to the team on the creation of high-quality contents, materials (presentations, videos, posters etc.) 
Ensure that all projects are delivered on-time, within scope and within budget, and report and escalate risks and issues to the campaign/project lead as needed
Build and develop good relationships with internal stakeholders (Group & Entities) to ensure all our actions are tailormade, adapted and useful to users.
Contribute to manage and challenge the external vendor such as the connected events provider or communication content provider 
Contribute to evaluate the impact of each project in relation to the KPIs defined by the department
Ensure if needed compliance with Data Privacy, Procurement and Security all along the project
Profil
Main technical skills:
Good project management and communication skills 
Strong ability to manage complex transversal international projects
Expertise in organization of digital events including technical skills
Good knowledge of corporate event management
Excellent level of English (Proficiency / native)
Interpersonal skills:
Autonomy and strong sense of initiative
Curious & capacity to learn continuously
Ability to be flexible, adapt to change and work on multiple projects simultaneously and independently
Rigor, structured and attention to details 
Empathy and a good team player
Experience:
Up to 3 years of experience in communication/marketing in a large company or in an agency