The mascots of the brands accompany us on a daily basis, sometimes we even know them very well. But who are they? The team We Are COM decides today to focus on their stories.
Above all, what is a mascot? At the start it is a fictitious character, most often in disguise, who intervenes during events. We obviously all think of sports events ⛹️ American schools and universities: super handsome football players, excited cheerleaders, and a big beaver waddling in the middle of the field ...
But this funny character, bearer of a community identity, is also staged in various communication campaigns.
Constituting an unparalleled advertising asset, the mascot creates a real customer relationship. It embodies a brand image to which we are attached, thus establishing an authentic proximity with the target. Always stand out more is essential in marketing efforts, and this is where it can make the difference.
Advertising is the price to pay for incomparable thought.
So what do our favorite mascots have to tell us?
Bibendum was born in 1898, which elevates the man to the rank of the oldest mascot (in this article). Its name implies drinking. "Nunc est bibendum", translate "it's time to drink". 🍸 What is he drinking? Shards and nails, because "To your health!" The Michelin tire drinks the obstacle ".
When he started out, Bibendum was paunchy, smoked cigars and wore glasses. Deemed a little too bourgeois, it will evolve. Today he is a bodybuilder, but keeps this aspect of good life. The character, much appreciated by the French, conveys a sympathetic and reassuring image. Michelin manages, through this large pile of tires, to raise awareness among its public. Bibendum has entered the collective imagination!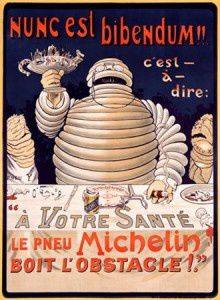 The emblematic squirrel of the Caisse d'Epargne has experienced dark adventures. He managed to save his skin thanks to savings! Nice message sent by the big French bank.
During the Second World War, Didy befriended a prisoner soldier. However, when winter arrives and food starts to run out, the other inmates decide to eat it. The squirrel, which takes refuge in its oak, is found. His tree is felled. The end for Didy? No, the attackers discover there the entire reserve of hazelnuts, cookies, almonds, fruits ... carefully collected by the rodent. This allowed the men to hold out until the arrival of food, and of course the squirrel to be saved. The Caisse d'Epargne therefore plays on the story of its little mascot, both cute and wise. The message is clear: saving is life.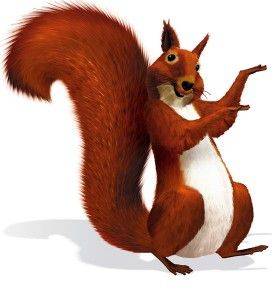 Born in the United States in 1958, Mr. Clean would have been fascinated by cleaning from an early age. After completing prestigious studies, he set off on a world tour to discover the best recipes for cleaning products. Today, behind his devastating smile, he continues to make a point of honor to make our homes sparkle.
He's tough to tackle dirt and flirtatious to appeal to housewives, it works! Its success is overwhelming. Since 1980, Mr. Clean has lost some muscle, and takes on more of a genius aspect from the inside.
Today, it is present internationally, with a translation of its name into the various local languages. Even closer to us? It has a page Facebook, where he always gives us more household tips. Mr. Clean is an integral part of the lives of thousands of people.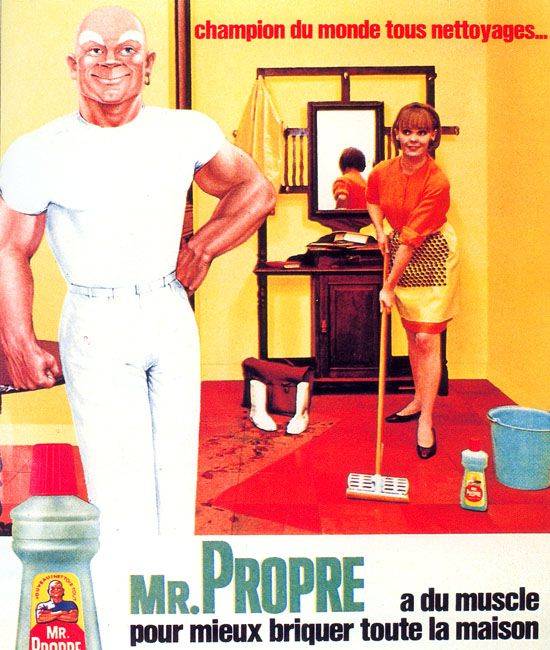 Bob is the blue bear who likes to have fun. Comfort is essential for him: cocooning in the warmth of winter, drinking coffees with his friends on the terrace, having barbecues when the weather is milder… In short, Bob is the friend we would all like to have, and so much the better because he wants to invite himself to our home all year round! Very greedy, the bear is plump. After a slight weight loss in 1972, he quickly regained his round belly. Recently, Bob is present and very popular on social networks, another way to tell us that he wants to be our friend.. He brings a strong capital of sympathy to a company specializing in gas, oil and electricity… the challenge was sizeable. A mascot is always profitable for the transmission of an image, not necessarily perceived spontaneously by the consumer. Here, Bob represents the comfort of gas heating, with its warm flame.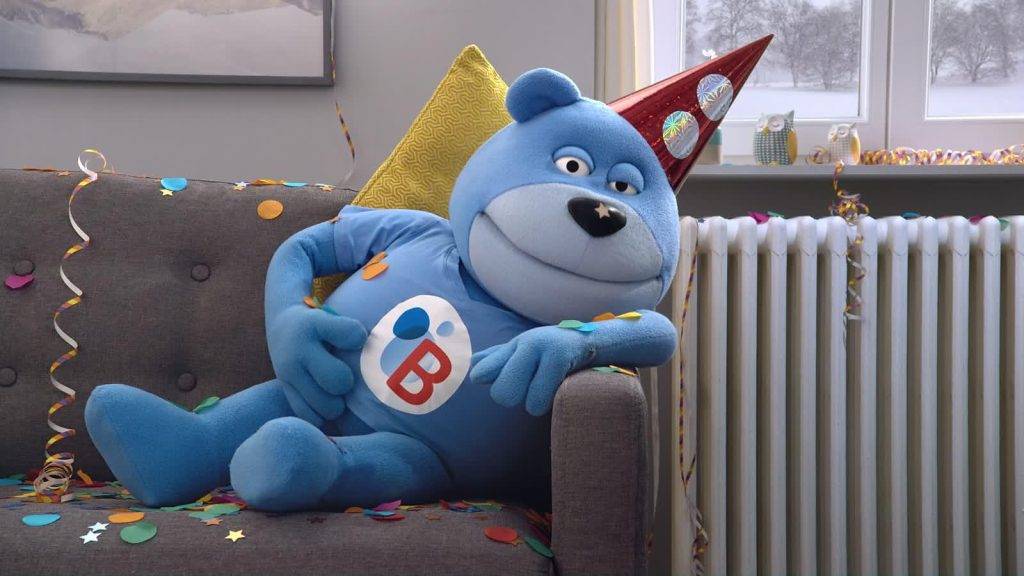 (I.e. Yellow and red M & m's
Red and Yellow are inspired by the great duets of cinema. They embody the values ​​of sharing.

Anne Geisert, Marketing Director of Mars Chocolat France
Born in 1971, the two acolytes love to joke. Jaune is the big dadais stuffed with peanuts, a little stupid. As for Rouge, filled with chocolate, it is smaller and smarter. More self-confident, he sometimes even looks like a "show-off". Inspired by the great duets of American cinema, such as Laurel and Hardi, they must constantly find solutions to avoid being devoured by humans. We follow their adventures and we like it! A super COM strategy for the candy brand, which is thus directly linked to the imagination of entertainment. It also holds records for sales rates in cinemas. 📽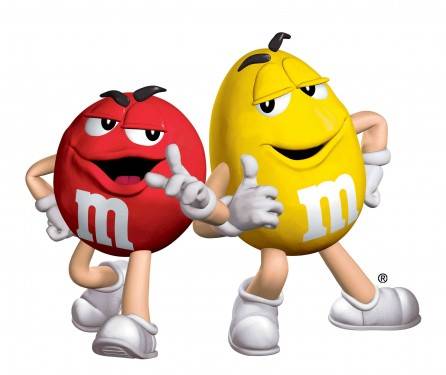 ???? The Milkmaid Nestlé
The Milkmaid owes her physique to Wermeer. But the mascot, much younger, does not have the same history as its iconic Dutch counterpart. She lives in Paris at the beginnings of the French Revolution. His talent for dairy desserts manages, in this troubled time, to put aside some revolutionary fury.
His job is to milk his cows, in order to work the milk, what could be more authentic? 🍶 This mascot conveys an image of true craftsmanship. We must return to the know-how and the simplicity of ancient times. Note that the entire COM strategy of this range of products goes in this direction: typography, return to the glass jar of yesteryear, packaging that excludes plastic, etc.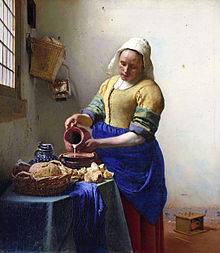 Clever contraction of "credit" and "rates", had you noticed? Crédito, the little green man, covered with grass, was born in 2004. Its particular look, it owes it to the famous bank which wishes to put forward "responsible credit". He knows how to make us laugh, thus offering Cetelem rare sympathy for a specialist in consumer credit. The always smiling man is silent, which also gives him a serious dimension. As for his gestures, his only channel of communication, it is worked to soften the public.
Finally, it is inimitable, even if some try to resemble it, let us remember these recent funny and quirky communication campaigns.
Crédito is the example of a mascot which is certainly recent, but which has established itself in a rapid and lasting manner in people's minds. 😉 Here we have to do with a beautiful example of the role of the mascot. It allows consumers to get an idea they don't want to see or hear. Consumer credit, a new form of usury, even racketeering? Crédito is the communication tool that allays these fears.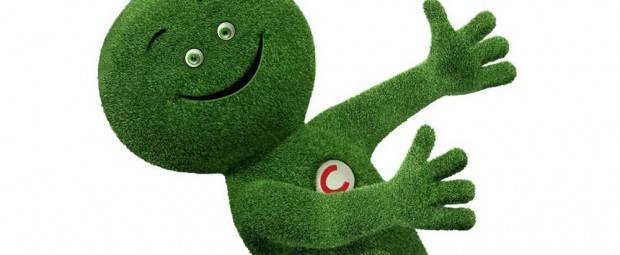 Since 2005, we've been following the twisty adventures of Cerise, the girl in a retro green polka-dot dress. Her slightly foolish side and her outfit are reminiscent of Amelie Poulain, from whom the character is greatly inspired. Always smiling and positive, she is unfortunately often plagued by the vagaries of everyday life. Let us remember that she regularly broke her glasses, fortunately she was insured with Groupama! 👓
We easily identify with this ultimately fairly common mascot, which humanizes the insurance giant.
She manages to play down the pitfalls that life has in store for us, by establishing close proximity to the targets.
Since 2007, Cerise has been evolving. The loyal client becomes an advisor, letting consumers benefit from the solutions that have gotten them out of trouble so many times before. Far from the starting mascot, it is now multiplying, forgetting its original features, becoming THE adviser to all French people. Today, she is "always there for me", guarantor of a relationship of trust.
Even more retraining? Since 2016 Cerise has been a woman in the field, traveling across France to offer tailor-made solutions for everyone!

What to remember?
So is the mascot definitely an asset? No, it's all about the right choice. Ronald, emblem of famous fast food is gradually disappearing from the brand's campaigns. The clown would arouse fear in many customers. Fear of clowns, do you know? We call it the coulrophobia !
Another example of failure is the mascot of banana. Today very controversial, it has caused serious damage to the brand.
The key is to choose the identity that will represent our brand, convey the appropriate message and generate strong sympathy with the targeted targets. The client, taken by attachment, must enjoy following the adventures of the mascot, as he would follow a mini saga.