There is no advertisement as powerful as a good reputation that travels fast

Brian Koslow
More than ever, the media – traditional media like social media – are the vectors of reputation and notoriety of a brand. 🏆 From simple speeches to major product launch operations, including crisis management and the strategies ofinfluence, the media are never absent from communications plans.
Here's why, the team We Are COM gives you its anthology of the best works dedicated to the deciphering of the media and Press relations. You are ready ? And action! 🎬
#1 Communications and media – evolution and revolution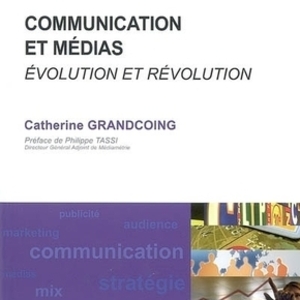 Advertising and the media are deciphered in this book in a cross way. Catherine Grandcoin, author specializing in advertising communication and media on customer relationship management, is also a consultant in communication strategy for companies. Take advantage of his expertise with this strategic book, which easily takes you from theory to practice.
#2 Communicating with the media – media training guide: interviews, press, television, social media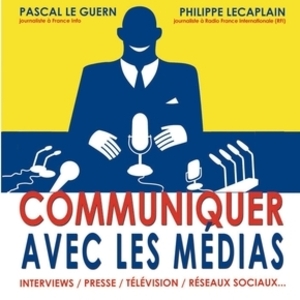 Because the media communication, it's also learning how to speak to journalists, here is the book you need to become a media training PRO. This manual is co-signed by Pascal Le Guern and Philippe Lecaplain, two French journalists, experts in media speaking and crisis management. Whether it's to shine on the 20 p.m. television news or to conduct an interview between a print journalist and your manager, this manual will become your professional bible..
#3 Media stories – from smoke signals to social media and beyond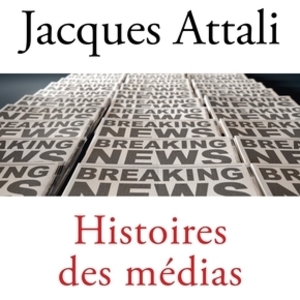 This is a book that particularly inspired the We Are COM team, even leading it to invite its author, Jacques Attali, on the occasion of a workshop Club We Are COM. Your catch-up session, this way 🤓 . So, what lessons can we draw from the history of the media? How are we influenced by them today and how will we be tomorrow? A prospective retrospect not to be missed.
#4 The art of press relations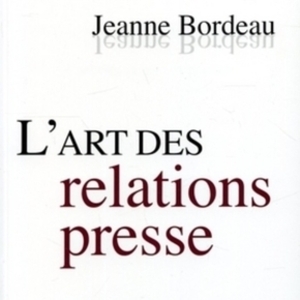 Do you want to become a real press relations artist? It is possible, by immersing yourself in this reference work by Jeanne Bordeau, founder of a language style office and lecturer in strategy and digital communication. At a time when advertising is disappearing, how can companies reclaim press relations?
#5 Social media marketing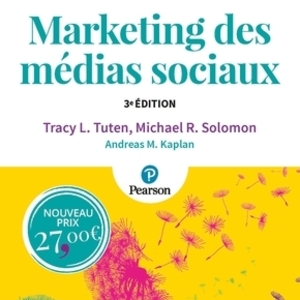 Who says media strategy, today says social media strategy. Here is a landmark writing in digital marketing. This theoretical and practical approach by Tracy Tuten and Micheal Solomon revolves around the following strategic objectives: social community, social publishing, social entertainment and social commerce. Discover an interesting reflection on the workings of marketing applied to Social networks.
#6 Generation TikTok – a new El Dorado for brands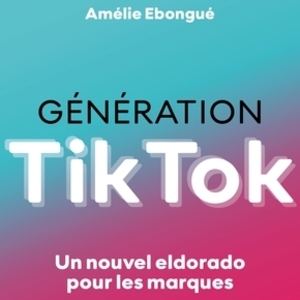 There are many social networks, however one of them never ceases to stand out, TikTok. What if this application, which has won over audiences, especially the youngest, had become an essential communication tool? Amélie Ébongué, expert in social media strategies, gives you her instructions for getting started on TikTok. So why deprive your brand of this eldorado?
#7 Media and their functions – from Paleolithic to digital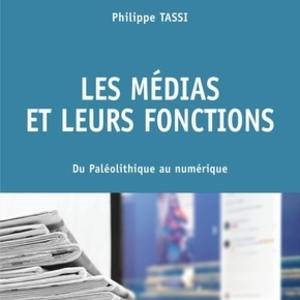 As social relations are essential to people and their evolution, the media are essential to social relations. A look back at the history of these "media", or technical means of communication, which have shaped collective creativity for millennia. This work is signed by the professor-researcher in statistics who has become an expert in audience measurement and business strategies, Philippe Tassi.
#8 Social pollination – social media at the service of your business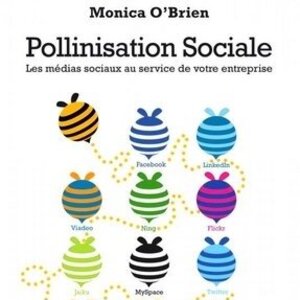 Like bees, companies pollinate social networks. More than ever, the strategic approaches and the notoriety of a brand depend on the mastery of digital communication tools. So how do you turn creation into marketing? Thanks to social media, answers Monica O'Brien.
#9 Crisis communication in the age of social media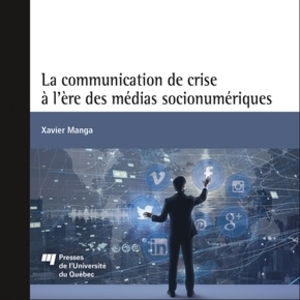 Badbuzz, controversy, fake-news… no brand is safe from media lynching, as Frédéric Fougerat points out so well in his interview with We Are COM. This is why Xavier Manga, a sociologist expert in digital communication, analyzes the communication trends of crises: factors, focus of development and dissemination mechanisms. So what are brands' reaction strategies and how can we draw inspiration from them?
#10 Social media
Finally, this book by Vincent Dutot, consultant researcher and lecturer specializing in transformation and digital communication strategies, delivers a real reflection on brands and social networks. The most of his approach? It mixes the academic vision with the professional vision. Diving into the secrets of digital strategy.
👉 Because communication is a science that never ceases to enrich us, communicators and communicators, the We Are COM team hopes that this selection will optimize your expertise in media and social media strategy. 🙌