🎥 1 billion videos watched every day, a daily viewing time of 48 minutes, an international presence in more than 150 countries… Yes, we are talking about the TikTok phenomenon. Every communicator knows ce is the international treasure constitutes a real asset for companies, in particular by allowing them to reach the youngest generations. « Social media allows big companies to act, again, on a small scale says social media strategist Jay Baer. 🏄 So how do you ride on the success of platform, in constant evolution, appropriate the codes and launch your brand there?
To help communicators who want to stay one step ahead, the Club We Are COM has dedicated one of its workshops to stratégies brands on TikTok. Wishing to combine theory and practice, we called on the expert Amélie Ebongué, author of "Generation TikTok, a new El Dorado for brands », for his wise advice and to the team Social networks from Pôle Emploi's Creative Factory, for authentic feedback. 🎬 The special TikTok workshop: engine, it's running!
🎯 The best practices of the Pôle emploi Creative Factory
Pascal Huguet, Deputy Director of the Creative Factory and the external communication of employment center and Juliette Hassan, social media audiovisual production project manager, share their best practices on TikTok. The team had the audacity to launch on the platform with the hashtag #missionemploi and by creating the @onestlapourvous account, which has succeeded in bringing together more than 17.000 users in less than a year.
Indeed, it all started in June 2021, when they took over the platform to set up a space dedicated to employment and training, with the hashtag #missionemploi. Building on this success, they came up with the idea of ​​continuing the adventure by creating the account @onestlaforyou.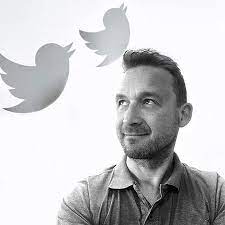 Pascal Hughet,
Deputy Director of the Creative Factory and External Communication of Employment center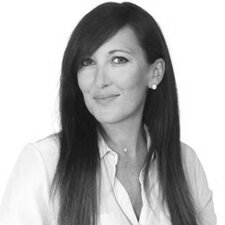 Juliet Hassan,
Social media audiovisual production project manager at Employment center

Why did you start on TikTok? And how ?
First of all, we defined the subject on which we wanted to express ourselves, employment of course, at the heart of our DNA. However, even if the subject was legitimate, we did not yet know how to approach it.
Quickly, we noticed that the theme of professions worked quite well. We tend to forget what life was like before TikTok, a time when the idea of ​​creating content to promote business categories would never have occurred to us. Even on YouTube, where our channel has had some success, it is not easy to approach the so-called "in tension" professions, those about which there is nevertheless a lot to say. Also, TikTok has allowed us to put these professions back at the heart of our discourse, and this format is a hit! What you have to keep in mind is that TikTok is evolving extremely fast, so our strategies are also evolving, extremely fast. On this social network, we learn every day. 😊
It is very interesting to observe that, on TikTok, professionals call themselves influencers. We had never spotted this phenomenon on other social networks. This was an opportunity for us to highlight professions and sectors. Young TikTok users have for the most part never had to deal with Pôle Emploi services, they are targets who therefore do not have access to our other content. This is why we wanted to put in place messages geared towards pedagogy. It seemed important to us to talk to them about employment, to inform them and to support them in their orientation towards promising sectors.
More concretely, how to go on TikTok with a logo Employment center? We have opted for a unique and national voice and the name of our account @onestlapourvous is based directly on our signature. At Pôle emploi, we are quickly tempted to speak more regionally, depending on the geographical constraints specific to this or that territory. On TikTok, we had to focus on the service and only the service. It is true that this platform is an incredible marketing asset, but we have nothing to sell except advice. Pôle emploi is a public service that often suffers from a poor image, however these preconceptions are not found among the younger generations, who have known us for a short time, via fairly powerful social media.
TikTok is changing extremely fast, so our strategies are changing too, extremely fast. On this social network, we learn every day.
What editorial strategy have you put in place?
We have favored two main themes on our TikTok account. On the one hand, that of the pedagogy : we inform the youngest on a daily basis about the sectors and professions in tension. On the other hand, that of theinformation : we provide users with tips and other useful advice. Once again, the objective is above all to be "there for them".
With regard to the theme of discovering the different growth sectors and professions, we go through content creators from real life, they are real professionals who talk about their daily lives. As for the rest, our content creators are committed Pôle emploi advisers, our "internal influencers", who speak on behalf of the establishment. Who more legitimate than an adviser to deliver advice?
The hashtag #missionemploi was developed in collaboration with the TikTok France teams. Moreover, they accompany us regularly to optimize the educational and service content that we share. When the #missionemploi project was offered to us, we immediately accepted. It's great for a brand to have its own hashtag, especially when it makes so much sense!
What types of content do you develop?
Our objective for us is to become the leading player in employment in France and to position ourselves as a reference in terms of information and advice. Beyond this very pragmatic angle, it seems essential to us to ride the trends, in connection with employment of course. However, be careful, As communicators, we sometimes tend to get fired up when we see the numbers explode in organic reach, but the content that works best isn't necessarily the most useful. It is essential to stay focused on our positioning and not lose sight of our DNA, the advice. We are not influencers, we have to find the right balance between quality and lightness of content.
We are not influencers, we have to find the right balance between quality and lightness of content.
We favor three formats: advice, trend and influence.
The adviser format : a 100% service format, where advisers from Pôle Emploi film themselves in selfies and respond to issues.
The trendy format : the principle is to graft on a trend of the moment (a hashtag, a challenge, a sound…). This format is embodied by Axel and Sophia, employees who produce all of their content in-house.
The influencer format : for this "ready-to-post" format, it is the content creators who produce their own videos.
About the content influencers, we do not have a classic relationship, the relationship tends more towardsambassadorship. It is essential that the content creators with whom we collaborate adhere to the values ​​of the @onestlapourvous account. However, we sometimes partner with major influencers to produce series of content. This was particularly the case with our partnership with Amazon and influencer Laury Aucalme. We work regularly with large companies whose sectors recruit and train employees.
💡 Advice from Amélie Ebongué, social media expert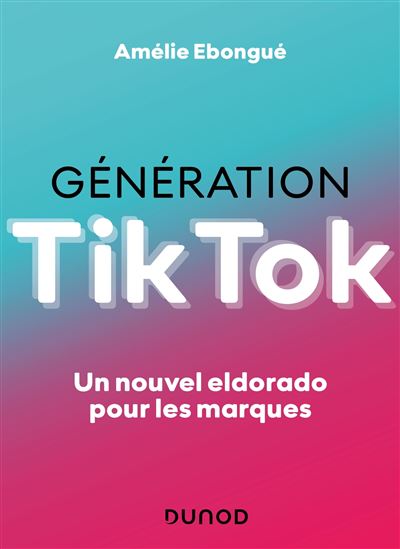 Expert in content strategy for social networks, Amelie Ebongue is also an author, consultant, speaker and teacher. This great passion for social media and new territories of digital expression dedicated her latest book to TikTok " Generation TikTok, a new Eldorado for brands ».
#1 – 👀 Amélie, since when have you been interested in the TikTok phenomenon? And why give it so much importance?
Four years ago, when I started to take an interest in this new platform, I had the chance to meet the TikTok teams in London, before they moved to Paris. At the time, I had contacted the experts of the network in order to offer them a collaboration with the agency in which I practiced as a social media manager. For their part, they were curious to understand the French market in order to penetrate it. Of course, the advertising platform was not exactly what we know today. The application was 100% organic, with however a regular video production strategy, and the brands were already meeting their audiences fairly quickly.
It seemed interesting to me to understand how TikTok could invest in the different sectors of activity and meet the expectations of new users, those of the younger generation, more often referred to as "Gen Z".
It seemed interesting to me to understand how TikTok could invest in the different sectors of activity and meet the expectations of new users.
#2 -💥 What makes the TikTok network so unique and revolutionary?
The success of the TikTok platform is largely based on the triptych verticality, authenticity and virality, which allows it to stand out from other social networks.
verticality : It is possible to make videos ranging from 15 seconds to 3 minutes and soon the duration will reach 10 minutes. Previously, this network specialized in short video, now and gradually, it encroaches on the flower beds of YouTube. Moreover, in the United States, recent studies show that the time spent by users on TikTok exceeds that of YouTube. Moreover, it is important to grasp how powerful this platform is in terms of investment, influence, and even more powerful than Instagram in some markets.

Authenticity : On TikTok, users can learn about all topics. On a personal level, for example, I can follow content creators specializing in cryptocurrency, as well as a French language teacher. Content relating to employment, ecology or even fashion is thus available on the platform. This last domain dominates theapplication and generates considerable advertising revenue. It is by offering the opportunity to express themselves on a multitude of subjects that TikTok allows users to distinguish themselves. A brand, a content creator, an artist, a small trader… all are able to invest in a domain. On this totally embodied network, which advocates self-esteem, you can thus obtain an excellent organic reach, while maintaining your originality. Finally, everything is integrated: content creation is done in-app, so there is no need to resort to third-party applications, as was once the case with Boomerang for Instagram.

Virality : Each user can share their content beyond the platform, on competing social networks and even by email, which is particularly differentiating on the market. I am convinced that this effect of virality has a real impact on audiences. Moreover, anyone can be a content creator on TikTok, and by extension, anyone can be a creator anywhere on the web, by easily broadcasting their videos, which obviously carry the TikTok watermark.
#3 – 🎭 Which anecdotes best illustrate the power of this network?
First, I find it interesting to look at the story of rapper Lil Nas X, which illustrates the power of TikTok so well. In effect, this American rapper, who was historically not a user of the platform, saw one of his titles go viral following the publication of a content creator, covering the song. Of course, this invites us to question the issue of intellectual property. Still Lil Nas X has managed a real musical hack, with his country-rap title, based on a sample at a lower cost and taken up in the #Oldtownroad challenge. His listenings exceeded the network in a few hours, invading the major streaming platforms such as Deezer or Spotify and thus generating 143 million plays in one week. This buzz finally shaped the career of the rapper, quickly spotted by a label. The anecdote of Lil Nas X paints, in my opinion, the history of the application relatively well.
It also seems relevant to me to mention the D'Amelio family, which has been able to generate real business from its notoriety on the network, thus constituting a textbook case. It all started when Charli D'Amelio, who made videos on Musica.ly, trained her audience on TikTok, at the beginning of the platform. Seeing her success grow, she decides to embark on this adventure with her sister, then her parents. Today, the entire family that has become famous owns a production company, makes podcasts, publishes books and was even approached by Netflix to reveal herself through a documentary. Charli D'Amelio is thus the most followed content creator on the application with a community of more than 134 million subscribers, thus generating substantial income. This anecdote redraws the landscape of influence, the one we had been able to know with platforms such as YouTube or Instagram. To her only, Charli has become a brand in its own right, its media power is extraordinary.
#4 -☝️ What are TikTok codes? The rules to follow?
On TikTok, the golden rule is to capture attention in seconds, thanks to video, and it's not for nothing that the network chants to advertisers "Make every second count!" ». The content is "snaky", to be consumed immediately and, according to SensoTower, more than a billion videos are viewed every day on the application. Also the first seconds of a publication are decisive, they must make the message understood instantly, while encouraging continued viewing. I would add that the quality of the videos is also to be taken into account, since it guarantees a better impact on the algorithm and therefore on retention, i.e. the act of maintaining a user's attention. Finally, on TikTok, it is crucial to use the existing tools made available: filter, GIF, text, music, subtitles, stickers, effects... Posting a video without additional content does not optimize the audience. Finally, we must not forget the inclusiveness: many studies show that not all users activate the sound of videos, so subtitles can represent added value for content.
The first seconds of a publication are decisive, they must make the message understood instantly, while encouraging further viewing.
In the case of advertising videos, other parameters are obviously to be taken into account to increase memorization, it is necessary to make people want to interact: to like, to share, to comment, or even to invite to action by encouraging be redirected to a web page or to download an application, in an inbound marketing approach.
Today, many brands have decided to be embodied by personalities: influencers or mascots. Indeed, it is essential to humanize a video, it gives the speech a certain transparency. I would cite as an example the Duolingo application, intended for language learning, which decided to address its audience through a mascot. It is a way to establish itself in the minds of users and to grow its community, while raising awareness on linguistic subjects. More and more brands now choose to embody their brand on TikTok through an ambassador. However, it is not always easy to be dependent on a content creator or an influencer, who can abruptly end the collaboration.
It is interesting to observe the implementation of new editorial strategies, which vary according to the sectors of activity. Maisons du Monde has opted for a collaboration with a pool of influencers, a bet on the long term. As for the sneaker brand Wethenew, it has chosen to partner with two ambassadors, which allows an alternation of productions and themes.
It is essential to humanize a video, it gives the speech a certain transparency.
#5 – 🔦 How to launch your brand there? Is it suitable for all sectors? What brand goals can the TikTok network meet?
All sectors obviously have their place on TikTok, you just have to dare to get started. And how to get started? Brands should understand that it is possible to test this platform. Unlike Instagram, where everything is ultra-strategic, with an in-depth knowledge of the news feed and numerical performance, on TikTok the best video does not necessarily turn out to be the best performing. Also, my advice is to test the interactions: learning by doing's. It is by experimenting and following the indicators that you will be able to develop the most appropriate editorial strategy for your brand. To go further, it is also possible to open a company account, which provides a dashboard of performance indicators.
With regard to the editorial slant, I recommend determining the areas to occupy in advance, that is to say the subjects on which to shine and thus to determine your hashtags. It is interesting that a brand can take the floor on such a theme or such a problem. TikTok broadens the discourse of brands, which can now expand their areas of expertise. In some foreign markets, the platform is even a recruitment tool. By targeting the appropriate niche, TikTok truly sets a brand apart.
This platform is indeed at the service of brands and their objectives, offering them to increase their visibility, increase their traffic, develop their audience, encourage their users to take action... The advertising formats have been developed specifically to meet the marketing needs of companies. With the conversion process, it is possible to redirect the user to any other type of medium: a document to download, a merchant site, etc. This is the principle of the "call to action", which finally makes it possible to redirect theaudience. Finally and especially, TikTok is an extraordinary lever for developing brand awareness.
#6 – 📈 As a brand, what strategy do you recommend adopting in the long term?
I advise brands to base their strategy on TikTok largely on organic growth. Indeed, advertising has a cost, in which many brands do not invest by launching on TikTok. The key is to produce and publish content very frequently, weekly or even daily. Some companies even go so far as to make 2-3 videos a day. In terms of production, you have to show regularity, to stop is to risk losing the algorithm.
It is indeed essential to be constant in its rhythm of production, but also in its renewals of contents. In addition, this kind of strategy requires both great creativity and great responsiveness. It is important to keep in mind that Above all, audiences want to interact with brands. Comments are powerful, it is essential to answer them. This also sometimes allows you to bounce back from old content. There is also a feature specific to TikTok, the "duo", which offers to make a response in video format. Note that some brands have even gone so far as to include this functionality in their editorial line, which is rather encouraging.
Finally, to implement a long-term editorial strategy, beyond the technical investment (light, sound, stabilizer, tripod, etc.), the necessary human resources should not be neglected. More and more brands employ several full-time people to manage their TikTok account and the associated content production. All this represents a heavy workload for marketing departments, which must recruit and manage competent people.
In terms of production, you have to show regularity, to stop is to risk losing the algorithm.
#7 – 📲 What are the different advertising formats available to brands?
TikTok is particularly known for its challenges, to which I have dedicated an entire chapter of my book. In effect, this exceptional communication tool, very simple in appearance, turns out to be quite complex. There are 3 different forms of challenge.
The sponsored challenge is the one we know best. A brand occupies a hashtag over a given period by carrying out a specific action. And I promise, you don't always have to dance. 😀

The organic challenge can focus on different themes, depending on emerging trends. The brands do not necessarily have the but bet on it.

The editorial challenge is a challenge often put forward by the TikTok teams themselves. The platform has different editorial offices around the world, which promote this or that theme depending on the news or location.
Non-sponsored challenges, whether organic or editorial, allow brands to reflect on a topical phenomenon or speak out on a given theme. But beware, it is not necessary to bounce back on each challenge, above all you need consistency in your editorial line.
Challenges are not everything, TikTok offers many specific formats and features. As for the sponsored formats, the most common is the video " In-Feed ", which as its name suggests slips into the news feed and is in the "For you" feed. There is also the format " Brand TakeOver », a full-screen ad as soon as the application is opened, adapted to impose itself on the mind of a consumer, push a product, enhance an offer or promote a challenge. Finally, the " TOP View is a very short format, similar to the two previous ones, which optimizes memorization. It is precisely this incredible memorization that is the strength of TikTok compared to its competitors. TikTok is the fastest growing hyper-growth in today's social media landscape.
#8 – 🤝 What are the possibilities for partnerships with influencers?
Today, it is relatively easy to get in touch with influencers via the TikTok Marketplace: the platform allows brands and content creators to be connected more easily and to obtain precise analyzes on the audience. This is not a service charged by TikTok by the way! Content creators have direct access to brand partnership offers (which are nothing more than briefs) and TikTok is thus positioned as an actor at the service of brands and support for creators, while reducing intermediaries. The selection of influencers is based on 9 criteria: the creator's country or region, the subject, the audience, the average views generated by the creator's videos, the geographical area of ​​the audience, gender, age average number of subscribers, the type of medium used by the audience, the use of the e-commerce functionality.
You can also forge partnerships with influencers via specialized agencies, specialized platforms or by approaching content creators directly. Finally, it is possible to collaborate more directly with the TikTok teams as part of a marketing campaign, by creating on-demand filters for example.
(I.e. TikTok, we rewind?
Originally, the company ByteDance launched the Chinese application specializing in sharing short videos, Douyin. It was in 2017 that the group developed an international version, TikTok, which remains a separate entity from Douyin even if these two applications are based on the same data processing system. To accelerate its transformation, TikTok very quickly acquired the lip-syncing musical application, Musical.ly. The social network very quickly becomes an addictive phenomenon, where anyone can become a star. And already at the time, brands were leading partnerships with influencers!
TikTok: some figures?
In July 2020, TikTok had more than 60.000 employees worldwide
In April 2021, ByteDance is valued at $400 billion, making it the most profitable start-up in the world
In 2022, TikTok is present in 150 countries and available in 75 languages
Users spend an average of 48 minutes a day on TikTok
1 billion videos are watched every day
The average age of users is between 13 and 24 years old
67% of users are female users
TikTok: essential practical cases
Because nothing speaks more than the practical case, the We Are COM team gives you two examples that caught its attention.
#The @MerciHandy case (I.e.
Merci Handy is one of the first French brands to be deployed on TikTok, in 2019. The content values ​​employees, affirms the identity of the brand and highlights the products. All video production, done in-house, employs a fresh and humorous tone. It was enough to seduce the audience! Today, Merci Handy is one of the global brands with the highest engagement rate on social networks.
An example of this success? When a muse of the brand leaves the adventure, the brand has fun producing emotional content for a 100% offbeat result.
#The @Levis case ????
The brand also chants its famous "Live in Levi's" on TikTok. The account essentially lives on thanks to its users who generate organic content. Levi's was one of the first brands to investr the "Shop Now" functionality, thus launching into social commerce.
An example of this success? The Levi's X Pokémon campaign, where 5 content creators generated more than 4 million views, while producing authentic content perfectly integrated into their editorial line.
And to finish off this We Are COM club workshop?
Amélie Ebongué recommends that you follow a few brand accounts that master the codes so specific to TikTok. The We Are COM team hopes that this club workshop, as well as these few references will inspire you in your strategies. So, see you soon on TikTok, where we have also launched! You join us by clicking here ? 😊
Join the We Are COM Club
Le Club We Are COM allows communication professionals to progress together during moments of sharing best practices only between peers, all sectors combined. Objective: an increase in collective skills in particular thanks to a workshop each month on concrete cases, responses to the major challenges of the COM, meetings with renowned experts, etc. Always exchanges in complete transparency and independence based on feedback: 0% self-promotion, 100% conviction.